Samsung, the largest Android smartphone shipper, on Sunday launched its flagship smartphones of 2016: the Galaxy S7 and the Galaxy S7 Edge. Both the models sport top-of-the-line specifications while also offering some additional exciting features compared to last year's offerings.
Last year, Samsung introduced major design changes to its smartphones such as its decision to ditch plastic body in favour of metal. While the new models look very similar to their respective predecessors, the South Korean technology conglomerate has swapped the innards with new and powerful components. It has also made the smartphones more suitable for power users, bringing back the much-lamented microSD card slot. The battery is still non-removable though. Here are the top seven features in Samsung's new flagship smartphones.
1. Hybrid dual-SIM slot, support for expandable storage
Samsung took many by surprise when it announced that its new flagship smartphones in some regions will feature a hybrid dual-SIM tray, which can be utilised to insert either two SIM cards at once, or one SIM card and a microSD card. The South Korean company is giving its users the option to add another 200GB of storage using a microSD card.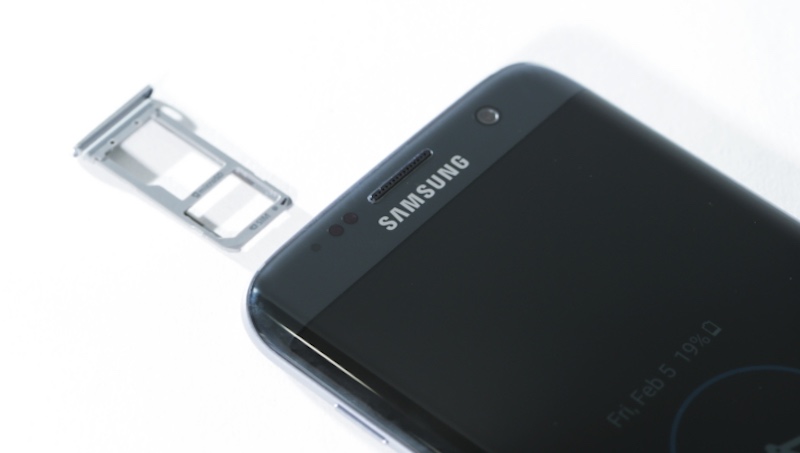 2. Always-On display
It appears everyone wants the 'Always-On' display. The feature, which we have previously seen as a software feature several Motorola smartphones and Lumia handsets, allows a user to check time, date, miss call details and notifications without having to wake up the smartphone. The feature makes use of Amoled display, which offers the ability to light up only a certain number of pixels on the screen, thus saving battery. Interestingly, LG G5, which was also unveiled on Sunday, also boast of this feature.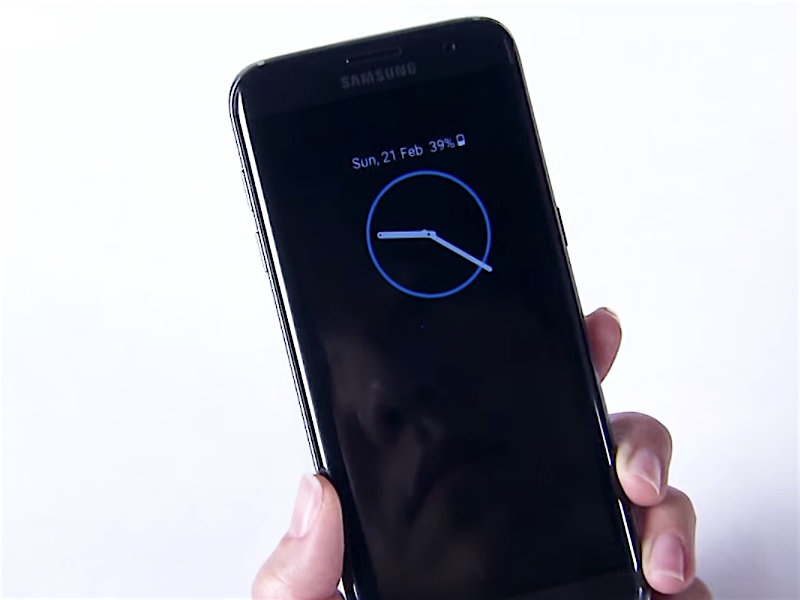 3. Dual Pixel rear camera
It's no secret that the Samsung Galaxy S6, the company's flagship from last year, takes great photos and videos - a point that Samsung executives stressed on at their conference. Samsung says it is further improving its phone's photo and video capturing abilities with what it is referring to as Dual Pixel sensors.
(Also see: Samsung Galaxy S7 full specifications)
Samsung says that the Galaxy S7 - as well as the Galaxy S7 Edge - come equipped with a 12-megapixel Dual Pixel rear-facing camera. While that's fewer megapixel count - compared to Galaxy S6 which features a 16-megapixel sensor - the company assures that sensor on its new smartphone allows to capture 95 percent more light. This, Samsung says, will enable the Galaxy S7 to take better images in low lighting conditions. The size of the pixels on the sensor are apparently 30 percent larger than what's present on the iPhone 6s Plus. The autofocus has gotten faster too, it added, saying the sensor uses 100 percent of its pixels to focus. Both front and rear cameras come with a f/ 1.7 aperture as well - the largest on any Samsung smartphone till date.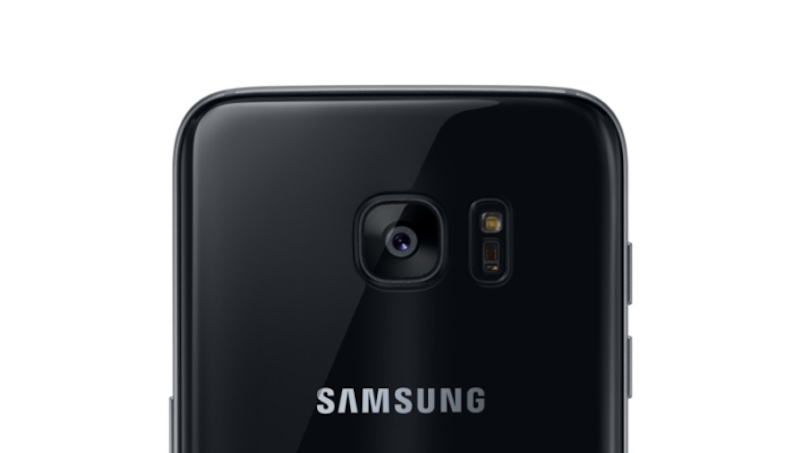 4. IP68 certification
The new Galaxy smartphones are certified with IP68 rating, which means that both the models can better withstand bad-weather conditions with dust and water resistance. The company claims that the models can resist dust and water to a greater degree - water immersion, for instance, up to 1.5 metres for 30 minutes.

(Also see: Samsung Galaxy S7 Edge full specifications)
Samsung said that while the phones aren't precisely waterproof, they are "life-proof". To be precise, IP68 certification implies the device is completely dust tight, and can withstand continuous immersion in water. But with Samsung's warning, we advise users to err on the side of caution.
5. Top-of-the-line SoC and RAM
But of course, you also want to know whether or not Samsung's new smartphones pack in a mammoth amount of processing power. Yes, they do. Both Samsung Galaxy S7 and Galaxy S7 Edge are powered by either Samsung's home-grown Exynos 8890 SoC or Qualcomm's Snapdragon 820 processor, depending on the region. Needless to mention, both the SoC models belong to the upper echelon. Either come coupled with 4GB of LPDDR4 RAM.
(Also see: Samsung Galaxy S7, Galaxy S7 Edge to Launch With Exynos SoC in India)
6. Bigger batteries
Samsung this year has included 3000mAh and 3600mAh batteries for the Samsung Galaxy S7 and Samsung Galaxy S7 Edge respectively, a significant bump over last year's 2550mAh and 2600mAh batteries on the Samsung Galaxy S6 and Galaxy S6 Edge. The company also announced the Game Launcher and Vulkan API, both of which should optimise gaming performance to reduce battery consumption. No battery life figures have been provided yet.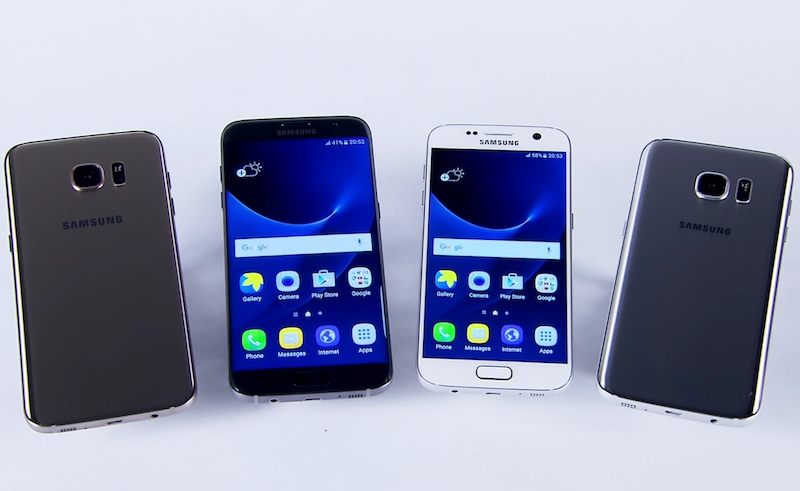 7. Fast charging
Both the new models can be charged in considerably less time, making use of the fast wired and wireless charging technology. Samsung has also included an option to turn off fast charging for both wired and wireless. The reason behind this is that fast charging decreases the overall lifespan of the battery, and heats the device significantly more than standard charging. The company has also introduced a new angled wireless charging dock, complete with a fan to keep things cool. The smartphones support both PMA and WPC wireless charging standards.