Samsung has taken the wraps off the Galaxy S5, the latest in its series of flagship Android phones. It has a lot of cool feature, including things that no company has ever put in a smartphone before.
You can read all about the Samsung Galaxy S5's
features and specifications
in our detailed
launch coverage
, but here's a quick list of our 10 favourites.
1) It has a heart rate sensor
Samsung
is particularly proud that it's the first to put a heart rate sensor into a smartphone. That bump right below the camera lens isn't a flash, it's a sensor that will help you track your activities and plan your workouts. The S-health app uses it to coach you as you work out. You can of course also use Samsung's Gear 2 or Gear Fit in conjunction with the
Galaxy S5
.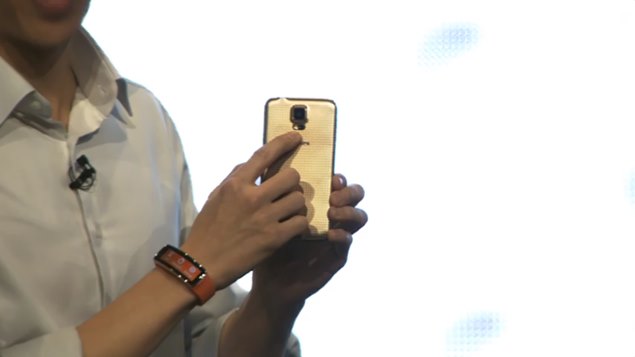 2) Water and dust resistant
While we might not chat on the phone while showering or watch videos underwater as Samsung's top execs suggest, we do appreciate the fact that the Galaxy S5 is water and dust resistant. We'll be quite happy if it survives a few accidental dunkings and the occasional rainy misadventure.
(
Also see
:
Samsung Galaxy S5 vs Samsung Galaxy S4
)
3) The fingerprint sensor can be used for lots of things
We don't know how Samsung plans to implement security, other than its promise that your fingerprint patterns will never be uploaded off the device. You can use the fingerprint sensor to authorise payments and sign in to apps and services. Let's hope this doesn't turn into a huge security disaster.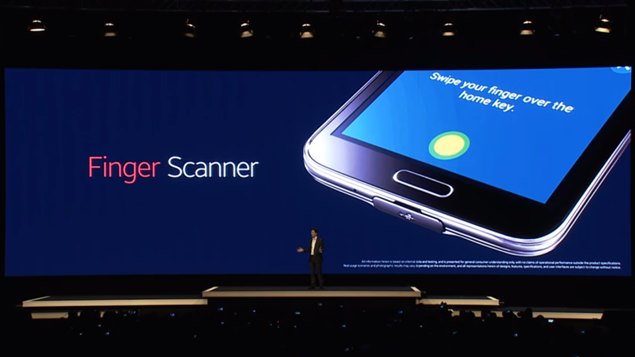 4) Kid-friendly mode
We've seen this on Windows Phone already, but it's a great feature and we won't complain. Kid mode lets you decide which apps, games and features are appropriate for your little ones so they stay safe when they get their hands on your phone (and your phone stays safe too).
(
Also see
:
Samsung Galaxy S5 vs. Sony Xperia Z2 vs. LG G Pro 2 vs. iPhone 5S
)
5) It has a crazy power-saving mode
For anyone who's ever been stranded somewhere because a background app devoured their last few percentage points of battery life, Samsung's new power-saving mode will come as a blessing. The screen goes black-and-white only, and all non-essential apps and services are killed, allowing the last 10 percent of your battery to power your phone through an incredible 24 hours. You can remain accessible via calls and text messages, which is what you need most in an emergency.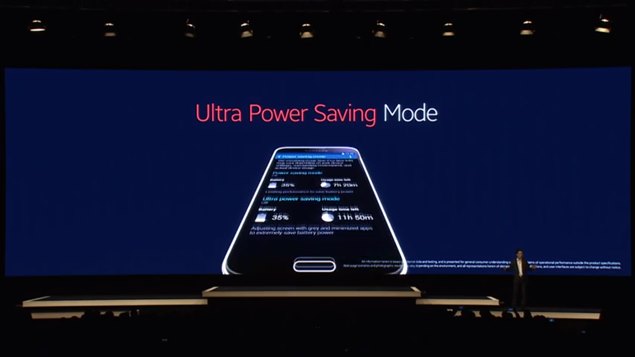 6) You can combine Wi-Fi and LTE data for insanely fast downloads
The Galaxy S5 supports Category 4 LTE which should work across multiple carriers in multiple countries, as well as Wi-Fi ac. For those occasions when either one of those conduits can't provide enough bandwidth, you can gang them up to use both simultaneously.
(
Also see
:
Samsung Galaxy S5 price not revealed, gets an April 11 release date
)
7) The camera has a 0.3-second autofocus lag
Smartphone cameras are getting better and better, but there are still times when you just can't capture that special moment because someone moved or blocked your shot while your camera was still focusing. Samsung claims a 0.3-second focus lag, which should eliminate that kind of delay altogether.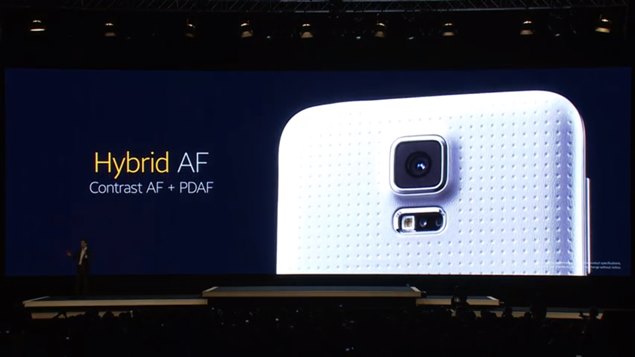 8) Brand new UI
Let's face it, Samsung's TouchWiz UI is not everyone's cup of tea. However the Korean electronics giant has made some progress, and the latest iteration of its custom UI has some nice touches that should help ease the pain of Android purists everywhere. The new UI is toned down, and there won't be a flood of S-this and S-that apps.
(
Also see
:
Samsung Gear Fit health wristband with curved Super AMOLED display launched
)
9) It comes bearing gifts
There wasn't much information about Samsung's new Galaxy Gifts feature, but it seems as though owners of a Galaxy S5 will receive a few bonus features and priveliges from major app makers including LinkedIn, PayPal, Evernote, Box, and the Wall Street Journal.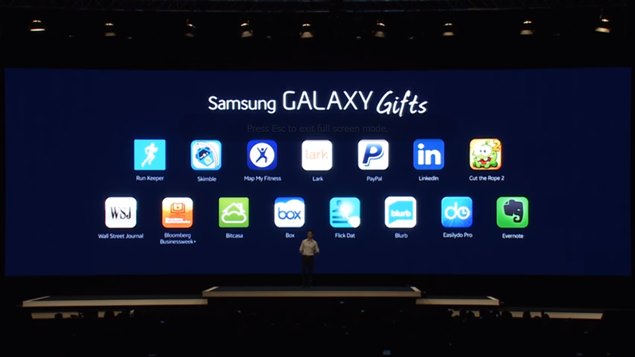 10) It has a private mode
The new Samsung Galaxy S5 will let you stash photos, videos and files securely so that you don't have to worry about personal information such as IDs and bank documents falling into the wrong hands. Only when you swipe your own finger over the fingerprint reader will they be accessible.
While that is indeed an impressive list of features, but there is one thing we dislike about the new S5. Samsung describes its body as "glam", "modern" and "iconic", but all we see is plastic, plastic and plastic. It's pretty much the same shape as the Galaxy S3 and S4, which is yet another dissapointment. The four shimmery colours and custom designer accessories don't improve things at all. Let's hope Samsung gets the memo and turns to more premium materials like many of its competitors have already.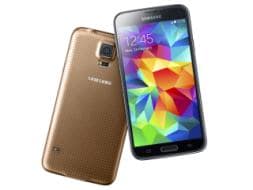 Samsung Galaxy S5 in pictures