Samsung launched the Galaxy Note 4 in India on Tuesday with the big screen phablet set to go on sale in the country this Friday. The latest member of the Note family will face a competitor that has a touch of old and new rolled into one.
The iPhone 6 and iPhone 6 Plus, which also become available in India the same day, mark the entry of Samsung's arch-rival, Apple, into the phablet category, a market that Samsung can rightfully claim to have defined with the original Galaxy Note. The launch of bigger screen iPhone models, about three years after Samsung's entry into the segment, are being seen by some observers as a bit of a u-turn by Apple, based on public comments made by the company earlier.
In many ways, this is reminiscent of the iPad mini launch of 2012. For years, Apple dismissed tablets smaller than 10-inch as being too tiny to do anything useful - Steve Jobs famously called them a 'tweener' - only to go ahead and introduce the 7.9-inch iPad mini as the greatest thing since, well, the original iPad.
Now you can see that as a company which isn't very good at understanding the customers' needs and is being forced to do a u-turn. Or perhaps as a company that's willing to change its beliefs to cater to the moving market landscape. The third option is that Steve Jobs knew all along Apple was working on iPad mini, but publicly downplaying a market the company doesn't have a presence in (yet) is just Cupertino's style. Cook himself has spoken from the same playbook on several occasions since, and it shouldn't necessarily be seen in as an indication of what the company may or may not do in the future.
Whether that's what happened with the iPad mini, and indeed the new iPhone models, we'll never know, but there's no doubt Apple is playing catch up in the phablet segment. The iPhone 6 and iPhone 6 Plus have already been criticised for their large overall sizes relative to the display size on offer. Manufacturers like Samsung and LG have been making large screen phones for a while, and they have honed their craft to the point where their phones have nearly edge-to-edge displays. The LG G3, for example, is noticeably shorter and narrower than the iPhone 6 Plus, even though they both have the same 5.5-inch display.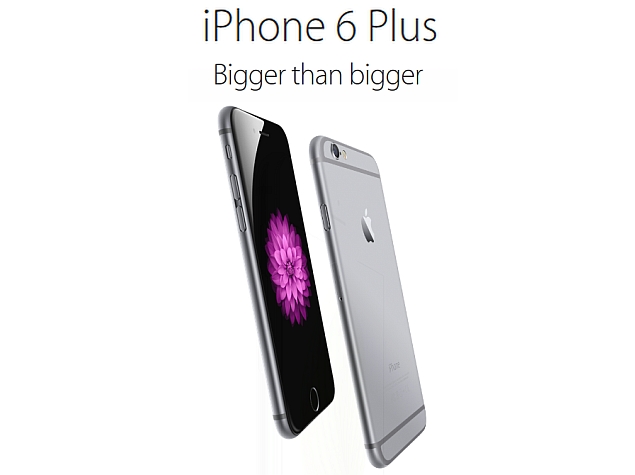 The Samsung Galaxy Note 4 (153.50 x 78.60 x 8.50), even with its bigger 5.7-inch display, fits better in hand than the iPhone 6 Plus (158.10 x 77.80 x 7.10), though Apple's phone has a much, much better in-hand feel thanks to the premium materials used. The iPhone 6 Plus is also significantly thinner, and with Bendgate having been rubbished as nothing more than a kid with too much time and money on his hands, there's no disputing that Apple has a clear winner in the design department.
The Samsung Galaxy Note 4 has a higher resolution display on paper, but to the naked eye there's not much of a difference compared to the Note 3. The Note 4 also outscores the iPhone 6 Plus in almost all departments as far as the specifications are concerned, but then Apple's products have always been about the overall experience rather than numbers on a paper. On the other hand, the S-Pen gives the Note a unique edge and we'll reserve our full judgement on both phones until we've had a chance to review them in detail.
There are a few things that the early adopters may want to keep in mind though. We are concerned about the paltry 1GB RAM in the iPhone 6 and iPhone 6 Plus, which may not be much of a problem in playing the latest games today because of the optimisations Apple does on its software, but two years down the line we can almost picture ourselves getting frustrated when we step away from Safari for just a moment to check our email, only to find the browser reloading the page when we come back.
Of course the Samsung Galaxy Note 4 comes with a generous 3GB RAM, which is almost a necessity for a flagship smartphone in the resource-hog Android world today. The gap in the real world multi-tasking experience of the Note 4 and iPhone 6 Plus won't be as bad as the three-times-as-much-RAM suggests, but as our grandma once said, "You can never have too much RAM," so we know which camp we'd rather be in.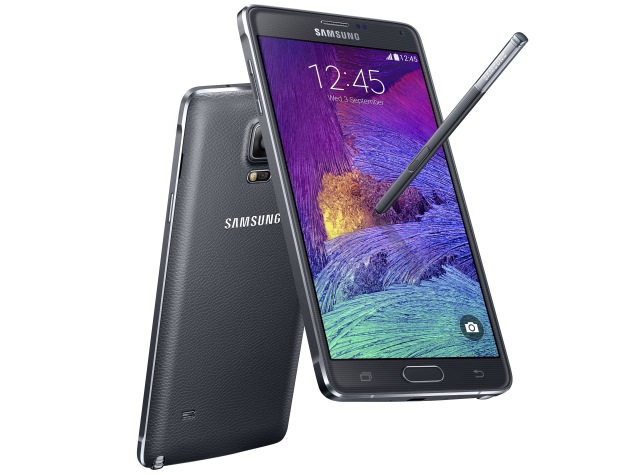 Apple has also kept the base model of the iPhone 6 and iPhone 6 Plus unchanged at 16GB storage, while offering more bang for the buck with 64GB and 128GB variants. That's great news for those who love stocking up on music, movies, or games and have the money to spend on a higher capacity iPhone, but most users are just looking to get the cheapest iPhone they can buy, and we are afraid scenes like this will be even more frequent next year thanks to all the 16GB iPhone 6 and iPhone 6 Plus being sold. Our advice to anyone who can afford is to bite the bullet and cough up cash for the higher capacities.
Samsung Galaxy Note 4 offers 32GB of internal storage, and it also comes with a microSD card slot for expansion. The phone's priced at Rs. 61,500, though the company says it will be available at around Rs. 58,500 even at launch. Of course prices of Samsung phones and tablets (and indeed those by several other manufactures) are known to head south not too long after launch, so you could get your hands on it for even less if you are willing to wait.
The iPhone 6 Plus is priced at Rs. 62,500, with the 4.7-inch iPhone 6 starting at Rs. 53,500. Yes, that's a premium compared to the US prices, but contrary to the popular perception, the rupee has actually had a worse year leading up to this generation's launch, as compared to last year when the iPhone 5s came to our shores. That trend is also evident in the India launch price of other flagship smartphones of this generation - remember the Note 3 was launched last year at Rs. 49,990.
Apple is rather pleased with the initial response to the new iPhone models in India, and you are unlikely to see a price drop in the iPhone 6 or iPhone 6 Plus until close to the next generation's launch, similar to what we saw with the iPhone 5s, which wasn't available at any significant discounts until very recently.
With both Apple and Samsung hoping for a Happy Diwali with their 'big' new launches in India, the real test of sales will come after the phones become available, and the one still smiling come Christmas will probably have the last laugh.