Two of the most exciting smartphone launches of recent times have come in the highly competitive mid-range segment. The OnePlus One offers top-tier specifications for an amazingly low price of Rs. 21,999, while the more recently launched Xiaomi Mi 4 could be better value for many with its price of just Rs. 19,999. The two are close competitors but there are significant differences between them.
Look and feel
The OnePlus One (Review | Photos) is larger than the Xiaomi Mi 4 (Review | Photos), at 152.9x75.9mm compared to 139.2x68.5mm. Both phones are 8.9mm thick, but the OnePlus One is also heavier. The Mi 4 is therefore easier to hold and use in one hand. More importantly, the One has a very rough matte texture on the sides and rear, which a number of customers have found unpleasant. The Mi 4 has plastic front and rear panels but a metal frame with bevelled edges. While Xiaomi's design has hints of Apple and Samsung, the OnePlus One definitely looks original. Also, while the Mi 4 is only available in white in India, the One is only available in black.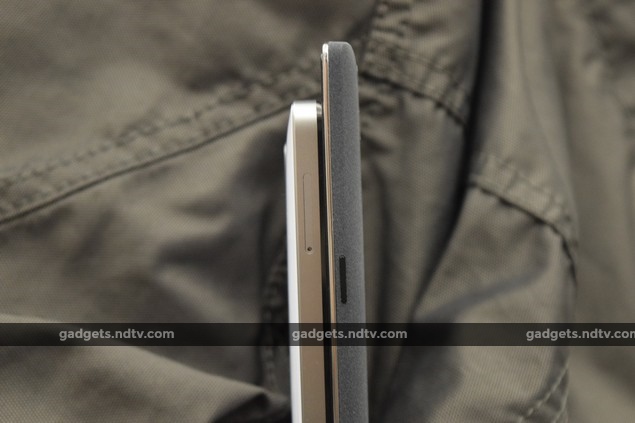 Specifications
The OnePlus One has a 5.5-inch screen while the Mi 4's measures 5 inches diagonally. Both have a common resolution of 1080x1920, which means the Mi 4 is quite a bit sharper. Both are comparable in terms of screen quality and viewing angles.
Both phones use the same SoC, Qualcomm's Snapdragon 801, which has four CPU cores running at 2.5GHz and an Adreno 330 GPU. Both phones also have 3GB of RAM. The OnePlus One supports LTE on Indian bands while the Mi 4 does not.
Interestingly, while both are available internationally in 16GB and 64GB variants, Xiaomi has launched only the 16GB version of the Mi 4 here in India (so far) while OnePlus only offers the 64GB One. Neither device has a microSD card slot for storage expansion.
Both feature Wi-Fi a/b/g/n/ac and A-GPS with GLONASS. The OnePlus One supports Bluetooth 4.1 while the Mi 4 supports Bluetooth 4.0 - though there is little practical difference. The Mi 4 has an Infrared LED which works with its remote control app.
Xiaomi managed to fit a 3,080mAh battery into the Mi 4, whereas the OnePlus One has a marginally larger 3,100mAh battery. Neither one is removable or user-replaceable. Neither phone offers dual-SIM functionality.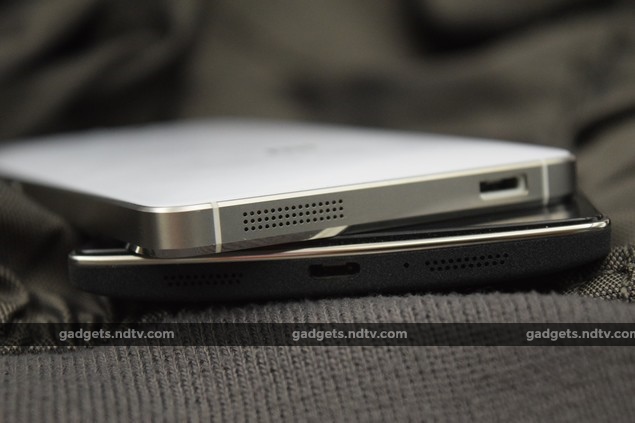 Software
This is easily the biggest differentiator between two very evenly matched competitors. The OnePlus One made a name for itself based on the promised Cyanogen OS, which due to legal issues will not materialise for Indian buyers. Current devices being sold still ship with Cyanogen OS, but updates will not be released and users will have to flash their phones when OnePlus' in-house Oxygen OS is released. It is not yet known how much of Cyanogen's power and customisability will be carried over to Oxygen OS. Cyanogen OS definitely looks rough, but has dozens of useful little tweaks that will be difficult to live without once you're used to them.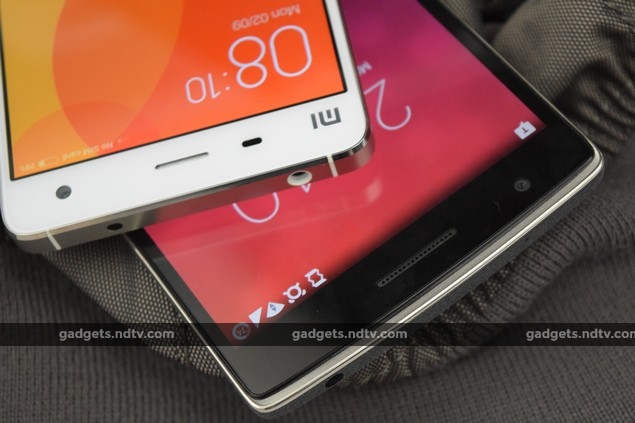 On the other hand, Xiaomi's approach has always been to reduce complexity and make things look attractive, which is why the emphasis is on slick packaging that borrows heavily from Apple's design handbook. Xiaomi's MIUI dispenses with the Android app drawer and so all icons and widgets live on the homescreens.
Both software ecosystems run on top of Android 4.4 and offer loads of customisation in the form of downloadable themes.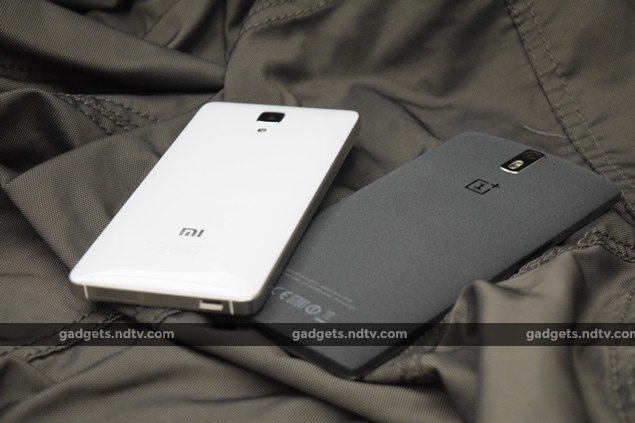 Cameras
Both, the Xiaomi Mi 4 and the OnePlus One have 13-megapixel rear cameras capable of recording 4K video at 30fps. In our tests, we found both performed well in daylight but had issues in low-light conditions. The Mi 4 generally produced photos with brighter, more vibrant colours while the OnePlus One produced duller colours but surfaced more detail. The two trade blows evenly, though we preferred the more natural tones of the OnePlus One.
In terms of the camera apps, Xiaomi has done a good job integrating multiple functions and making options easy to get to. Once again, if simplicity and usability are more important, this is the way to go.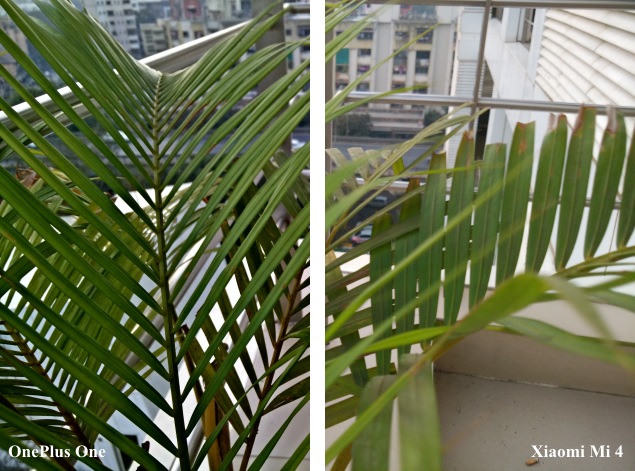 Performance
Despite using the same processor and having the same amount of RAM, we recorded considerable differences in our benchmark tests. The OnePlus One consistently outperformed the Mi 4 in CPU-intensive tests. AnTuTu reported 45,372 points and 32,264 respectively, while Quadrant gave us 23,057 points as opposed to 15,344. Graphics tests came out evenly, with the OnePlus One and Mi 4 scoring 28.8fps and 28.0fps in GFXbench.
In day-to-day usage, the Xiaomi Mi 4 felt a little sluggish, which we put down to the slow animations and transitions baked into MIUI. Switching between tasks felt like it was taking too long. Both played our video sample files without any problem.
We found the OnePlus One's battery life well below par, at only 5 hours, 56 minutes. In contrast, the Xiaomi Mi 4 lasted 10 hours, 4 minutes in the same video loop test under the same conditions.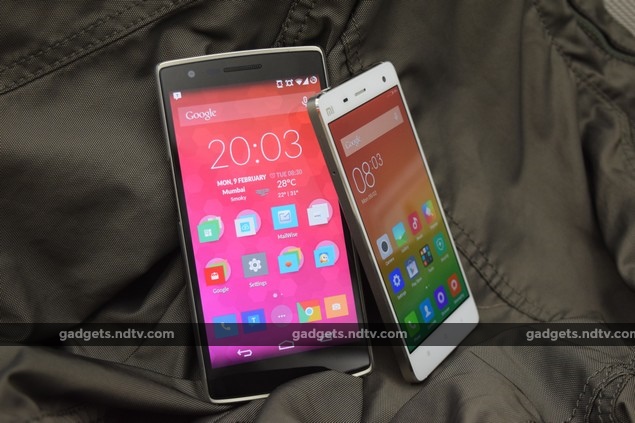 Final Words
Both the OnePlus One and the Xiaomi Mi 4 are notoriously difficult to buy in India thanks to their manufacturers' low-cost flash sale strategy. If you're unsure which one to get, there are a few criteria to consider: The Mi 4 looks and feels better, and is easier to use in one hand. Its software is geared towards casual users who don't like fussing around but do insist on great looks. It has a good battery, good screen, and above-average performance considering its price. However, its camera isn't all that great and you'll be stuck with only 16GB of non-expandable storage.
On the other hand, the OnePlus One feels like it was built for power users. It's big and chunky, but offers dozens of options that will make any enthusiast happy. 64GB of storage space will go a long way, even if there's no microSD card slot. Performance is superb, except in terms of battery life.
Both offer phenomenal value for money and so there's no going wrong with either one. However, it seems as though most people will be able to make a clear choice based on each device's strengths and weaknesses. Things will get more interesting in the coming weeks and months after a 64GB version of the Mi4 is launched.