Launched internationally in June this year, the
OnePlus One
has built a reputation as a "
flagship-killer
" - the phone
launched in India
on Tuesday, priced competitively at Rs. 21,999. As you can see in
our review
of the phone, we think that it is possibly one of the best devices for the price.
However, the launch of the OnePlus One in India didn't exactly go off without a hitch either. Just a few days before the launch of the phone in India, it was announced that Cyanogen - which provides the software used by OnePlus - has reached and exclusive agreement with Micromax, which will sell Cyanogen based phones under the sub-brand Yu. According to OnePlus co-founder Carl Pei, the company was informed of this decision only six days ago, and as a result, the OnePlus One can not get updates for its phones in India.
Instead, OnePlus will be releasing a custom Android build, and a production version of the build for Lollipop will be released by February.
At the Indian launch of the OnePlus One, NDTV Gadgets had a chance to talk to Pei to try and find out how OnePlus will react to the changes to its model in India, and what comes next for the company.
"I first heard about this [Cyanogen's exclusivity with Micromax] six days ago, it was very short notice so we're definitely very shocked," says Pei. "Our teams are still on good terms, and just last night I was CC'ed on an email chain and we're still discussing how we're doing the OTA for Android Lollipop, in other countries, so we're still working together on that."
Talking to Pei though, you get the sense that he's already looking for ways to turn this sudden misfortune into a positive thing. "In regards to India, we've shifted resources from our engineering team that was working on future devices to work instead on the OnePlus One," he says. "We will actually have news coming out regarding this on Friday that will not only impact India but also have a greater impact on the entire Android community."
Until then though, Pei has another problem - OnePlus will support all OnePlus One handsets in India, but how will this affect Cyanogen's deal with Micromax? Will the devices sold outside India continue to receive updates? For customers who are supporting the brand, this is a big issue.
"We've asked Cyanogen for clarity," says Pei. "It [differentiating between Indian and global handsets] might be done by detecting the SIM card or carrier - but someone could get around that by going to airplane mode and getting the update."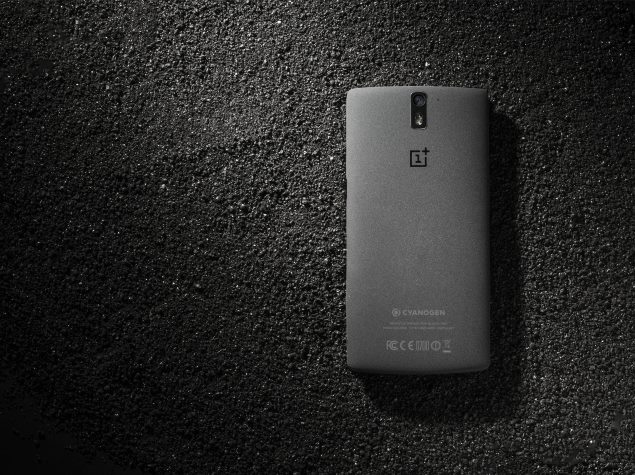 Pei recognises the issue for users, and isn't sure how Cyanogen can now resolve things, but repeatedly brought up how much support the company has received in India. "I don't know how it's going to work but it's probably not going to be a bulletproof method," says Pei. "It was a great shock to us but our Indian users have been very supportive. People have been tweeting and mailing and offering their support. This morning, we had over 200,000 subscriptions showing interest in buying this phone."
For Pei, the continued support because OnePlus' business model can't work without it. OnePlus' pre-registration and invitation-based model can be quite confusing, but it could also prevent issues like the ones faced by Xiaomi and Flipkart. It'll also help with issues around logistics.
"It helps us to control the risk we are subject to," he explains. "We have no margins, our partners have no margins, so if we make too much, it'll be a loss-loss situation. We have to be sure that everything we make can be sold, and in the end, that gives users more choice as well, so it's in everyone's best interest."
What's more, OnePlus will rely on its community even after selling the product. For one thing, the OnePlus One won't be getting any OTA updates in India. So, Pei envisions kiosks to flash phones, potentially augmented with volunteers from the phone's fans. While it's a great idea for engaging the community, the feasibility of widespread kiosks is hard to gauge. And if a volunteer is less knowledgeable than he thought, and the process gets stuck halfway, then this process could end up creating problems instead of solving them.
But a lot of the attention that the brand garnered when it was launching internationally was because it had built a reputation for matching the specs of top flagships, for a fraction of the cost. But Pei is clear that being a flagship killer is about more than just specs and price. "People have been focusing on the wrong things - on marketing, on specs, on gimmicks," says Pei. "What we mean by that is that we just want to focus on making a really good product, with good design, attention to detail, that's it. We just want all our choices in the end, to cumulatively, give a good user experience, that's what makes it a flagship killer."
Since India's e-commerce market is fairly unique with challenges around payments and logistics, OnePlus had to partner with Amazon here, and set up a full office. Pei though says that this will serve as a template for further international expansion, even as OnePlus expands beyond the OnePlus One.
"For our first year, we've focused on just one product, the OnePlus One," says Pei. "Next year, we're looking into experimenting with different types of form factors and different types of products. And of course, everyone knows OnePlus Two is our next flagship coming up next year, we're going to announce it in Q2 or Q3, a one year cycle basically."