HTC One M9 was
unveiled
in Barcelona on Sunday, and while on the face of it, the smartphone is an evolution of the
HTC One (M8)
(
Review
|
Pictures
) and the original
HTC One
(
Review
|
Pictures
), there are still plenty of new features to talk about.
Here are nine things you need to know about the brand new HTC One M9:
1) Camera
Perhaps the biggest change in the HTC One M9 is a move away from the UltraPixel rear camera that many had complained about. The HTC One M9 comes with a 20-megapixel rear camera so you can zoom and crop images all you want.
(Also see: HTC One M9 Launched)
2) Sense 7.0
HTC's upgrade to the custom UI brings a new contextual awareness that aims to give you information as and when you need it. So you have a custom launcher widget that shows apps based on your location and bundles that give you news and restaurant recommendations based on the time of the day.
3) Price and availability
While the company is silent about the HTC One M9 price, we do know the phone will be available in markets around the world (including India) in the middle of this month.
4) Snapdragon inside
The HTC One M9 comes with an octa-core Snapdragon 810 processor inside alongside 3GB RAM and 32GB of inbuilt storage. Are you listening Apple?
(Also see: HTC One M9 First Impressions)
5) UltraPixel front camera
While the UltraPixel may not have been great success as a rear camera, HTC is giving its low-light photography capabilities a chance to shine as the front camera in the HTC One M9.
6) Design and finish
With the M9, HTC continues its lead in the industrial design department. The company stressed the finish of the HTC One M9 is inspired by luxury watches, and it shows in the end result. The HTC One M9 will be available in four colours: Gold on Silver, Gold on Gold, Gold on Pink, and our personal favourite, the Gunmetal Grey.
(Also see: Samsung Galaxy S6 vs. HTC One M9)
7) Dolby on your phone
The HTC One M9 comes with BoomSound including Dolby Audio Surround that offers a surround sound experience via the built-in speakers as well as bundled headphones.
8) HTC Connect
The HTC One M9 also comes with HTC Connect that lets the phone transmit audio to multiple sources over Bluetooth, DLNA, Miracast, Qualcomm's AllPlay, and BlackFire. You can even combine multiple sources into a single group. Do the three-finger swipe up in any app to quickly send the currently playing music to any of these groups.
(Also see: HTC One M9 vs. HTC One (M8))
9) Accessories
The HTC One M9 comes with a new range of HTC Dot View II cases that look brighter a Dot Message that let you see custom messages through the case in addition to the usual information like time, call notifications etc. The One M9 also comes with new clear back cases as well as an active case that's IP68 certified and offers protection from a 2-metre drop. HTC also showed us an active headset that's IP57 certified.
Disclosure: The correspondent attended a pre-MWC briefing in Barcelona at HTC's expense.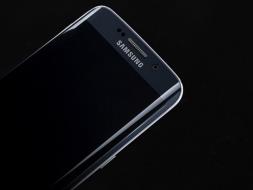 MWC 2015 in Pictures