When Airtel first announced plans to apply higher tariffs for data used for VoIP calls the move was largely called out as anti-consumer, but it has an unlikely supporter in Neeraj Roy, the CEO of music streaming platform Hungama.
It sounds like an unexpected position to hold for someone whose business is vulnerable if network providers start providing preferential access to their own services. But according to Roy, telecom providers are making money from other kinds of data consumption instead - from pornography and piracy. In fact, when speaking to NDTV Gadgets, Roy seems to suggest that network neutrality is holding India's growth back.
"Look at China," says Roy. "Technically speaking, one action of China [blocking Google] created a two trillion dollar economy. One action! Google is not there. Those kinds of things in this market never happen. We don't want [them] to happen." Roy further seems to suggest that if the networks want to make money, they should start by charging for access to pornography and piracy.
"I don't know what the data is but my sense tells me 27-30 percent of data consumption happens on the back of porn in India," says Roy. "I'm not completely sure. The telecom companies are completely turning a blind eye because you're just making consumption on data. The piracy segment is another one in percentage terms."
The fight against piracy is one of the reasons why music labels started to support online streaming services. Music streaming in India is starting to heat up with more local players like Gaana, and international apps like Rdio and Guvera entering the fray. Hungama is one of the first companies in this space in India, and claims to have a library of 2 million tracks, and - Roy claims - 45 million unique users globally.
Talk to him about the competition, Roy is instantly dismissive.
"It's not about who are the players that are here right now," says Roy, "and it's not about whether there are three or four players or if there are ten players."
Not a competitive landscape
The important thing, according to Roy, is that everyone in the market should be looking to create revenue models.
"Some are attempting to leverage the broader entertainment economy as a means to fill their [own] goals of community or such," he says. "Those are the dangerous elements."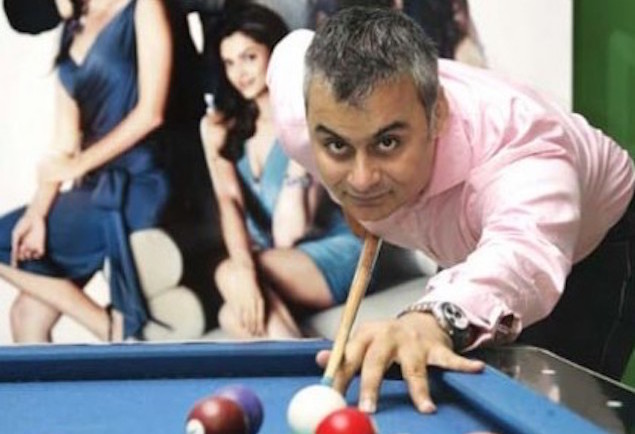 Companies that are committed to developing this 'entertainment economy' are good for business, he believes.
"At this stage, the way we look at our business, this is not a competitive landscape," says Roy. "If you look at it, when was the last time you've had three to four music services advertise?"
That's also why Roy isn't too concerned with telecom services like Airtel foraying into content distribution. Airtel's customers can use Wynk's pro features at a discounted rate, or use a special plan where the data used by the app is free. Roy feels this is something that Airtel should have rolled out already.
Of course, Hungama's own interests are also complicated. While Hungama is a music streaming platform that wants to make money by monetising its audience, another part of the company handles the distribution of T-series' music library. Hungama distributes this content to competitors such as Wynk, Guvera and more.
"For me I've never had an issue with conflict of interest on that front," Roy says. "In fact if anything, we never denied content into the market and industry, on the contrary there have been several instances where we've not necessarily carried content [on our own platform]."
"Wynk, if you go down deeper has, very strong features that have been built in which are to largely give that added benefit to an Airtel consumer and they're right," says Roy. "Airtel ought to be building things of this nature."
"Consumer interests have to be totally supported and given but whatever you try and do at the end of the day, has got to have cognisance to the local environment," he adds. "Today there is about Rs. 3,50,000 crores of debt that is aligned to the broader telecom economy. Each 20 years or whatever, the kind of investments towards spectrum in what they need to be making has not yet in any form showed results to where they are." He added that telecom companies should be introducing packs for all types of usage.
Languages, rewards, and videos
Roy believes that instead of competing for users, services today need to build scale together. He tells us that in three to three and a half years, there will be 600 million users on the Internet in India [editor's note: By June 2015, the number is estimated to be 354 million].
Roy says that music videos are driving the app's usage. He believes that the customers are tolerant of low speeds, as long as content is available.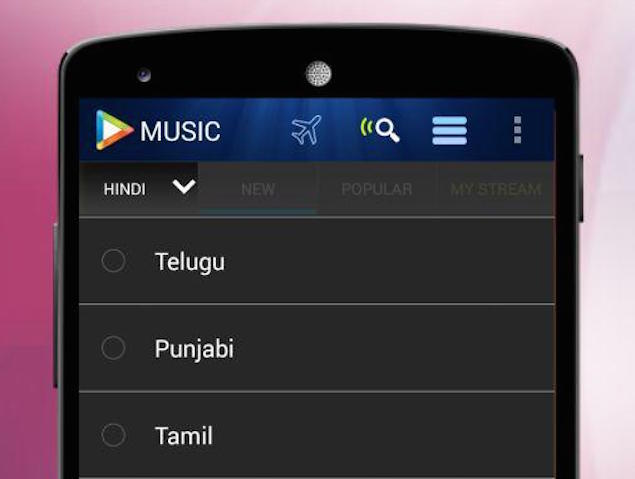 "The fact is that someone sitting in Rohtak doesn't give a damn if that video has taken 10 minutes to load because," says Roy, "with no disrespect to that individual, probably has the time and so he's fine with it and at the end of the day gets it."
"The fusion of audio and video is a very big theme. In India we don't listen to music we watch music. So having a unified experience that is audio-video is integral in what we will do," he adds.
"For me it's about will we have a 200 to 250 million community that we can address three to three and a half years from now?" says Roy. "Today, we serve 45 million unique consumers on a monthly basis. Almost 40 percent of our consumers are monthly transacting consumers. It's a number which the so called peer group is not able to dream of."
Roy attributes this high figure to the different languages supported by the app, and features like gamification of content, and video streaming.
"Language is going to be a big component," he says. "The next 300 to 400 million consumers are not going to come from what we describe as India but is going to be more Bharat as it were."
The audience is incentivised to keep visiting by offering rewards via Hungama's gamification program. It rewards usage of the app with digital content, autographed merchandise, and dinner dates with celebrities among other things.
"The Indian consumer and the Indian market is and will continue to be a 'what's in it for me' kind of consumer," says Roy. "We recognise that, we value that, and that's our own way of bringing in value. Most of it has been for digital [goods] but there's a lot of that, which is going into other segments as well."
Working around the challenges
The way forward isn't without challenges of course - one of which could well come from Google. Its policies have a grey area on obtaining user data needed to fulfil user rewards some of which are of the digital variety and require users to login, which require a user's consent. The worst case scenario is a developer's entire suite of apps removed from the storefront, which as happened in the past. On iOS, this isn't possible at all. There are, of course, workarounds.
"I have to nudge the consumer onto the Web and then be able redeem it [the rewards]. Not the best of experiences," Roy confesses. But for now, it seems to be working.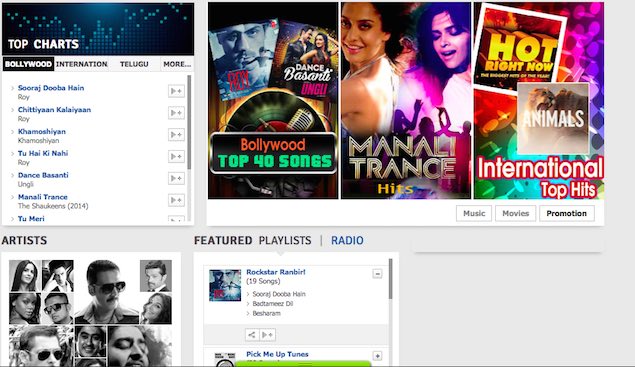 He tells us that between 2008 and 2011, 400 music startups were funded globally, and adds that just 22 exist now. The streaming boom is over and now streaming services have to create value within the ecosystem, he adds. For Roy it means building upon the core proposition of music, seeking inspiration from Tencent.
"Look at a company like Tencent and see the innovation they've done on the core messaging," he says. "Now that's innovation and has the potential of working out."