Every since we published our Moto G 3rd gen review, several users have written to us asking which smartphone should they buy - Motorola's latest offering in India or the Xiaomi Mi 4i. The 2GB RAM + 16GB internal storage variants of the two smartphones cost an identical Rs. 12,999, so comparisons between the two are understandable. We put the Xiaomi Mi 4i and Motorola's Moto G 3rd gen head to head.
(Also see: Moto X Play vs. OnePlus 2: The Mid-Range Battle)
Design
In terms of build quality, there are no major issues with either phone. We personally like the grip that the Moto G 3rd gen offers compared to the Mi 4i, but you may prefer the clean design of the Xiaomi. Both phones come with a non removable battery. The Xiaomi Mi 4i is noticeably lighter and sleeker than the Moto G 3rd gen, so if that's important to you, you know which one to pick.
(Also see: Motorola Moto G 3rd Gen vs. Xiaomi Mi 4i specifications compared)
Display
Xiaomi Mi 4i wins this one comfortably. Though both phones have 5-inch screens, the Mi 4i packs in a full-HD display, compared to the 720p panel seen on the Moto G 3rd gen. We noted our love for the display of the Mi 4i as part of our review and even though we've seen several budget phones pack a 1080p screen since, the one on the Mi 4i remains one of our favourites. While the Moto G 3rd gen comes with Corning Gorilla Glass 3 protection, the Mi 4i features a custom solution from the same company that supposedly offers the same level of protection.
(Also see: Xiaomi Mi 4i Review: Back to the Winning Formula)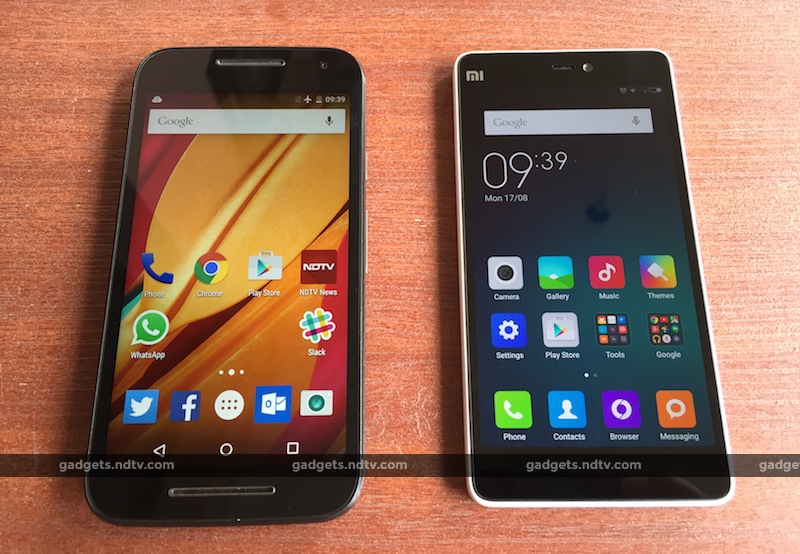 Software and performance
The Xiaomi Mi 4i is powered by an octa-core processor, while the Snapdragon 410 inside the Moto G 3rd gen has "just" four cores. As we've said before, more cores doesn't necessarily mean better performance, and that's certainly the case when you have phones running as different software as these two. While the Motorola runs near stock Android 5.1.1 Lollipop, like other Xiaomi phones, the Mi 4i runs MIUI, a highly customised version of Android that's a resource hog.
Though both variants being compared here sport 2GB of RAM, the amount of memory available to users' applications on the Moto G 3rd gen is much greater than what's on offer on the Xiaomi Mi 4i. We also experienced random crashes on the Xiaomi Mi 4i, something that wasn't a problem at all with Motorola. The MIUI does offer some advantages like app permissions manager. Both smartphones come with 4G support and there's nothing to choose between them as far as call quality is concerned.
Several users and reviewers have complained about heating issues with the Mi 4i, though we did not experience the same with our review unit.
(Also see: Moto G 3rd Gen Review: Experience Trumps Specifications
Camera and battery life
In terms of specifications, the two smartphones have identical 13-megapixel rear and 5-megapixel front cameras, but both have different strengths in terms of image quality. While the Moto G seems to outshine the Xiaomi when clicking pictures outdoors, the Mi 4i captures a bit more details indoors and in low light, though the low-light performance of both cameras isn't exactly worth celebrating.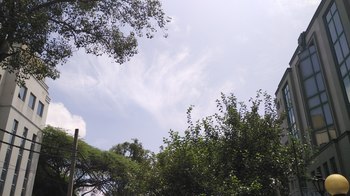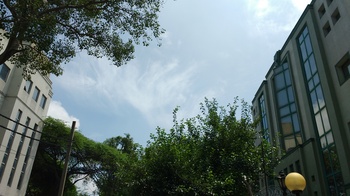 Camera samples - Xiaomi Mi 4i (left/ above) vs. Moto G 3rd gen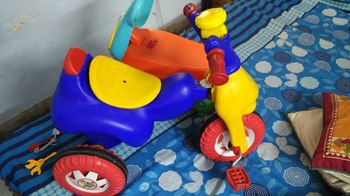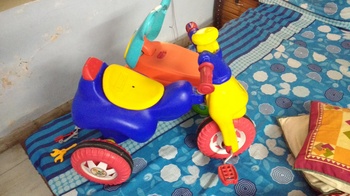 Camera samples - Xiaomi Mi 4i (left/ above) vs. Moto G 3rd gen
While the Xiaomi Mi 4i has a much bigger battery, in terms of real world usage there isn't much to choose between the two smartphones. When we reviewed the Xiaomi Mi 4i, 4G networks weren't available in our city yet, but on a mix of 3G + 4G networks, both the Moto G 3rd gen and the Xiaomi Mi 4i manage to last about a day.
Extras
As mentioned earlier, Xiaomi Mi 4i has some extra software features like the app Permissions Manager, which lets users control what resources each app has access to. Android M aka Android 6.0 Marshmallow is expected to bring this feature to other Android smartphones as well, but until then, the Mi 4i and the MIUI have an advantage. The Mi 4i also comes with Sunlight Display - read details about the feature in our Xiaomi Mi 4i review - but the way it works is too subtle for most users to notice or care.
The Mi 4i ships with support for faster 802.11ac Wi-Fi, but you will likely upgrade your phone before you have a router that supports that standard, so it's not something you should worry too much about. That's not even considering the questionable benefits of 802.11ac of having your smartphone, since you are unlikely to be transferring huge files to/ from your phone on the local network.
The Moto G 3rd generation, on the other hand, has some extras that are more likely to have wider appeal. It comes with expandable storage, though disappointingly cards of only up to 32GB capacity are supported. The phone also comes with IPX7 water resistance, which means it's protected from everyday spills.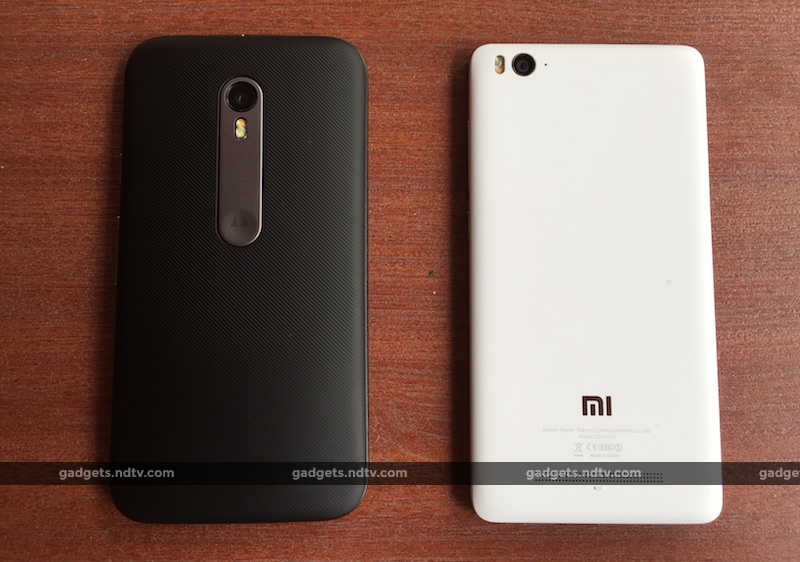 Verdict
The Xiaomi Mi 4i scores high in terms of design and display, but the Moto G 3rd generation manages to outperform the Xiaomi in most everyday tasks, thanks largely to the sluggishness of MIUI. There's not much to choose between the two smartphones in terms of real world battery and camera performance.
The Moto G 3rd gen also comes with water resistance and expandable storage. Combine that with Motorola's stellar recent record in terms of shipping timely Android updates to its smartphones, and the budget Moto would be our pick over the Xiaomi Mi 4i.