This year has seen some major changes in the smartphone landscape, but we see little sign that the established brands are trying to reinvent themselves. On the one hand, Intex and Spice have launched Firefox-based phones recently, for Rs. 1,999 and Rs. 2,299 respectively, changing the meaning of "entry level". At the same time, Motorola and Xiaomi have shifted the "acceptable" prices people are willing to pay for flagship-level specifications. In the process, these brands have reclaimed the middle ground between entry level devices and top end flagships with reasonably priced phones with high end specs.
Of course, the numbers that a brand like Xiaomi is seeing are still just a drop in the bucket, something Xiaomi's Vice President Hugo Barra admitted himself in an interview with NDTV Gadgets. Other brands that have been active in this space have also been reporting similar numbers in sales, with Asus selling out 20,000 ZenFone units in a "few hours". Motorola had a bit more success selling over 1 million units of the Moto G, Moto E and Moto X combined, becoming the fifth-largest mobile vendor in the country in the process.
But has this been enough to shift people away from buying "premium" flagships? Not according to LG.
NDTV Gadgets spoke with Amit Gujral, Head, Mobile Marketing and Product Division for LG India, who feels that premium priced products still have a place in the market.
"The mobile market has no dearth of devices at any price point," says Gujral. "And the audience is big enough for all of them. With a new government, there is a lot of positive sentiment in the country, and there is no challenge on price as long as you are delivering value."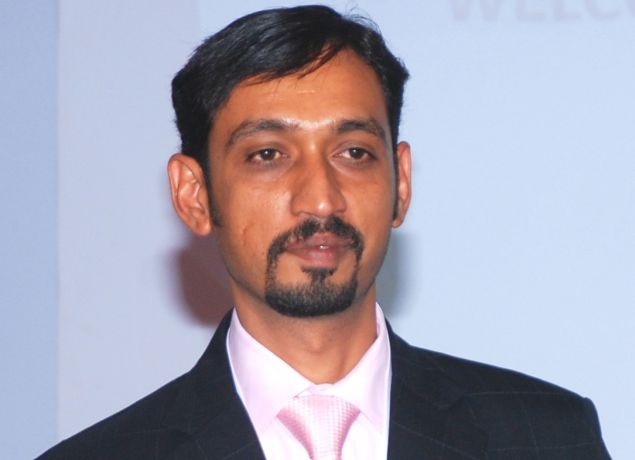 Gujral said the sales of the LG G3, which launched over a month ago in the country, were double of what its predecessor achieved during the same period. The LG executive refused to divulge exact numbers for either phones, which made us dig a little deeper and do some calculations of our own.
In 2013, LG had set a target of Rs. 200 crore sales from its flagship alone. If we take the launch price of the handset that works out to just under 50,000 units. Of course, the phone saw many price cuts in the last one year, so to meet that target the number of units sold would also be higher. Even if we take the current price as the norm, it amounts to roughly 63,000 units in one year.
Even if the G3 has done significantly better than the LG G2 in the little time it has been available, the math above shows Xiaomi selling 100,000 units in a similar amount of time - albeit at a much lower price - is no mean feat.
International brands operating in India have a tightrope to walk - they can't drastically cut the price of devices without affecting other markets - but selling handsets at high prices is an increasingly uphill strategy.
When asked about it though, Gujral falls back on marketing tropes.
"Value is more important than price," he says, "Whether you're talking about our build quality, our camera quality, the speed and performance, there's a lot of value on offer. Let me give you an analogy, if you are buying a car, any car will get you from point A to point B. But why do we have Audis and BMWs?"
This is a mindset which you see reflected in the sales numbers of smartphones in India. Micromax, with a 18 percent share, is now the second largest smartphone brand in terms of shipments, after Samsung (29 percent). Meanwhile, Karbonn (8 percent) Lava (6 percent), and Motorola (5 percent) are other top smartphone brands of the country. Also noteworthy - Micromax is growing faster than Samsung.
Despite this, Gujral is confident that new brands will not affect the future of LG. "We have gotten healthy traction for our devices, and as long as we continue to offer value, we don't see the need to shift in pricing," he says. "You can ask - doesn't this new brand [Xiaomi] impact things. But someone new has been coming all the time in the last three years. That can't define your strategy."
"Our pricing is a function of the value proposition, and we believe that we are delivering enough value to justify our pricing," Gujral adds.
Of course, one of the problems with premium pricing is that if a phone's price is cut soon after release, then the value equation looks a lot less clear. This is a common issue with most premium phones, and with newer companies launching competing devices at one-third the price or less, the problem gets further exacerbated.
Gujral is phlegmatic, and points out that technology advances don't just mean that newer phones with superior specifications become available.
"Technology advances [also] mean that the cost to make products also drops rapidly," says Gujral. "This isn't about price drops, but abut price fitment, due to technology advancement."
"It can seem a little unfair because of the rapid pace of development," he adds, "but customers also know that if they are willing to wait, to use slightly older technology, they will get a price benefit."
The one advantage which companies like Samsung and LG clearly hold over newcomers like Xiaomi, is that their size gives them much more scope for R&D, and bringing in expertise from other parts of the organisation. The LG G Flex, for example, was built using expertise from the company's display and battery divisions, and while the phone might not have set the market on fire, it helped garner eyeballs.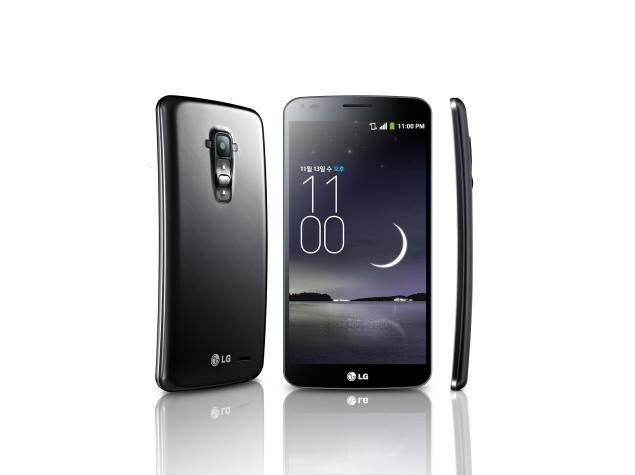 Another area where LG wants to be one of the leading players in the market is smartwatches. While we aren't convinced about the feasibility of the current crop of smartwatches, experimenting with new categories is a bit of a luxury that's easier for established players like LG to indulge in compared to companies like Xiaomi.
"A combination of innovation and specifications will go hand in hand in new devices, driven by consumer needs," says Gujral. "New ideas like design changes, curved and flexible screens are one way for this to happen. Does this mean that people will stop talking about cores? No - because the customer wants it. But focus has to be on the new."
"That's why wearables are so interesting," he adds. "I'm using the LG G Watch, and I don't look at my phone at all. It's made a huge impact on my usage. But we're at the tip of the iceberg, and these devices will improve a lot."
This new category of devices is going to have to evolve to grow - a view that was echoed by Xiaomi's Barra, and Gujral believes that users in India and other Asian countries are going to set the tone for how such devices are used.
"I think Indian, and other Asian users, will have a big impact on driving the product," says Gujral. "It's like phablets - large screen devices became popular because of this region, and today, they're the norm for smartphones. We will see a similar process for wearables too."