One of the most common complaints with iOS devices is the relatively low internal storage that the base variants ship with. The base models of the iPhone and iPad still ship with a rather stifling 16GB (or sometimes even 8GB) storage space. Install a few apps, a couple games, download a few songs, take a few photos, and you'll run out of space.
At this point there's not much you can do except trying to take a backup and delete stuff off your iOS device. We've described easy ways to free up space on your iPhone or iPad but that may not be enough for those who store a lot of data on their iOS devices. It's why we recommend that you pay a little extra and get the 64GB variant. But if you're stuck with a 16GB iOS device or running out of space in any other iOS device, there are a few ways to expand storage that you may not have tried. All of these methods will cost you money, but they're cheaper than buying a new iPhone or iPad.
Wireless hard drives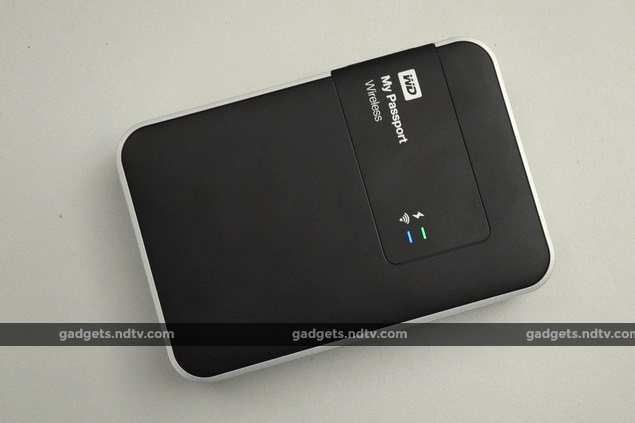 Both Seagate and Western Digital manufacture wireless hard drives that you can connect to your iOS device via Wi-Fi. We have reviewed both the Seagate Wireless Plus and the WD My Passport Wireless, and both offer up to 2TB space.
The drive broadcasts its own Wi-Fi signal like your router does, so you'll need to connect to that Wi-Fi network on iOS via Settings > WiFi. You can then access contents of the hard drive via a free app by Seagate/ WD.
If you are connected to the Wi-Fi network of one of these hard drives, you can cannot always connect to the Internet. If you are near a Wi-Fi network (for instance at home or at work), you can make the hard drive connect to that network. Then if you connect your iOS device to the hard drive's Wi-Fi network, you will also have Internet access. However if you're relying on a cellular data connection, then you won't be connected to the Internet while using the hard drive. However, one workaround is to get a mobile Wi-Fi hotspot.
Both hard drives support DLNA, so devices such as gaming consoles or media players can also access data stored in the drives, and can stream to multiple devices simultaneously.
These hard drives can also be accessed via apps such as VLC for iOS or Infuse, which means you can stream films without copying them to your iOS device.
You'll have to shell out anywhere between Rs. 11,000 and Rs. 18,000 depending on the capacity of the drive.
Thumb drives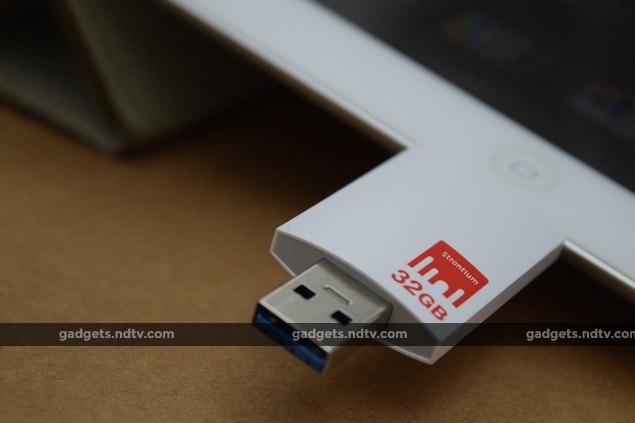 This way to expand the storage on your iOS device is rather limited, but its portability makes it worth considering. There are some thumb drives in the market that you can plug into the iOS device to expand its storage. If you're hoping that these drives will work just like USB drives do on the PC, then you're going to be disappointed.
The thumb drive will occupy your iOS device's charging port and especially on iPhones, it's hard to imagine people keeping the drives plugged in for any length of time. These drives are usually bulky and holding the iPhone becomes difficult if you've got one of these plugged in. If you remain unfazed by these limitations, then you can read our review of the Strontium Nitro i-Drive to decide if you want one. SanDisk has a similar product in the market called iXpand Flash Drive, which is much better than the Strontium Nitro.
These devices will set you back by anything between Rs. 4,000 and 6,000 for 16GB to 64GB of additional storage. We still feel it's better to just spend that extra Rs. 9,000 or so to get an iOS device with 64GB or 128GB internal storage. But if you have no other choice, then thumb drives might be useful for watching films while travelling or storing your vast library of songs or comics.
Battery packs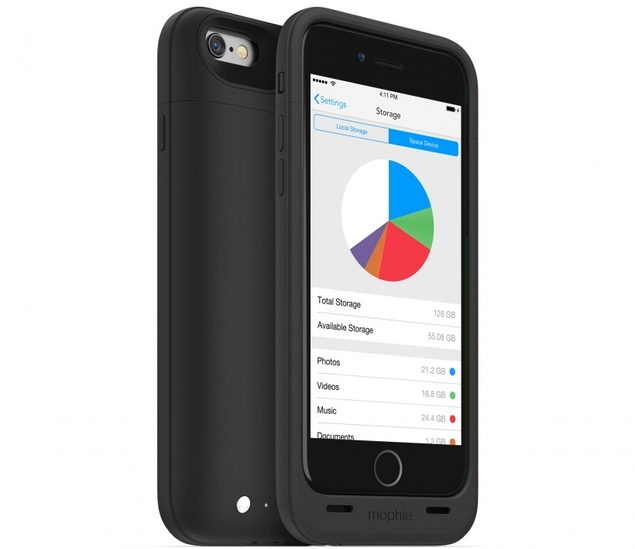 You read that right. Manufacturers such as Mophie make iPhone cases that double up as battery packs. The Mophie Space Pack is a case that lets you protect your phone, charge it, and also doubles up as file storage space. It works just like the thumb drives mentioned above by letting you access files through your iPhone's Lightning port.
The problem is that these cases are bulky (16 mm thick, compared to the 6.9 mm iPhone 6), so your sleek iPhone will feel like a brick with the case on. The Space Pack isn't cheap either, starting at $150 (Rs. 9,000) for 32GB and the 128GB variant costs $300 (Rs. 15,000). If the Space Pack is too bulky for you, you can get the Mophie Spacestation. It's an external battery pack that lets you store data as well. The price is the same as the Space Pack. Unfortunately these aren't available in India, but you can order them from Amazon.com or via a package forwarding service.
Cloud services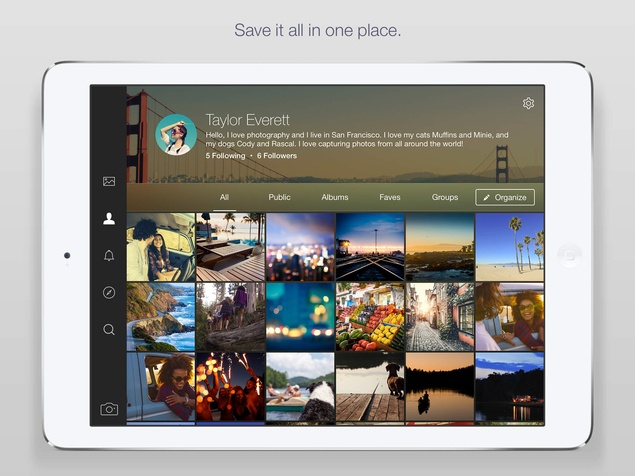 Cloud storage services are the obvious answer to those worried about low internal storage on iOS devices. In India, poor Internet connectivity and slow upload speeds prevent cloud storage from becoming a reliable alternative to the methods mentioned above.
If connectivity isn't a concern though, then you can opt for any of the numerous services available. Flickr lets you store up to 1TB of photos and videos for free, while Dropbox and Google Drive offer 1TB storage for $10 (Rs. 620) per month and can be used to store pretty much anything including movies and music. Apple's iCloud can take a full backup of your phone and it starts at Rs. 60 per month for 20GB space. With new iCloud Drive, you can also use it as a Dropbox alternative.
How did you deal with storage issues on your iPhone or iPad? Let us know via the comments.