This week we have the Apple iPhone 6S, SanDisk's wireless flash drives, VU big-screen smart TVs and a lot more going at a discount.
1. Apple iPhone 6s 16GB
Now that Apple has announced the iPhone 7 and iPhone 7 Plus, you can expect iPhone 6s prices to start fluctuating till the festive season. Paytm is selling the 16GB rose gold variant for Rs. 38,424 (MRP Rs. 62,000) using a Rs. 7,000 cashback offer. This is one of the first few offers to bring down the effective price of the iPhone 6s to below Rs. 40,000. If you don't mind the 16GB storage limiting factor, and don't want to spend an extra Rs. 20,000 for the latest flagship, the iPhone 6s is a pretty decent device at this price point. The iPhone 6s comes with a 4.7-inch Retina Display, along with 12MP rear camera and a 5MP front-facing camera. It features Apple's 3D Touch technology that allows you to access special menus by applying different pressure levels directly on the screen.
Price: Rs. 38,424 (MRP Rs. 62,000)
Link: Paytm (Check other sellers in the listing if it appears out of stock)
2. SanDisk Connect Wireless Stick
Amazon has finally dropped prices on SanDisk's Connect Wireless Stick by about 40%. You can grab the 32GB variant for Rs. 1,850 (MRP Rs. 3,190) and the 64GB variant for as low as Rs. 2,984 (MRP Rs. 4,790). Now these aren't the cheapest flash drives you'll see but their USP is that they let you access data wirelessly. If you are using a smartphone, tablet, or a computer with low storage, you can access content wirelessly using these flash drives. The Connect Wireless Stick lets you stream movies in HD as well as music to up to 3 devices at once. These drives are compatible with just about every device out there.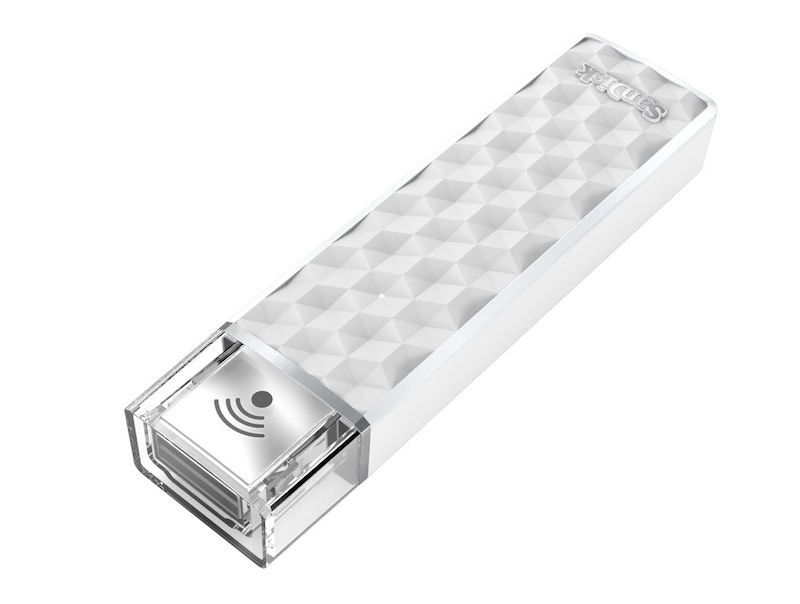 Price: Rs. 1,850 (MRP Rs. 3,190)
Link: Amazon
3. Philips AC4072/11 Air Purifier
Now that air purifiers are gaining popularity, the discounts have started showing up. The Philips AC4072/11 air purifier is down to Rs. 25,990 (MRP Rs. 39,995) this week on Snapdeal. That's the lowest price we've seen on this model. The AC4072/11 can easily cover an area of 592 sq. ft., and offers a clean air delivery rate (CADR) of 236 m3/hour. If you live in a heavily polluted area, or if you have airborne allergies, the Philips AC4072/11 will certainly make a great investment. The air purifier comes with a 4-step air quality light indicator to give you a sense of the current air quality in your house or office.
Price: Rs. 25,990 (MRP Rs. 39,995)
Link: Snapdeal
4. Lenovo G50-45 15.6-inch laptop
If you are in the market for a large laptop with at least 8GB RAM and a 1TB hard drive, the Lenovo G50-45 (80E301N3IN) laptop is down to Rs. 28,923 (effective after cashback). Use the coupon code SAVE7 to get a cashback of 6% in your Paytm Wallet. The laptop is powered by the APU quad-core A8 processor, supported by 8GB of RAM. The laptop also includes an AMD Radeon R5 M330 graphics card with 2GB of video RAM. You can even expand the RAM up to 16GB. The 1TB hard drive comes with FreeDos out of the box. You can install an operating system of your choice once you get the laptop.
Price: Rs. 28,923 (MRP Rs. 33,290)
Link: Paytm
5. VU Premium Smart 49-inch LED TV
Grab a big-screen TV at a good discount without waiting for the Diwali sale season. The VU Premium Smart 49-inch LED TV is down to Rs. 38,640 (effective after cashback) at Paytm. VU promises an A+ grade panel, while the TV itself is powered by a quad-core processor to handle all the smart functionalities. The full HD LED TV includes support for WiFi, USB, and MHL connectivity. The VU 49-inch smart LED TV includes three HDMI ports, two USB ports, and an earphone jack. You can connect the TV to the internet using an ethernet port or a wireless connection. At a price point below Rs. 40,000, this is a good package for a 49-inch smart LED TV.
Price: Rs. 38,640
Link: Paytm
6. Moto X Force 64GB
A seller on eBay is selling the Moto X Force 64GB for Rs. 34,299 this week. The phone normally retails for Rs. 37,999. The Moto X Force features a shatter-proof display that comes with a 4-year manufacturer warranty. The smartphone includes a 5.4-inch AMOLED quad-HD display, and a powerful 3760 mAh battery. It includes a 21MP primary camera and a 5MP front-facing camera. The phone is powered by the Qualcomm Snapdragon 810 SoC, supported by 3GB of RAM. If you are looking for a smartphone that can take a few hits without giving up, and has a large battery, the Moto X Force is a decent choice.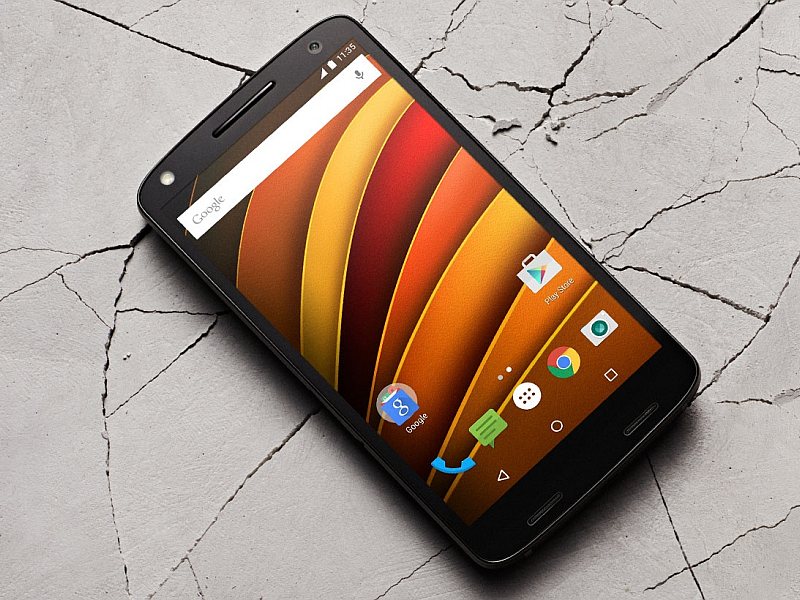 Price: Rs. 34,299 (MRP Rs. 37,999)
Link: eBay
Affiliate links may be automatically generated - see our ethics statement for details.