This week's deals will entice you to switch to Apple's beautiful world of Mac, and iOS. If the price was holding you back from picking up a MacBook Air, or the iPhone 6 and iPhone 6 Plus, you have to check the deals below. We've also got some budget-friendly headphones, speakers and a laptop.
1. Apple MacBook Air 11-inch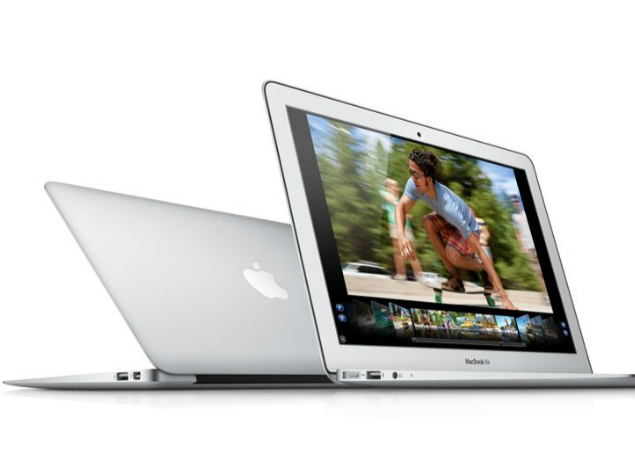 If you've been wishing to switch over to a Mac, now is the time. Amazon is selling the MacBook Air 11-inch (2014 model) for Rs. 55,438 (regular Rs. 60,000) this week. The MacBook Air 11-inch is powered by an Intel Core i5 processor clocked at 1.4GHZ, supported by 4GB of RAM. There's a 128GB SSD that ships with the device, and you may add extra storage using a high capacity SD card, or an external hard drive. The 11-inch MacBook Air makes a great laptop if you want one that's ultra portable, and still has enough power to run your tasks. It also makes a great first Mac for anyone wishing to switch over from Windows, given the sweet price tag, and the user experience it promises.
Price: Rs. 55,438 (regular Rs. 60,000)
Link: Amazon
2. Apple iPhone 6 Plus 16GB
Paytm is running a cashback promotion on smartphones this week. You can get up to Rs. 6,000 cashback in your Paytm wallet on select smartphones. The best deal from their selection is the one on Apple iPhone 6 Plus 16GB. You can grab a brand new iPhone 6 Plus 16GB for as low as Rs. 54,475 (effective after cashback). That's almost as low as the price for a new iPhone 6 16GB. To make sure you get the lowest price, select the seller offering the iPhone 6 Plus 16GB for Rs. 60,475 on Paytm, and then apply the coupon code A64. The deal is on a limited stock, so don't waste a lot of time thinking. The cashback works pretty well as it can take care of your phone bills or recharges for the next few months at least. The cashback is credited within 24 hours of placing a prepaid order, and within 24 hours of receiving a cash-on-delivery order.
Price: Rs. 54,475 (regular Rs. 62,500)
Link: Paytm
3. Budget headphones under Rs. 1,000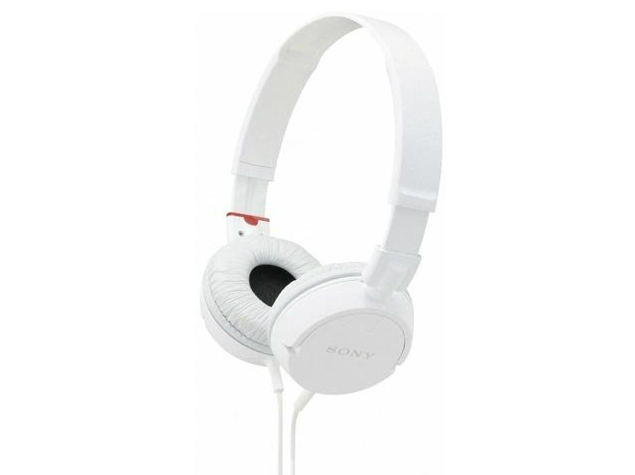 Expensive headphones sound better, but you're heartbroken if you lose them or end up breaking them. It always makes sense to keep a pocket-friendly pair of headphones in your travel bag, and if you think anything below a price tag of Rs. 1,000 will sound terrible, think again. Two decent headphones you can grab below Rs. 1,000 this week, and will also sound decent include the Sony MDR-ZX-100A and the Philips CitiScape headphones. The former is now selling for Rs. 604 on Amazon, while the latter are available for Rs. 854 on Croma Retail. Both these headphones look good, sound decent, and can make a decent travel companion. The Sony MDR-ZX-100A comes with a 40mm driver, while the Philips CitiScape come with a 40mm driver. Both the headphones feature an over-the-head form factor.
Price: Sony MDR-ZX-100A Rs. 604 (regular Rs. 1490), Philips CitiScape Rs. 854 (regular Rs. 2,499)
Links: Amazon, Croma Retail
4. Yamaha PDX-11 portable speaker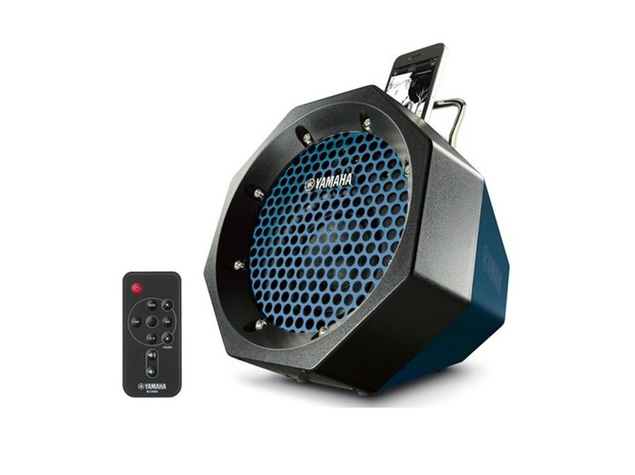 The Yamaha PDX-11 speaker can be used in both wired and wireless modes. It also comes with an option to run it on battery, and can run directly on AC power too. Flipkart is selling the Yamaha PDX-11 speaker for Rs. 4,400 (MRP Rs. 10,990). The speaker retails online for around Rs. 6,500 normally. The speaker also includes a docking mode so you can use your old iPod, or an iPhone with the old 30-pin connectors. The Yamaha PDX-11 includes a woofer to take care of the bass, and a tweeter for higher frequencies. The speaker can be directly hooked up to a mobile phone, tablet, or a personal computer using an AUX cable. It also comes with a remote to control the speaker settings.
Price: Rs. 4,400 (regular Rs. 6,500)
Link: Flipkart
5. Apple iPhone 6 16GB
Now that the initial launch phase fever is over, Amazon is selling the gold variant of the iPhone 6 16GB for as low as Rs. 48,499. That's one of the lowest online prices without any cashback or other strings attached. If you're going to convert your transaction into an EMI, Amazon will also help pay up the interest charged to your credit card in the form of Amazon gift cards. You can get up to Rs. 6,300 back in the form of gift cards, based on the EMI options you pick. That makes it a great deal if you were already willing to pick the EMI route for your iPhone 6 purchase. The iPhone 6 16GB features a 4.7-inch display and is powered by Apple's new A8 processor, supported by the M8 motion coprocessor. There's an 8MP primary camera, and a FaceTime HD camera in the front. The iPhone 6 also includes support for LTE and the newer 802.11ac WiFi standard.
Price: Rs. 48,499 (MRP Rs. 53,500)
Link: Amazon
6. Asus 15.6-inch laptop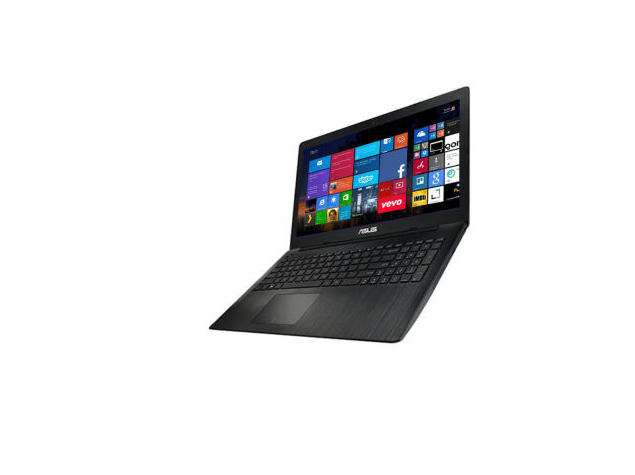 In the market for a low-budget laptop that will be able to run Windows 10? Snapdeal is selling the Asus 15.6-inch X553MA laptop at a sweet price point of Rs. 19,490 (automatic discount in the shopping cart) this week. That makes it one of the most affordable laptops out there that will be able to run Windows 10. The Asus X553MA includes a 15.6-inch display, and is powered by an Intel Pentium (4th generation) quad-core processor, supported by 2GB of RAM. The laptop comes with a 500GB hard drive, and runs Windows 8 out of the box. You'll be able to upgrade to Windows 10 for free if you choose to upgrade within the first year of its release. The laptop is pretty decent for everyday usage.
Price: Rs. 19,490 (regular Rs. 21,990)
Link: Snapdeal
7. Belkin car charger with Lightning cable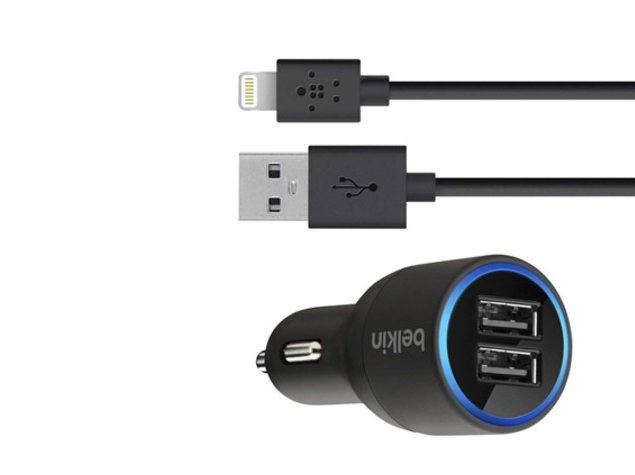 While there are plenty of car chargers out there, you'll hardly find a decent one that works for more than a few months. Luckily, this one listed on Flipkart is well worth the money. For starters, the charger includes two USB ports so you can charge two of your devices at the same time. Secondly, it ships with a Lightning cable that just works. At a price point of around Rs. 650 (from seller DealA2Z), this Belkin car charger kit is a must-buy for anyone who is in the market for a new car charger. Even if you buy a brand new Lightning cable today, you won't find a decent one that works below the Rs. 700-800 price bracket.
Price: Rs. 650 (MRP Rs. 1,200)
Link: Flipkart

8. LG G3 32GB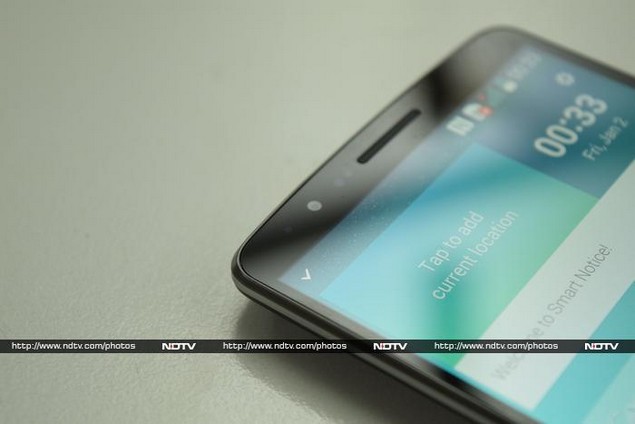 Amazon is selling the LG G3 32GB for around Rs. 33,999 this week (earlier Rs. 36,000). The LG G3 features a 5.5-inch display running at a resolution of 2560x1440 pixels. The smartphone runs Android 4.4.2 out of the box, and is powered by a 2.5GHz Qualcomm quad-core processor, supported by 2GB of RAM. The LG G3 includes a 13MP primary camera with dual flash support, and a 2.1MP front-facing camera for video calls. The smartphone includes a powerful 3,000mAH battery which should be able to last for a full day on normal usage.
Price: Rs. 33,999 (regular Rs. 36,000)
Link: Amazon
Harpreet is a technology enthusiast who is obsessed with hunting down great deals on online stores.
Affiliate links may be automatically generated - see our ethics statement for details.