This is probably the best week to grab a great deal on the iPhone 6, iPhone 5s, or the iPhone 5c. We've got a deal on a wireless mouse and keyboard combo, laptops, budget 5.1 speaker system, and a whole lot more.
1. Discounts on iPhones all this week at Amazon
Amazon is running a week-long promotion this week on almost all iPhone variants. The offers will be a mix of flat discounts as well as EMI offers on specific credit cards. Today's offer is valid on iPhone 6, iPhone 5s, and iPhone 5c. You can get cashback up to Rs. 8,400 on iPhone 6 and iPhone 5s, and up to Rs. 5,000 on iPhone 5c. You'll need to pick an EMI option, and pay using an HDFC credit card to avail the offer. The cashback amount will take care of the interest component that will be charged to your account, so you end up with an almost interest-free EMI offer itself. In case you pay using a different card, and pick EMIs, you can still get an Amazon gift card worth Rs. 5,500 with an iPhone 6, worth up to Rs. 6,300 with an iPhone 5s, and worth up to Rs. 3,500 with an iPhone 5c.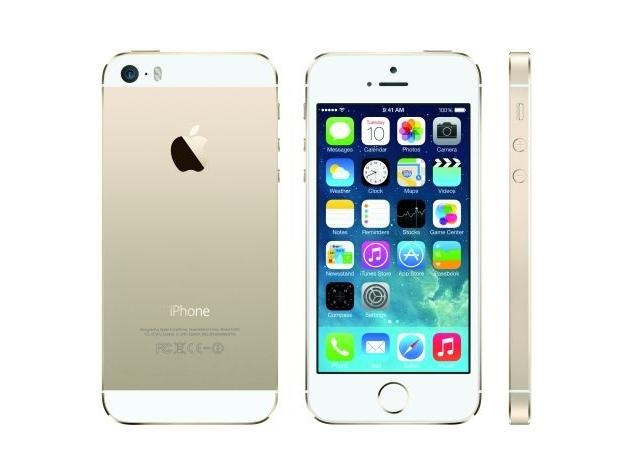 Pro tip: Keep an eye out for special Lightning Deals on Amazon this week if you're eyeing an iPhone. The week-long sale will also include flat discounts but the stocks will be limited, and the deals will be packaged into the daily Lightning Deal.
Link: Amazon
2. Nokia Lumia 1320
The official Microsoft store on Amazon is selling the Nokia Lumia 1320 at a discounted price of Rs. 13,499 this week. The Windows Phone smartphone normally retails for around Rs. 15,000-16,000 online. You can pick almost any colour variant for the same price. The Lumia 1320 is powered by a Qualcomm Snapdragon S4 SoC comprising of a dual-core processor running at 1.7GHz, supported by 1GB of RAM, and 8GB of internal memory. You can use an external memory card to expand memory up to 64GB. The smartphone comes with a 6-inch IPS LCD display running at a resolution of 1280x720 pixels. There's a 5MP primary camera with LED flash, and the phone ships with a 3400mAh battery which should be just enough to survive a day on heavy usage.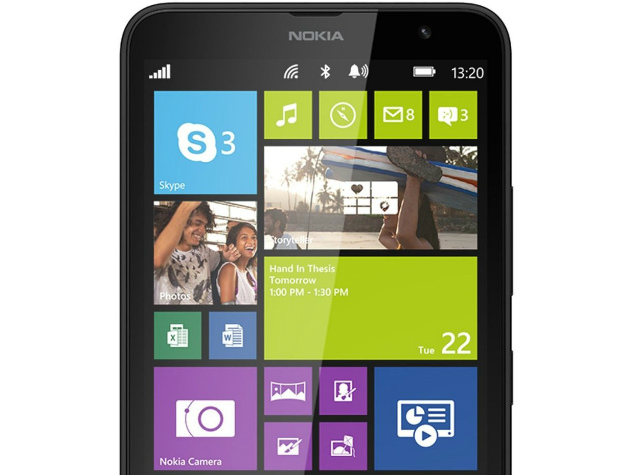 Price: Rs. 13,499 (regular Rs. 16,000)
Link: Amazon
3. Rapoo wireless keyboard and wireless touch mouse
If you're looking for a decent wireless mouse and keyboard combination, Rapoo has a number of good options. Two of them are on a sale this weekend. The Rapoo T120P wireless touch mouse is available for Rs. 1199 (MRP Rs. 2899) on Amazon this week and the Rapoo E9180p wireless keyboard is available for Rs. 2,499 (MRP Rs. 4,629) on Snapdeal. The wireless mouse is available otherwise for around Rs. 1,800 and the wireless keyboard sells for around Rs. 3,000 upwards. The Rapoo W120P wireless touch mouse comes with a 4D touch scroll wheel, and a number of options to customise the functionality of those buttons to perform specific actions when you're using Windows 8. The Rapoo E9180p wireless touch keyboard promises minimal wireless interference while using, and features a slim and portable design. It comes with a smart touch zone that extends to the keyboard's right side, and supports up to 15 different touch gestures to allow quick navigation on Windows 8. If you're running a Windows 8 based environment, this combination is worth looking at.

Price: Rs. 1199 for Rapoo T120P wireless mouse, Rs. 2499 for Rapoo wireless touch keyboard
4. Flat Rs. 6,000 cashback on select laptops
Paytm is back with its cashback offer on select laptops. If you've finalised a model that you're looking to buy this week, don't buy before you do a price check on Paytm. The cashback of Rs. 6,000 will be credited to your Paytm wallet which can be used to pay your bills, or purchase other items on Paytm's marketplace. You can even use the cashback amount to pay for services and websites which accept Paytm which includes Uber, BookMyShow, eBay India, MakeMyTrip, and others. Some of our favourite picks from the laptop sale on Paytm include: HP 240 G3 14-inch laptop, HP 15-R062TU 15-inch laptop, and the Dell Vostro 3546 laptop.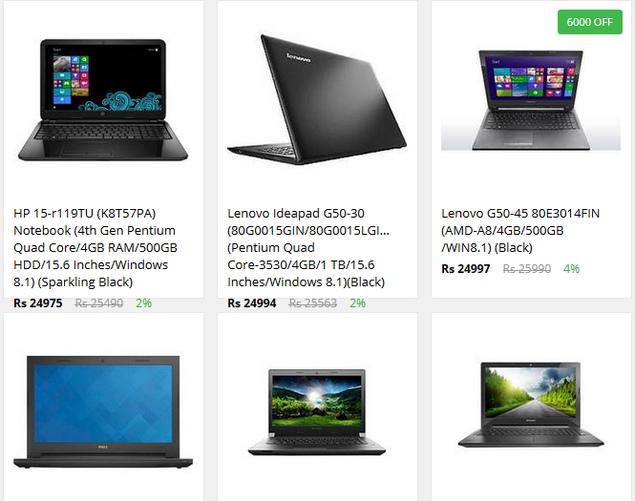 Link: Paytm
5. Zebronics SPK-SWT6590 5.1-channel speaker system
If you're in the market for an affordable 5.1 speaker system, the Zebronics SPK-SWT6590 5.1 speaker system is available on Snapdeal for Rs. 2,751 (MRP Rs. 4,999). It's probably one of the cheapest 5.1 speakers out there. It has a rating of 4/5 from Snapdeal's customers (rated 34 times). This set of speakers come with in-built support for FM radio, and can connect using USB and AUX inputs. Zebronics ships these speakers with a remote control that takes care of very basic operations. These speakers come with 1-year manufacturer warranty.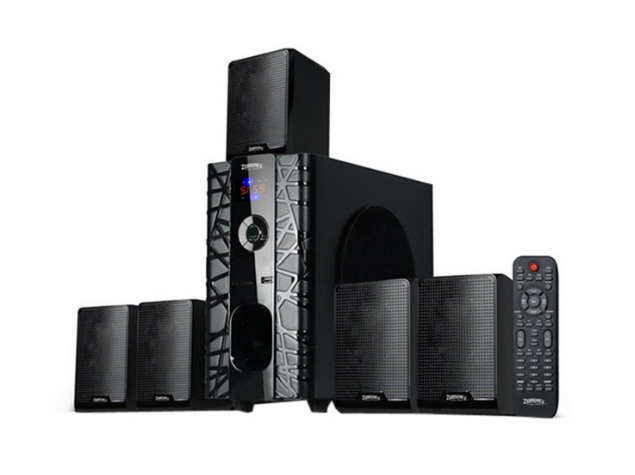 Price: Rs. 2,751 (MRP Rs. 4,999)
Link: Snapdeal
6. Netgear N150 wireless router
Increasing the coverage area of your WiFi network can be a pain sometimes. The best solution is to add a few wireless repeaters that can help amplify an existing wireless network around your home or office. For a basic setup, a router as simple as the Netgear N150 could do the trick. Now retailing for around Rs. 849 (MRP Rs. 1980) on Amazon, this wireless access point can be used as a wireless router, or can be configured to be used as a wireless repeater. It's simple to setup, like most Netgear routers, and offers almost everything you would expect from a decent Wireless N router.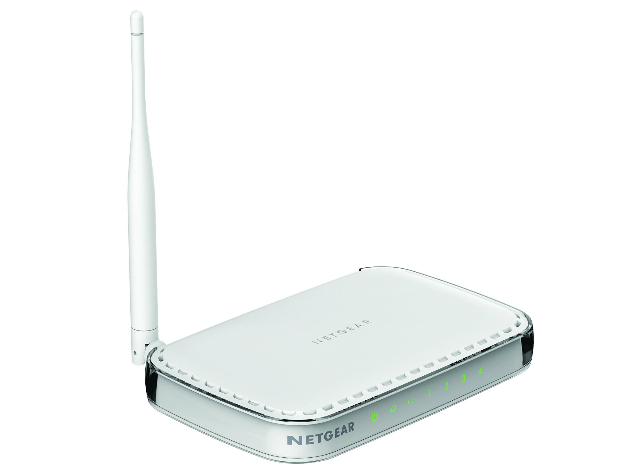 Price: Rs. 849 (MRP Rs. 1980)
Link: Amazon
7. Acer Aspire E1-470P 14-inch touchscreen laptop
Snapdeal is selling the Acer Aspire E1-470P 14-inch laptop at a discounted price of Rs. 28,614, which is the lowest we've seen lately. There's an extra discount of Rs. 1500 on all laptops above Rs. 20,000 on Snapdeal, and that's the icing on this deal. The same variant sells for nothing less than Rs. 31,000 on most online stores. The 14-inch laptop by Acer comes with a touchscreen display, and runs Windows 8.1 right out of the box. The laptop is powered by an Intel Core i3 processor, supported by 4GB of RAM, and comes with a 500GB hard drive. Standard connectivity ports include USB ports, ethernet, HDMI, and wireless connectivity with WiFi 802.11 b/g/n and Bluetooth 4.0.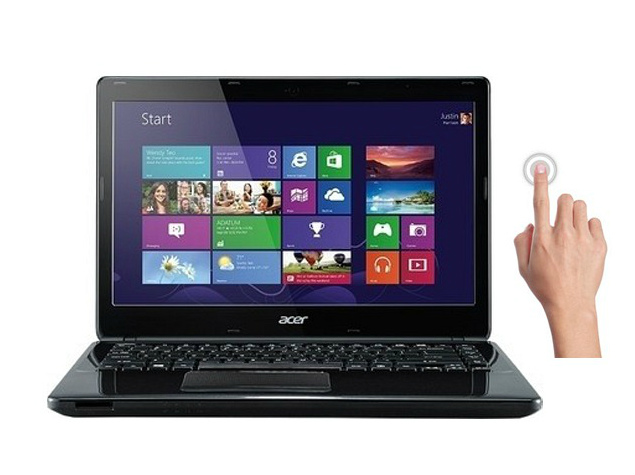 Price: Rs. 28,614 (MRP Rs. 41,499)
Link: Snapdeal

Harpreet is a technology enthusiast who is obsessed with hunting down great deals on online stores.
Affiliate links may be automatically generated - see our ethics statement for details.