Tech Deals of the Week
This week we have the iPhone 6 at a special price, a great price drop on the Xbox One console, freebies like Kindle and JBL Bluetooth speaker with MacBooks, and a whole lot more. And if you're looking to replace old computer accessories with cheaper, more affordable options, there's a special sale just for you.
1. Great cashback deal on the iPhone 6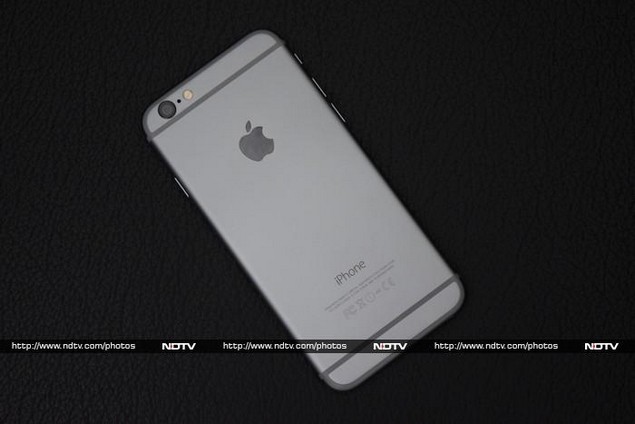 You can grab a brand new 16GB iPhone 6 for as low as Rs. 43,050 (effective pricing). The 64GB variant is available at Rs. 51,910 effective price. Use the coupon code A8K for the 16GB variant and A9K for the 64GB variant to get a cashback amount of Rs. 8,000 and Rs 9,000 respectively in your Paytm wallet.
(Also see: Paytm Now Allows Money Transfer from Mobile Wallet to Bank Account)

The cashback is credited to your account as soon as your prepaid order ships, and within 24 hours of delivery for all cash on delivery orders. You'll get an Apple India unit, complete with full 1-year manufacturer warranty. There's also a 15-day return policy in case anything goes wrong.

16GB Effective Price: Rs. 43,050. Available at Paytm
64GB Effective Price: Rs. 51,010. Available at Paytm
2. Price drop on the Xbox One console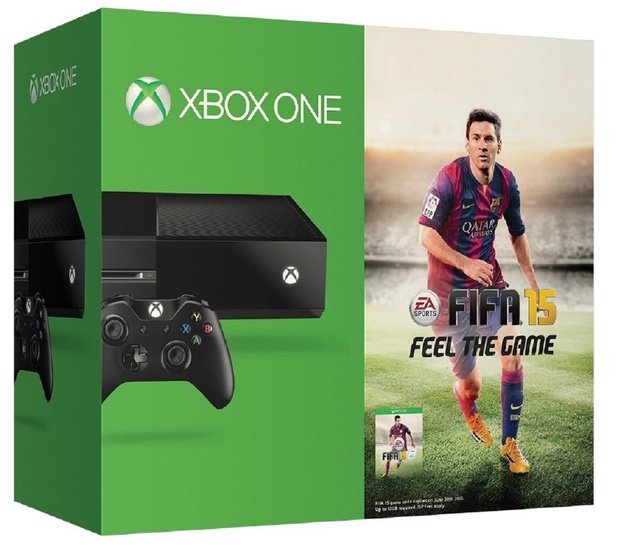 Amazon has dropped the price on the Microsoft Xbox One console by Rs. 10,000. You can now buy the console at Rs. 29,990, the lowest it has been till now. It comes with FIFA 15 DLC for free. The new price is even lower than Sony's PlayStation 4 which currently retails for around Rs. 35,000-38,000 online. Since Amazon is the exclusive retailer for Xbox One in India, Microsoft claims it will only offer warranties on units bought only via Amazon. If you've been waiting for a price cut on the Xbox One, this is the time. You can even grab some of the Xbox One games at a discount currently.
Price: Rs. 29,990 (regular Rs. 39,990)
Link: Amazon
3. WD Elements 1TB USB 3.0 external hard drive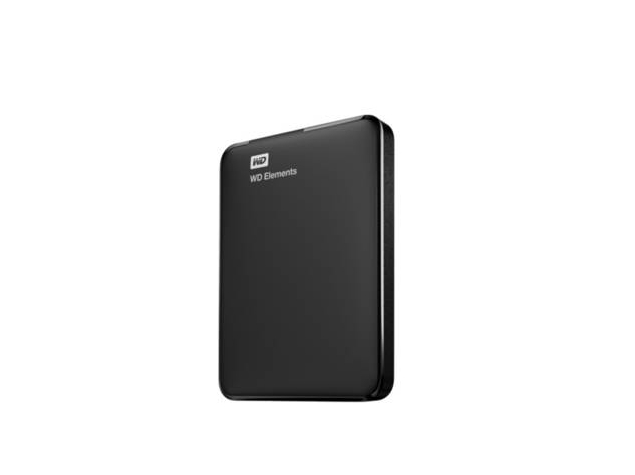 You can never have enough portable hard drives around the house or office. The WD Elements 1TB external hard drive is now available at an all-time lowest price of Rs. 2891 (effective after cashback) on Paytm. Use the coupon code HDD1500 to get a cashback of Rs. 1500 in your Paytm wallet. The WD Elements 1TB hard drive is compatible with USB 3.0, which means you can transfer data to and from your computer much faster, provided you have a USB 3.0 port on it. The hard drive offers 3-year manufacturer warranty so in case it fails during that period you can get a replacement.
Price: Rs. 2891 (regular Rs. 4391)
Link: Paytm
4. Freebies with select MacBooks at Croma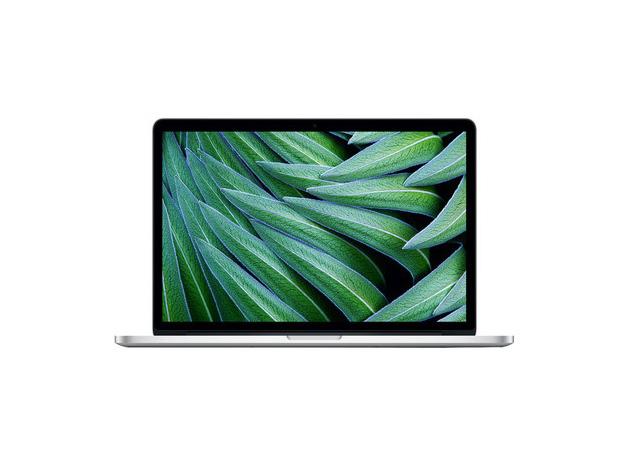 Croma is giving away an Amazon Kindle e-reader and a JBL SoundFly Bluetooth powered speaker with select variants of MacBook Air and MacBook Pro. The freebies alone are collectively worth around Rs. 10,000, making the effective price of the MacBooks completely worth it. Croma may not have the lowest possible prices on these MacBooks, but if you don't have an e-reader and would appreciate a portable speaker, this deal is worth your money. The offer is valid on MacBook Pro 13-inch with Retina Display, MacBook Air 13-inch, MacBook Air 11-inch, and several other variants. The stocks are limited, and Croma ships only to select PIN codes.
Link: Croma
5. Geek week promotional sale on Snapdeal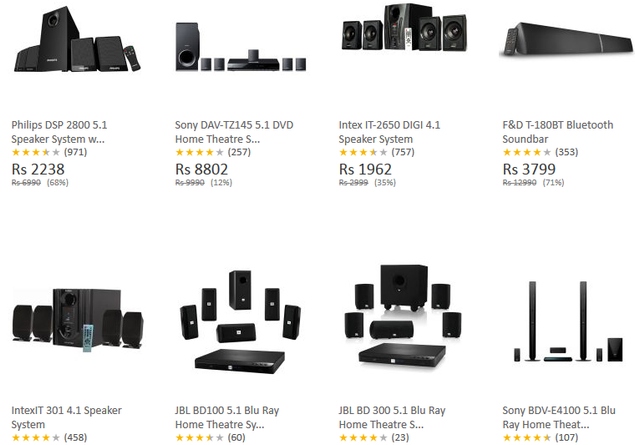 Snapdeal is having a Pi Day sale this week, with discounts on mobile phones, home audio video gear, computers, digital cameras, and gaming consoles. Some of the promotional discounts are the usual deals that Snapdeal runs from time to time, but others are totally worth checking out. If you're in the market for personal audio gear, you should always check out this sale. There are decently priced home theatre systems as well, including the JBL BD100 5.1 Blu-ray system for Rs. 14,499, the JBL BD300 5.1 Blu-ray system for Rs. 22,490, and the Philips 5.1 3D Blu-ray system for Rs. 26,282.
Link: Snapdeal
6. 50% cashback on computer accessories at Paytm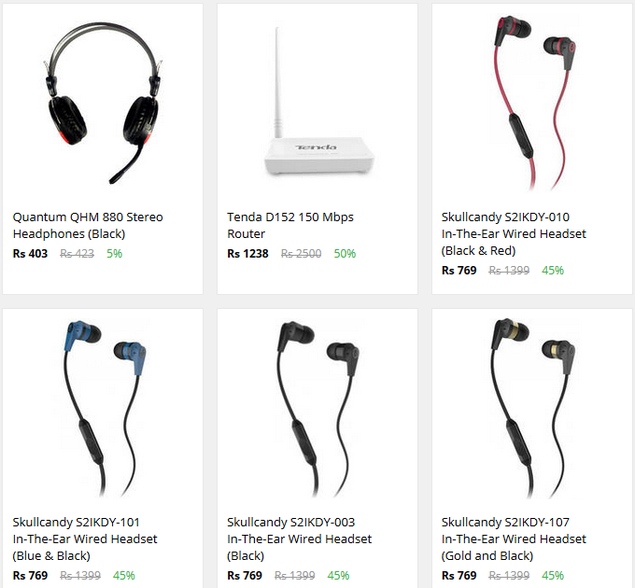 Paytm has listed a number of computer accessories at a discount, along with a cashback of up to 50%. You can use the coupon code DATA50 to get a cashback of 50% on the already discounted products. The coupon is valid only for 1 order per user. Some of the really useful accessories you can buy at lowest possible prices online include: Tenda 150Mbps wireless USB adaptor for Rs. 248, Sony MDR-ZX110 on-ear headphones for Rs. 495, Tenda Wireless N home router for Rs. 384 (all prices effective after cashback). There are plenty of 2.1 speaker systems, USB modems, and laptop backpacks that you can buy on sale. A complete value-for-money deal if you're looking to replace broken accessories at home or the office.
Link: Paytm
7. Extra 5% off on iPads at Croma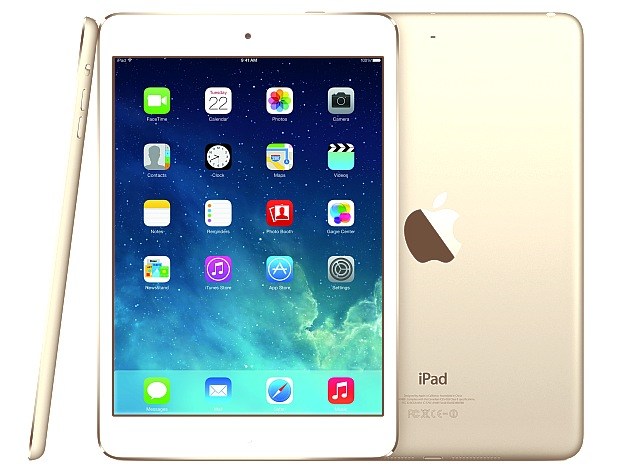 Croma is offering an additional 5% off the listed price on select iPad variants online. You can use the coupon code IPADFLT5 to get an additional 5% off the listed price. The sale includes iPad Mini, iPad Air, iPad Air 2, and iPad Mini 3. The listed prices include discounts ranging between 10-20% already, and the additional discount would make the deal worth it. These prices are lower than what you'll get at Apple exclusive resellers offline. In case you receive an "inventory not available" message while buying, try selecting another colour or variant to see if it's available.
Link: Croma
Affiliate links may be automatically generated - see our ethics statement for details.