This week we have great deals on the iPhone 6 64GB, an Asus 15.6-inch Windows laptop, desktops, all-in-ones, Garmin GPS devices, and more. If you're assembling your own personal computer at home or office, there are some great discounts you could use.
1. Apple iPhone 6 64GB space grey
You can grab a brand new 64GB space grey iPhone 6 (Review | Pictures) for as low as Rs. 52,043 (effective price) on Paytm this week. That's almost equal to the price of a new 16GB variant. Paytm will give you a cashback amount of Rs. 9,000 when you use coupon code A9K to buy the iPhone 6 64GB. You can use the cashback amount to pay your phone, broadband, or DTH bills for the next few months. The Apple iPhone 6 64GB comes with full 1 year manufacturer warranty, and Paytm will accept returns within 15 days of delivery. While buying the iPhone 6 64GB, make sure you're getting the lowest price by checking what other sellers are offering for the same product. The sellers option is right under the huge buy button. The cashback amount, however, will remain the same at Rs. 9,000.
Price: Rs. 52,043 (effective)
Link: Paytm
2. Asus X550CC-XX922D 15.6-inch laptop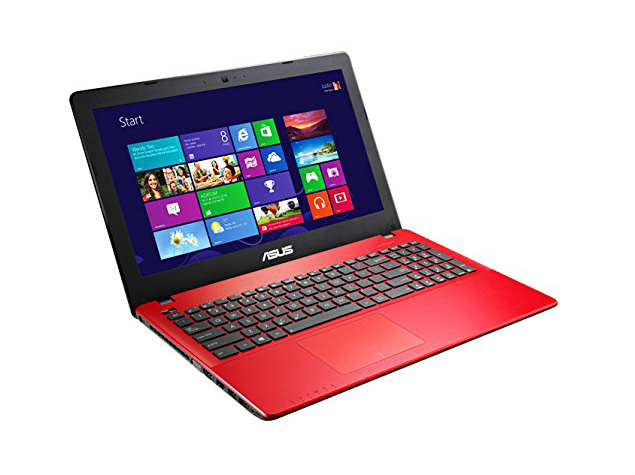 In the market for a bright coloured laptop? The Asus X550CC-XX922D 15.6-inch laptop is available in red, and at a discount on Amazon this week. The laptop is available at a discounted price of Rs. 28,790 (MRP Rs. 36,999). The Asus X550CC-XX922D comes with a 15.6-inch screen, and is powered by the Intel Core i3 processor clocked at 1.8GHZ, supported by 4GB DDR3 RAM. There's a 2GB dedicated graphics card from NVIDIA, and a 500GB hard drive to store all your data. You won't get an operating system pre-installed on this laptop, which pretty much explains the low price tag. You'll need to buy a license for Windows, or simply transfer your existing Windows licence to this machine. You can also install any free Linux distribution on it.
Price: Rs. 28,790 (MRP Rs. 36,999)
Link: Amazon
3. Discount on computer components at Snapdeal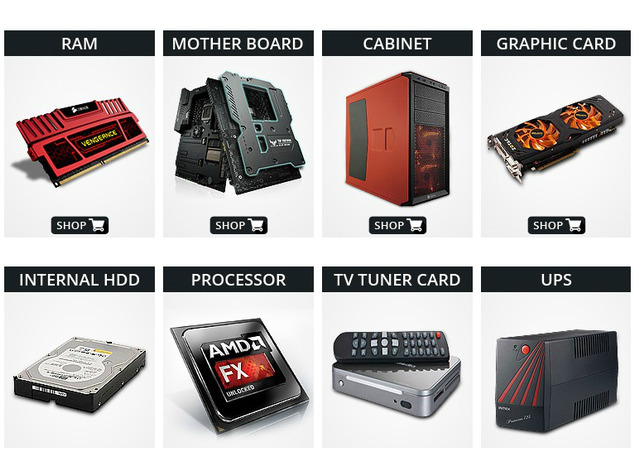 Assembling your own personal computer is still the best way to get the most computing power for your budget. If you're planning on setting up a new desktop, take a look at Snapdeal's current promotion on computer components. The online retailer is offering an extra discount up to 7 percent on a minimum order limit of Rs. 1,500. The discount will be added automatically on each product once you add it to the shopping cart. Snapdeal has almost every PC component you'll need to assemble a new desktop at home, be it RAM, motherboards, PC cabinets, graphics cards, and more. While buying PC components from Snapdeal, we suggest you always check seller ratings, and ideally pick the seller with a Snapdeal Fulfilled badge attached to their profiles.
Link: Snapdeal
4. Audio Technica ATH-RE70BK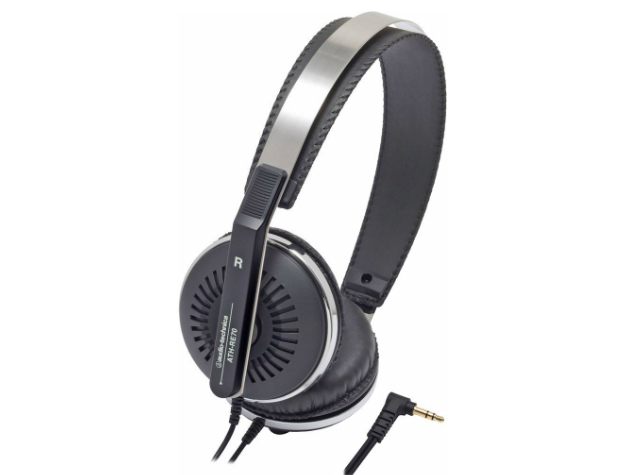 Amazon is selling the Audio Technica ATH-RE70BK retro style on-ear headphones at a discounted price of Rs. 2,399 (MRP Rs. 3,999) this week. Other online retailers are selling the same pair of headphones for around Rs. 2,800-3,000. The headphones are powered by 40mm drivers, and feature a black classic retro styling. Audio Technica promises a comfortable experience with the ear pads, along with an adjustable slider headband. If you're in the market for a decent pair of headphones below the Rs. 3,000 price point, and don't care much about a very strong bass these headphones are for you.
Price: Rs. 2,399 (MRP Rs. 3,999)
Link: Amazon
5. Garmin GPS products at a discount on Paytm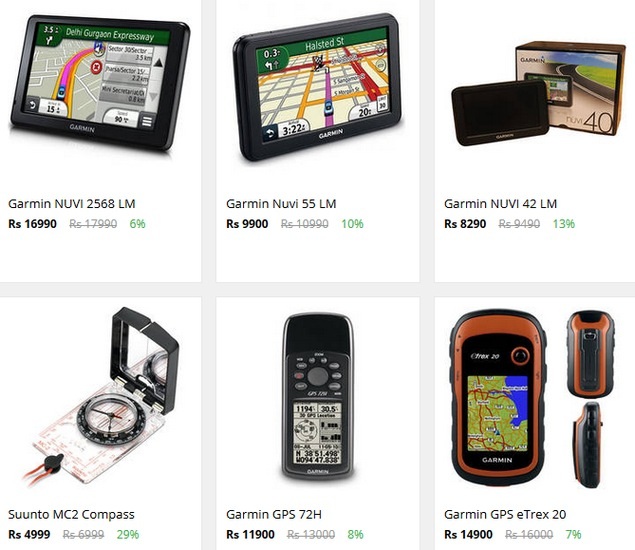 Paytm is offering cashback up to Rs. 6,000 on GPS systems from Garmin. These GPS systems are great for those who love to go on long drives, and in areas where getting a cell phone signal could be a problem. Some of the best picks from the sale are: Garmin Oregon 650 at Rs. 23,910 (effective pricing) which normally retails for around Rs. 30,000, the Garmin GPS Map 78S at Rs. 17,700 (effective pricing) which normally sells for around Rs. 24,000 online, and the Garmin Nuvi2567LM for Rs. 9,990 (effective pricing) that comes with free maps for the lifetime, and normally retails for above Rs. 15,000. The stock will be limited, and all these products come with manufacturer warranty. As always, Paytm's cashback is credited right after your order ships for all pre-paid orders, and 24 hours after delivery for all cash-on-delivery orders.
Link: Paytm
6. Extra discount on desktops at Snapdeal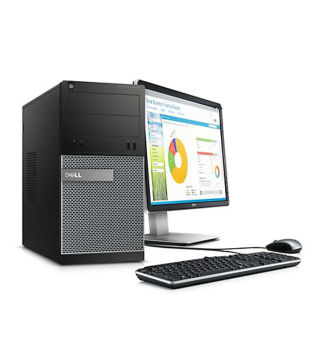 Snapdeal is offering an extra 20% discount on all desktops and all-in-ones above Rs. 20,000. That literally includes almost all desktops they have. The discount is only valid till this weekend, and on limited stocks. You don't need any coupon code to activate the discount, it will be applied automatically when you add a product to the cart. Some of the best picks from the sale are: Apple iMac 21.5-inch for Rs. 81,695 (MRP Rs. 92,900), Apple Mac Mini for Rs. 31,671 (MRP Rs. 36,900), HP all-in-one 20-inch for Rs. 28,672 (MRP Rs. 32,000). Almost all the sellers who have listed these desktops are highly rated, but always check the seller assigned to your PIN code while checking out.
Link: Snapdeal
7. Extra Rs. 1,500 off on external hard drives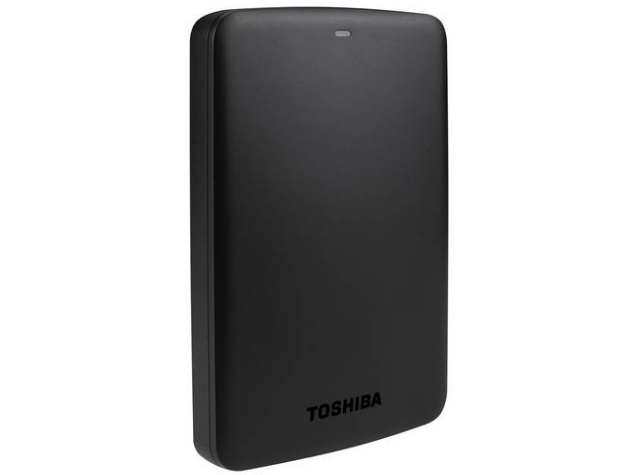 Paytm is offering a cashback of Rs. 1500 on almost all major external hard drives. The effective pricing of these hard drives comes out to be much cheaper than what most major online retailers are offering for the same products. You can buy the WD Elements 1TB USB 3.0 hard drive for as low as Rs. 3,041 (effective after cashback), and the Seagate Backup Plus slim external hard drive for Rs. 3,627 (effective after cashback). The offer is for a limited time only, and the cashback will be credited to a customer's Paytm wallet.
Link: Paytm
Harpreet is a technology enthusiast who is obsessed with hunting down great deals on online stores.
Affiliate links may be automatically generated - see our ethics statement for details.