The HTC One (M8) is an extension of its predecessor as far as industrial design is concerned, but it comes with some unique features not seen on any smartphone yet. Here are our favourites.
( Also see: HTC One (M8) with Snapdragon 801, duo rear camera launched )
1. Duo Camera
The highlight of the HTC One (M8) of course is dual rear camera setup with depth perception. While the main camera is the same 4-UltraPixel resolution as before, HTC is claiming improved performance. The second rear camera captures depth information, given the phone the ability to do things like refocussing images, background detection in a much better fashion.
( Also see: HTC One (M8) India launch in April; compatible with country's 4G LTE networks )
2. Extreme Power Savings Mode
HTC One (M8) comes with a 2600mAh battery. Include is a 'Extreme Power Saving Mode' that basically turns into a touchscreen feature phone, as users only have access to calls, messaging, calendar data and calculator app. There are no notifications, data connectivity, or access to any other apps.
( Also see: HTC One (M8) review: A worthy upgrade )
This 'extreme' mode is designed for situations when you expect to be away from a power source for long durations (say when you go camping) or when you are expecting an important call, only to realise you are on the road and almost out of battery. We can see this coming in handy, if it extends the battery life as advertised.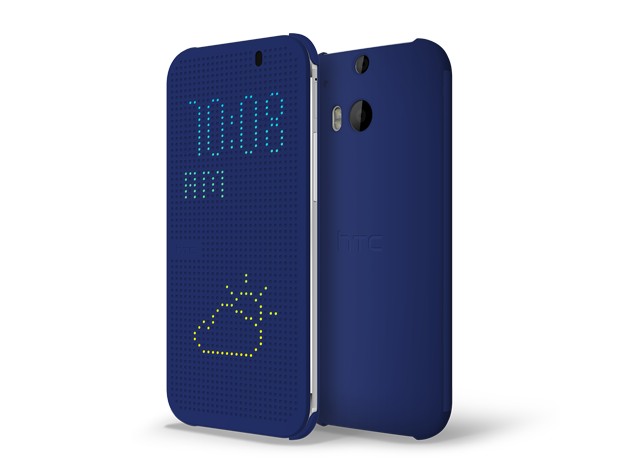 3. Dot Case
HTC also showed off a few interesting accessories, out of which the flip case with Dot View caught our eye. The case provides access to vital information like email notifications and weather updates by letting the phone's display be seen through the dot pattern of the case even when the cover is closed.
( Also see: HTC One (M8) price roundup )
Incoming call notifications will be displayed on the cover and you can even answer a call without flipping by simply swiping up on the surface of the cover. After seeing this in action, we were reminded of the iPad 2, when the smart cover seemed as cool as the product itself.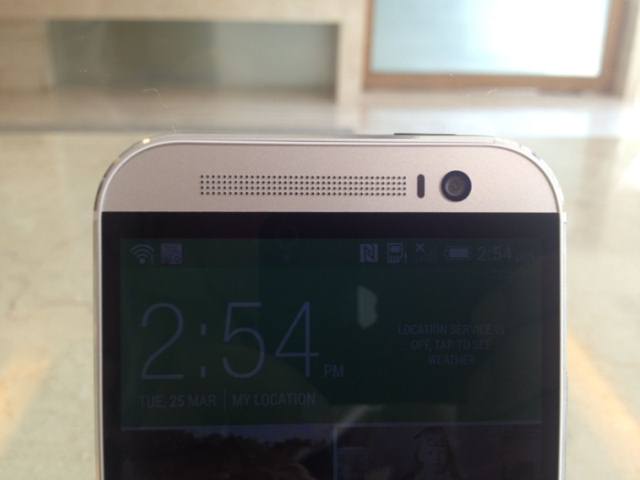 The HTC One (M8) in pictures