Nearly everyone who uses computers will have accidentally marked a file hidden and lost it. Sometimes, other users or the apps on your device may have hidden files on your device, leaving you lost. If you can't find these files, read this guide, in which we explain how to find these hidden files on three platforms - Windows (including Windows XP, Windows 7 and Windows 8), Mac, and Android devices.
Windows XP
If you are using Windows XP, you will need to open Windows Explorer to view hidden files.
1) Press Windows + E. For the uninitiated, the Windows key looks like four squares, and is usually located near the alt key on the keyboard.
2) Now click on the Tools menu at the top and select Folder Options.
3) This will open a pop-up window. Click on the View tab at the top. You'll see a lot of options under Advanced settings in this tab.
4) Under Advanced settings, select the Show hidden files and folders option and click OK at the bottom of the pop-up window.
Windows 7
Showing hidden files on Windows 7 is even simpler:
1) Click the start button and open Control Panel.
2) Select Appearance and Personalization from the options you see.
3) Then, under Folder Options, select Show hidden files and folders.
4) In the pop-up Window, select Show hidden files and folders and click OK.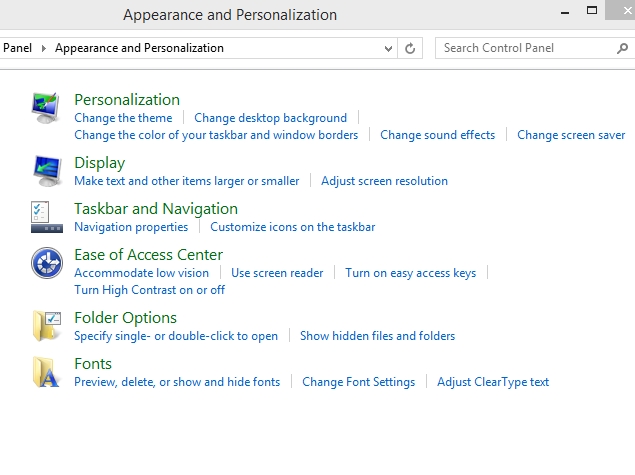 Windows 8
The above method works for Windows 8 as well. But there's also a simpler method, with just two steps.
1) Press Windows + E to open Windows Explorer, and then click the View tab of the toolbar.
2) Select the Hidden items option, which is above the address bar, in the area labelled Show/hide. Uncheck the same option to hide those files.
OS X
Viewing hidden filed on a Mac is not as simple as on Windows or Android. The fastest method involves opening the Terminal and typing a command. Follow these steps and you'll be able to view hidden files quickly.
1) Open Terminal. If you don't know where it is, you can hit the search button on the top-right and type Terminal or find it via LaunchPad. If you prefer going via Finder, Terminal is usually found it in /Applications/Utilities .
2) Paste this exact command in to the Terminal: defaults write com.apple.finder AppleShowAllFiles TRUE
3) Hit the enter key. Now key in this command: killall Finder and hit Enter again or go to Apple menu (top left) -> Force Quit... -> select Finder and click Relaunch
4) Now you should be able to see hidden files on your Mac. To hide these files again, use this exact command in the terminal: defaults write com.apple.finder AppleShowAllFiles FALSE
Android
In Android, there's no option in the Settings app to show or hide files. But you can install file manager apps to view hidden files. Astro File Manager is one such app that works very well. Here's how you can use it to view hidden files.
1). Open the Astro File Manager app. The first tab Locations will show your phone's internal storage and any memory cards you use for storage. Astro File Manager shows internal storage as sdcard0. Tap that icon.
2). Now hit the icon with three dots on the top-right and tap View Settings.
3). Scroll down and check Show hidden files. Whenever you want to hide these files again, just uncheck the same option.