Anyone who has ever unboxed an iPhone, inserted a SIM and tried to use it for the first time would have come across the step where the phone contacts Apple's server for activation. While there's no indication about what data is being exchanged with the server, it's quite evident to everyone that some details about the phone are being sent to Apple.
What happens when you first put a SIM in another phone - an Android smartphone for example, or even a feature phone - is not as clear. While an Android smartphone typically needs to contact Google's servers to setup up certain services such as mail and Play Store, there is nothing to suggest that something might be happening behind the scenes without users' knowledge.
Yet there's at least one part of the process that has no on-screen indications, and few, if anyone, outside the industry would be familiar with it.
Phones sold in India by certain manufactures are programmed to send out a SMS to a virtual number whenever a new SIM is inserted. The message contains the IMEI number of the handset - which uniquely identifies that device - as well as other details associated with the SIM, including the phone number.
This means that manufacturers can get an exact picture of how many phones were activated by end users on a given day - a really powerful statistic to have, as manufacturers would otherwise have no idea what happens to a device once it's been shipped to the distributor.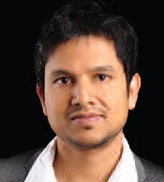 Unicel Technologies, a Bangalore-based firm that specialises in providing integrated cloud communications solutions across SMS, voice, email and USSD, provides consultancy services to India's biggest handset manufacturers. NDTV Gadgets asked Founder and Managing Director, Vinay Agrrawal, the motivation of the companies behind implementing this 'tracker'.
"With IMEI, [the companies] get to know what models are selling," says Agrrawal. Since the companies also have access to the mobile number, figuring out the region the phone was sold in is trivial. "This is the best source of information [for manufacturers]... it helps them decide which model to push in which market - whether dual-SIMs are being sold, or single-SIMs... you can take out tons of information out of it."
In other words, manufacturers can find out which smartphones are 'fast moving' and which lie collecting dust at retail shops, by comparing the activation reports against stock sent to distributors.
Industry insiders say this is a pretty widespread practice, not restricted to just a few brands or a few models. These automated messages are sent from cheap feature phones, entry-level smartphones, and the flagships of the biggest brands, to give the company a clear picture of what the market wants. This is a little worrying from a privacy standpoint though, since the information shared includes personally identifiable data, such as your phone number.
What other information are the manufacturers collecting - are location details like the cell id also included in these text messages? And how often are these messages sent out? Agrrawal insists that nothing other than the IMEI and the phone number are collected, and adds that the messages are sent only when you insert a new SIM, or when you change a SIM - there's no 'periodic' phoning home, say, every 6 months if you don't change your SIM.
While that may put some fears to ease, it makes you wonder - what else is your phone doing behind your back?