This week we bring you the best deals from Flipkart's The Freedom Day and eBay's Aazadi Rocks special Independence Day sales. Get the lowest prices on smartphones, smart 4K LED TVs, and more.
Before we get to the deals, here are some tips to make the best of the Flipkart Freedom Day and eBay Aazadi deals:
Flipkart's Freedom Day sale is limited to its mobile apps only. This means the discounted prices will be visible only on its mobile apps and not on the desktop.
Make sure you compare prices at eBay before you buy a smartphone or a TV this weekend. eBay's sellers are closely matching prices with Flipkart.
You'll get an additional 10 percent discount if you use an SBI card to pay on the Flipkart app. The minimum transaction must be worth Rs. 7,500 and the maximum discount offered per card is Rs. 2,000.
1. Apple iPhone 6 16GB Space Grey
eBay has the iPhone 6 16GB for as low as Rs. 42,949 this week. The stocks are limited so it's likely to stay at this price only till the weekend. The seller on eBay is a certified PowerSeller who promises a genuine Apple India unit so you don't need to worry about it. This is one of the lowest prices we've seen the iPhone 6 fall down to this year. The iPhone 6 features a 4.7-inch Retina Display, and is powered by Apple's A8 processor. It comes with an 8MP primary camera and a 1.2MP front-facing camera. It features Apple's all-new design and runs iOS 8 out of the box. You'll be able to upgrade it to iOS 9 when it launches for the general public later this year.
In case you're interested in an exchange offer, you could get up to Rs. 15,000 off on your old smartphone at Flipkart. That can bring down the effective price of the iPhone 6 16GB to as low as Rs. 29,499. The exchange process is quite simple, all you have to do is enter your old phone's details while buying the iPhone 6 and you'll get an instant discount. The old device will be picked up from your place.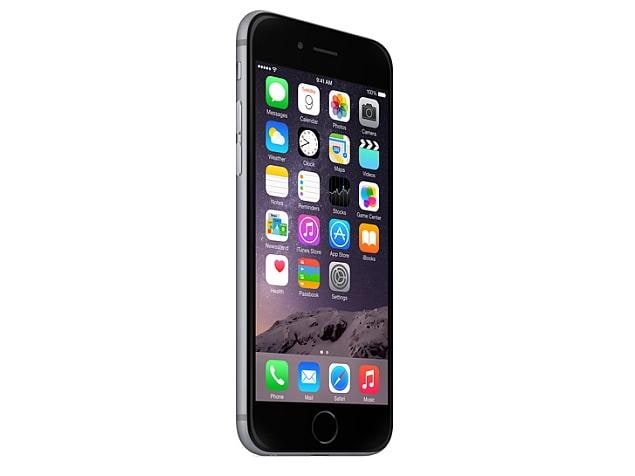 Price: Rs. 42,949 (MRP Rs. 56,000)
Link: eBay
2. Nexus 6 32GB
The Nexus 6 32GB is down to Rs. 29,999 (regular Rs. 34,999) on Flipkart's Freedom Day Sale. Flipkart is also running an exchange offer where you can get up to Rs. 15,000 for your old smartphone, further bringing down the price of the Nexus 6 32GB to Rs. 19,999. The smartphone features a massive 5.94-inch QHD AMOLED display, powered by a 2.7GHz processor, and runs Android 5.0 out of the box. There's a 13MP primary camera at the back and a 3220mAh battery to power the smartphone. At this price tag, the Nexus 6 is a great choice if you are in the market for a big-screen phone.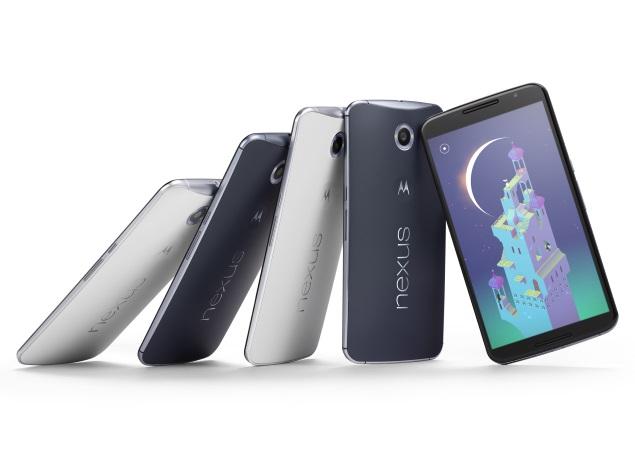 Price: Rs. 29,999 (regular Rs. 34,999)
Link: Flipkart
3. HTC One M9+ 32GB
Talking about big-screen phones, the HTC One M9+ is available at a discounted price of Rs. 35,611 (MRP Rs. 53,900) on eBay's aazadi rocks independence day sale. The seller has a good rating and eBay's PowerSeller certification. You are assured complete 1-year manufacturer warranty on the purchase. Both gold and silver color variants are available. The HT One M9+ comes with a 5.2-inch display, and is powered by a 2.2GHz octa-core processor, supported by 3GB of RAM. It comes with a 20MP primary camera and a 2.1MP front-facing camera.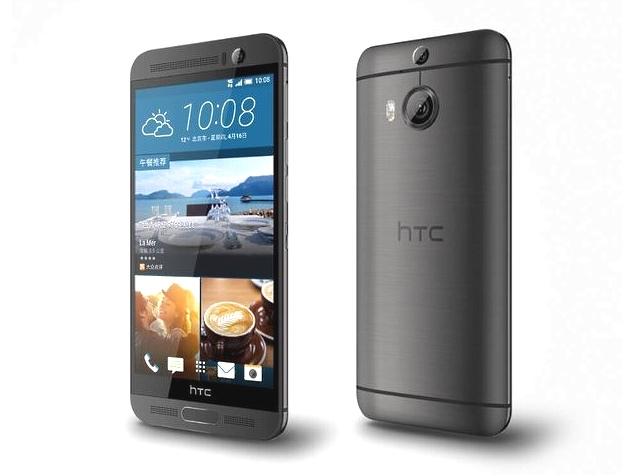 Price: Rs. 35,611 (MRP Rs. 53,900)
Link: eBay
4. OnePlus One 16GB and 64GB
There's flat Rs. 1,000 off on the [OnePlus One] 64GB and 16GB variants on the Flipkart app. If you've been waiting for that one final push to get one, now is your chance. However, Amazon is currently selling the 16GB variant at its lowest price ever, Rs. 16,998. The OnePlus One features a 13MP primary camera with dual LED flash. It includes a 5.5-inch full HD display, and is powered by a 2.5GHz Qualcomm Snapdragon 801 quad-core processor, supported by 3GB of RAM. In case you don't want to wait for the OnePlus Two to hit the market, the 16GB variant makes a decent buy at this price.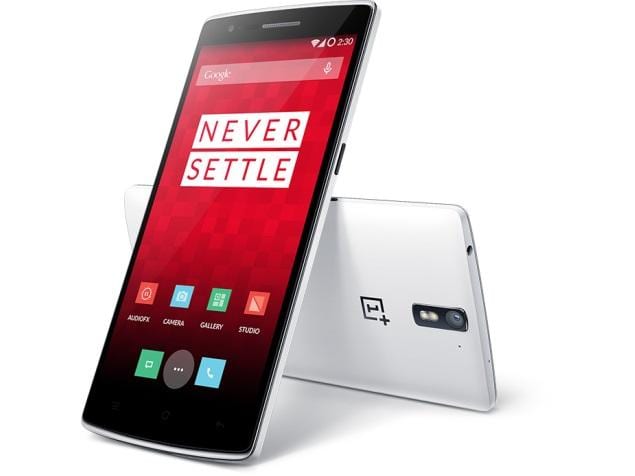 Price: 64GB - Rs. 20,998 (MRP Rs. 21,998)
16GB - Rs. 16,998 (MRP Rs. 18,998)
Links: 64GB Flipkart
16GB Amazon
5. Micromax 42-inch 4K LED TV
A budget 4K Smart TV couldn't come with a sweeter price tag. The Micromax 42-inch Ultra HD Smart TV is now down to Rs. 35,990. You could get Rs. 2,000 off the discounted price if you pay using an SBI Bank card and another Rs. 2500 off by exchanging your old TV. The TV comes with three HDMI ports and three USB ports. There's built-in WiFi to enable you to access content on the internet. The TV runs Android which lets you install apps and browse the internet directly on the big screen. For a price like this, the Micromax 42-inch 4K LED TV is a pretty good buy.
Price: Rs. 35,990 (MRP Rs. 69,990)
Link: Flipkart
6. Moto G (3rd Gen)
The latest Moto G smartphone is feature-packed and comes in an attractive price. Flipkart has further lowered the price down by Rs. 1,000 as a part of its Freedom Sale. You can now buy a brand new Moto G (3rd Gen) for Rs. 11,999 on the Flipkart app. There's an exchange offer where you can get up to Rs. 5,000 off by swapping your old mobile phone for a new Moto G. The third generation Moto G supports 4G LTE bands in India, has been certified IPX7 for water resistance, comes with a 13MP primary camera and includes a 2470mAh battery to run the smartphone. It features a 5-inch 720p display and runs Android 5.1.1 out of the box.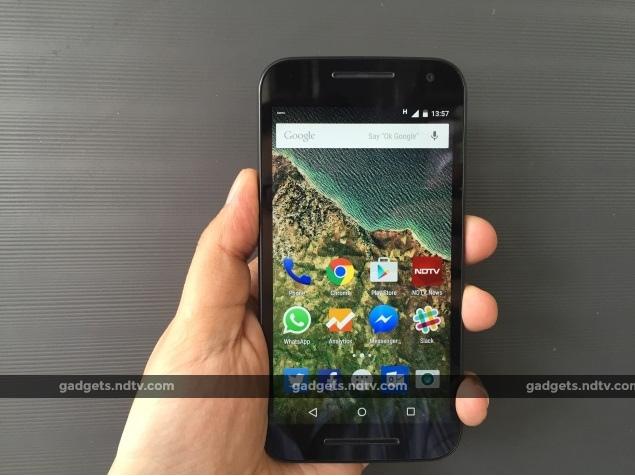 Price: Rs. 11,999 (MRP Rs. 12,999)
Link: Flipkart
Affiliate links may be automatically generated - see our ethics statement for details.