There are literally thousands of options for someone that wants a new smartphone - that is, unless you want a small smartphone. If you want a smartphone with a display under 5-inches (the new definition of small), you'll suddenly find yourself sorting through just a few decent options, and a few other phones that even the companies making them don't seem to care about.
According to our count, approximately 350 phones have launched so far this year, and out of these, around 90 had a display size of under 5-inches. This includes a few phones such as the Ringing Bells Freedom 251 that are either hard to buy or out of stock, and also some that never launched in India. However, a vast majority of these smartphones are underwhelming, unremarkable smartphones that we can't really recommend.
Why are so few good small-screen phones available in the market? Micromax's Chief Marketing Officer Shubhajit Sen says that faster Internet speeds coupled with availability of content is responsible.
"In India alone, 70 percent of smartphone users stream video on their phones," Sen tells Gadgets 360 via email."Availability of content in English and regional languages is also leading to higher audio-video consumption which is a delightful experience on large-screen phones. Mobile brands are clearly capitalising on this opportunity and are targeting the youth who are avid users of these services."
Micromax jumped on to the large-screen phone trend well over two years ago, and it's hard to find a small-screen smartphone made by the company. But quite a few people want a good phone that's also comfortable to use with one hand, and is comfortable to carry around. Actually finding a phone like that was a little challenging though.
We asked Gadgets 360 readers and followers on Facebook and Twitter about their preferred screen size. Nearly 27 percent of 2,336 respondents said they prefer phones with a display smaller than 5-inches.
Rishi Seth, the Delhi-based founder and CEO of PR and marketing firm Evoc, told Gadgets 360 that his ideal screen size is between 4.3- and 4.7-inches. "If the screen is too small it becomes hard to watch movies and if it is too big, it becomes hard to type with one hand," he says. He also feels that it's much easier to hold the phone in one hand and click pictures as well if it's under 5-inches in size. He's not the only one who wants phones with a small screen either. Gadgets 360 readers such as Umesh share Seth's opinion. Hyderabad-based Umesh told us via Facebook that he prefers a display size under 5-inches as smaller phones weigh less and fit easily in his palm. Harshal Patil, a student from Palghar (near Mumbai), explained his preference saying smaller phones are easier to carry in trouser pockets and weigh less.
One in every four people reading wants a small-sized smartphone. But what are the best options in the market?
We started this process by looking at the phones we've reviewed and found only a few good affordable smartphones that had screens under 5-inches. The Yu Yunique was launched in 2015, but is still available online at under Rs. 6,000. It has a 4.7-inch screen, and in our (review) we noted that the display is really good for the price. Although the camera and battery life could have been better, we were pleased with the smartphone overall (for the time, a lot has changed in the overall market since, though maybe not in the small smartphone space).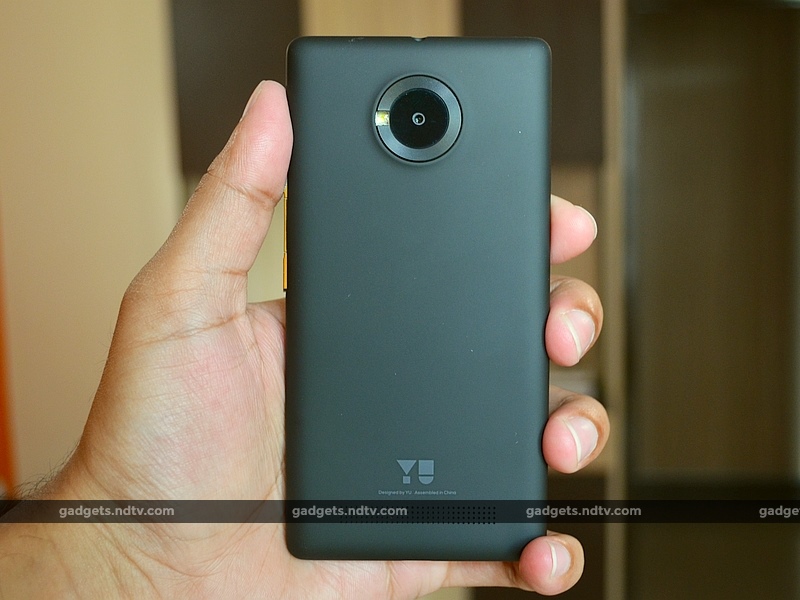 At 4.5-inches, the screen size of the InFocus Bingo 21 is smaller than that of the Yu Yunique. In our review we said its battery life is pretty good, but other than that the smartphone isn't great. It's cheaper cousin, the InFocus Bingo 10 (Review) fared even worse in our review, so we can't recommend that.
The Panasonic Eluga Arc is an option if you want a phone that easily fits in your hand. We rated it 6 on 10, just like the InFocus Bingo 21. We're not really sold on this phone though, since the Eluga Arc costs over Rs. 10,000, which makes it an expensive proposition for what it offers, and how it performs.
That is where the list of small-screen Android phones reviewed by us that are available in the market ends, though obviously there are a lot of phones out there that we haven't reviewed yet. We've also used theSony Xperia Z5 Compact but it's no longer available in India.
The Asus Zenfone Go, Samsung Galaxy J1 2016, Gionee Pioneer P5L 2016 and Samsung Galaxy A3 (2016) all look decent on paper, though we haven't had the chance to review them so far.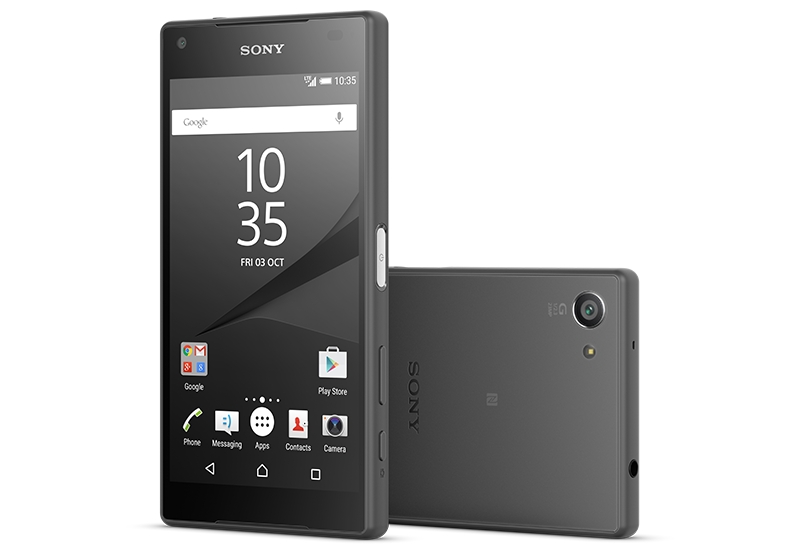 Atul Jain, COO, Smart Electronics Business, LeEco India, says in an email to Gadgets 360, "Though the demand for larger screens is increasing, there are still the loyalists who prefer having a smaller more pocket friendly phone. But the fact remains that the preference for larger screens between 5.5-inches to 5.7-inches is growing exponentially."
That's bad news for people looking for a good phone that isn't oversized. Keshav Bansal, Director, Intex Technologies, explained why, via an email. "For someone who prefers a phone small enough to use with one hand, the trend towards giant phones designed to be used in both is mildly upsetting. There is a sizable consumer section that still demands less than 5-inch handsets," Bansal told Gadgets 360. "You can certainly find smaller phones at the moment... But these phones tend to be on the budget side of things, considered a 'step down' from flagship models, with prices to match."
Part of the reason for this is that there is a definite trend towards thinner phones - and this means that the only way to get a larger battery in place is to make the phone taller and wider. Budget phones with lower resolution screens and less powerful processors will also use less battery power, so you can keep the overall size of the phone manageable.
Intex's Keshav Bansal says, "The size of the mobile screen is not dependent on the battery size but the battery size is dependent on the screen size." He means that the size of the battery is influenced by the size of the components in the smartphone. The smaller the other components, the more the space for a battery. "Because of the technological advancements, the screen size is getting bigger which allows more space for the big battery which in turn gives the benefit of extended power support," Bansal adds.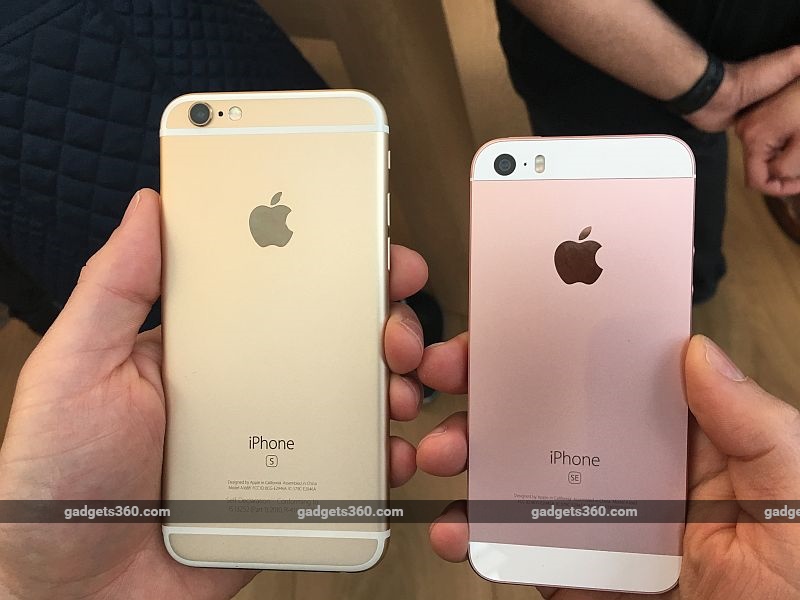 There's still one exception to this trend though, if you're looking for a phone that has a smaller screen without too many compromises. Apple still has a number of offerings that are smaller than 5-inches in size. The iPhone 5s (Review) is available at around Rs. 20,000 (and sometimes even cheaper) and is still a pretty decent option if you really want a small phone and there is no way you can extend your budget. This phone will most probably be discontinued in September 2016 after Apple launches the next iPhone. For basic use, it's great, the camera is quite good, and most new games still run on it without any performance issues, even after years of use (Review).
The iPhone SE (Review) is the best small-screen smartphone, period. We weren't too impressed with its front camera, and the fact that it still ships with 16GB storage, but everything else about the phone is good, if you are comfortable spending that kind of money.
It's easy to forget that the displays on the iPhone 6 (Review) and iPhone 6s (Review) are smaller than 5-inches, which means they technically make it to our shortlist, though the overall size of the phones makes them comparable to Android smartphones with bigger displays. The iPhone 6 may not have the performance of the 6s, but it's good enough for most people. If you want a little bit more screen estate than the iPhone SE has, then the 6s is the best option in the market. A month ahead of the launch of the next iPhone, buying the iPhone 6s right now may not make a lot of sense, unless you get one of those crazy online discounts.
Which is your favourite small-screen smartphone? Let us know via the comments.