The last day of CES is always a bit of mixed bag. Many of the attendees are already at the airport, heading back home to be with their families in time for the weekend. So, while some key personnel may be missing at certain booths, the sea of humanity that was on the floor during the week has now turned into a giant lake, providing you much needed breathing room to check things out at your own pace.
It's also the last chance to experience things you may heard others talk about, but not been able to see yourself because there's limited time and despite multiple submissions, the powers to be keep rejecting your application that'll let you be at two places at once. Here's our final diary of the day from CES 2015 in Las Vegas.
Self-driving cars
While Google's self-driving cars are widely known, the major players in the auto sector have made plenty of progress as well. Mercedes and Audi, amongst others, used the floors at CES 2015 to provide updates on their autonomous driving efforts.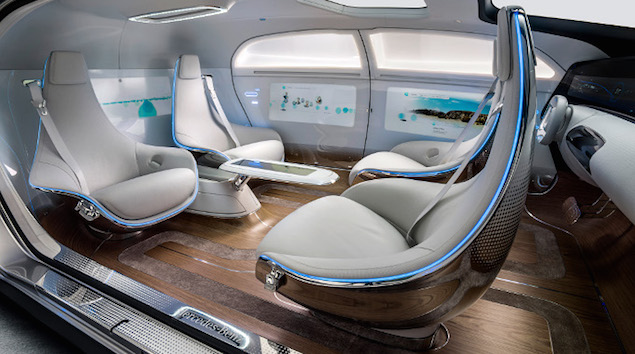 Mercedes showed off the F 015 Luxury in Motion concept car that'll drive itself and has interiors which will remind you of a plane, rather than a traditional car. Though plenty of regulatory and technological hurdles remain, this is one area worth closely watching in the near future.
( Also see: CES 2015 Day 3 Highlights: 8K TVs, VR Gaming Treadmill, and a Texan Surprise )
The 'Super Phone'
Saygus V2 has generated plenty of buzz at CES as the phone with 320GB internal storage, and while that headline is slightly misleading (more on that later), there's a lot more to the phone.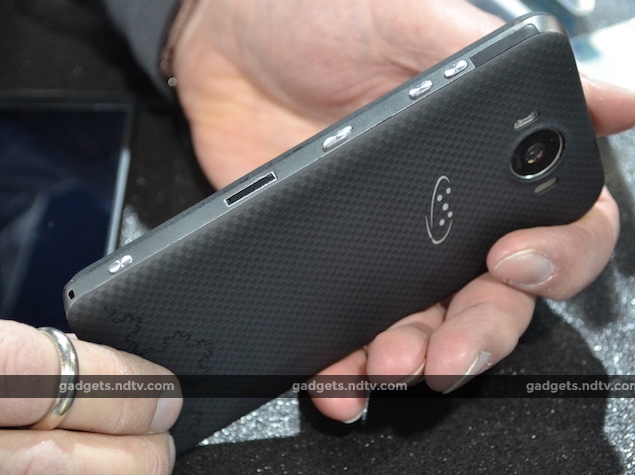 Saygus, the Salt Lake City-based company behind the V2 (pronounced V-Squared), says the idea is to build a "super phone" with no compromises. So, the Saygus V2 comes with a 5-inch full-HD display, 21-megapixel rear & 13-megapixel front cameras (both with optical image stabilisation), 3GB RAM, 2.5GHz Qualcomm Snapdragon 810 chipset, wireless charging, noise cancellation, fingerprint scanner, sound tech from Harman Kardon, and a lot more.
The phone comes with 64GB internal storage, and two microSDXC slots with maximum capacity of 128GB each - not the same thing as having 320GB built-in storage as the headlines have may misled you into believing, but a pretty sweet thing nonetheless.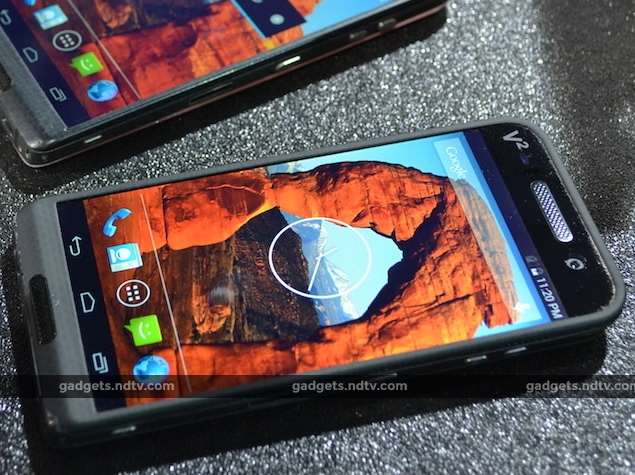 At CES, the company was showcasing engineering prototypes of the device that is scheduled to begin shipping early 2015. Pre-orders will begin later this month (price not confirmed yet). For now, the company plans to sell the device directly via its website.
( Also see: CES 2015 Day 2 Highlights: Cut Roaming Costs, Video Chat With Your Dog, and the 3 Big Trends )
Where there's wind, there's a way
Windblocker is one of those products that, on hindsight, is so simple and practical it makes you go - "why didn't I think of this first!" It is a simple clip with foam that can be attached to your smartphone or tablet right above the mic. This is the same 'high tech' technology that microphones used by field reporters have used for years to filter out wind noise from their broadcasts.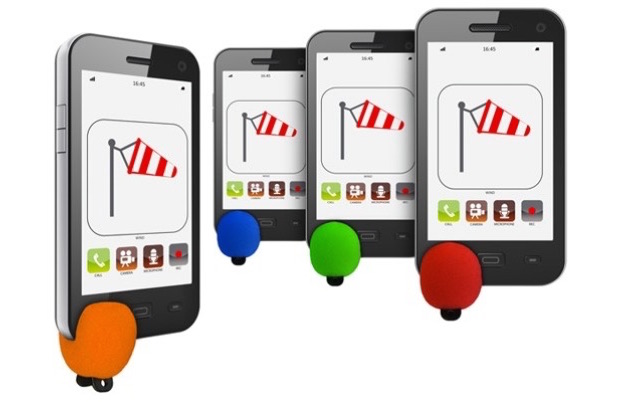 The Windblocker costs around $5 (approximately Rs. 325) and it comes with a chain so you are more likely to have it with you when it's really needed. We got a sample unit from the manufacturer and will report about its effectiveness when we've had the chance to test it out; but in theory, it's a great pick for anyone who's experienced the frustration of hearing nothing but wind (ahem) on a video recorded outdoors.
( Also see: CES 2015 Day 1 Highlights: Wireless Charging, Veteran Camera Brands, and a Surprising Star )
Find of the day - the future USB connector
They are real and they are spectacular. We are talking of course about Type-C USB connectors that, if everything goes as planned, will start showing up on devices later this year. If you've tried connecting a USB cable to the back of a desktop, you know it can be a frustrating experience trying to figure out which way it goes in. Even if you are just connecting a cable to the charger, you invariably get it wrong the first time before flipping it over. No more.
USB Type-C connectors will replace the 'big' USB ports found on your computers and chargers. It's smaller, and perhaps more importantly, there's no 'wrong' way to plug it in - mankind is expected to report a gazillion man hours in annual savings with just this move. We managed to spot the connectors at one of the booths, and clicked a few pictures for your viewing pleasure.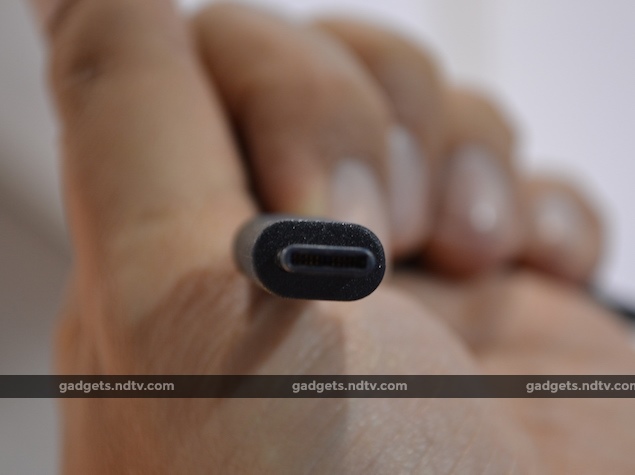 As you can see, the new Type-C connectors are the same size as the Micro-USB ports found in your phones and tablets right now, so they will eventually find their way to mobile devices as well. While there will be a brief transition period where you will have to deal with 'yet another port' and all the mobile charging cables you have right now will not work with your shiny new phone, eventually, all devices - including desktops, laptops, phones, tablets, chargers, cameras, and others - will have this connector. So not only will you be able to plug in the cable into a device in any direction, the cable itself will be reversible, since the devices at both ends will use the same port - well, that's the dream anyway.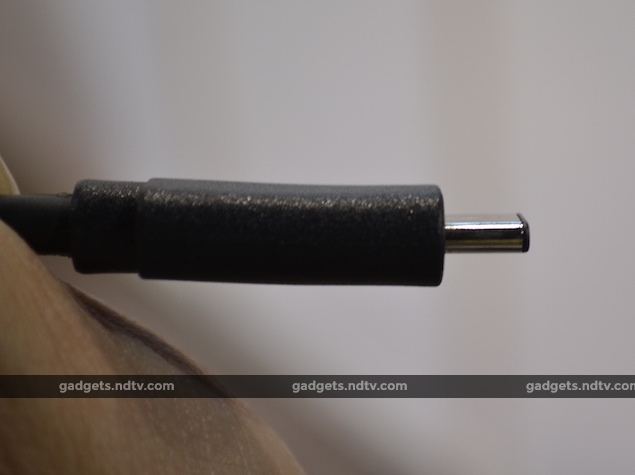 Now if someone could convince Apple to ditch the Lightning port, we could all share USB cables. Let's push for world peace next?