For Micromax, along with most brands selling smartphones in India, the last twelve months have been a period of tremendous change. Its position changed from being the scrappy underdog selling phones with high-end specifications at half the cost of the established brands, to being the dominant brand itself, seeing phones from Motorola, Xiaomi, and Asus with the same hardware at much lower prices.
Now, as the company rolls out its range of 4G handsets (subsidiary Yu already has two 4G smartphones) - starting with the Micromax Canvas Knight 2, launched on Friday at Rs. 16,299 - it is trying to focus on design, build quality, and customer care and service. Interestingly, these are the same intangibles that incumbents like Samsung and Nokia used to talk about when conversation turned to upstarts like Micromax back in the day.
The newly launched Canvas Knight 2 - a dual-SIM 4G-enabled phone powered by a Qualcomm Snapdragon 615 chip with a 1.5GHz octa-core CPU, with 2GB RAM, a 5-inch full-HD Amoled screen, and comes with a 13-megapixel rear camera - supports the LTE bands available in India, and when we met, Taneja showed us the phone connected to Airtel's 4G network in Gurgaon. The phone also comes with a bundled 4G SIM by Airtel.
Micromax plans to introduce 4G capable handsets across its entire spectrum of devices over the course of the next six months.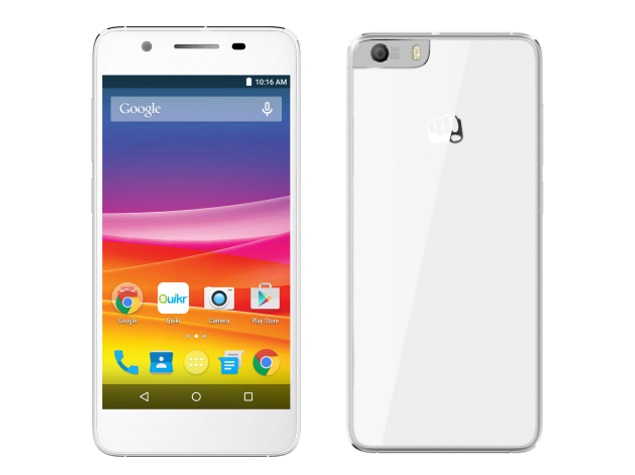 "We're starting with our flagship, but as you know, we have a number of sub-brands like the Doodle, Fire, and Unite lines," says Taneja, "and by the festive season, or by the end of the year anyway, we're going to have a full range of 4G handsets."
"Based on the example we've seen in China, we're expecting quick adoption of 4G," he adds, saying, "it might not be as quick as China but we expect it to go a lot faster than 3G adoption did."
One of the reasons for this is price - not only was using 3G an expensive proposition, but when networks first rolled out 3G, phones supporting it were also costlier. Taneja agrees with us, but says that the trends are moving differently now.
"The market as a whole is trending prices downwards," he says. "Take the [Micromax Canvas] Knight for example; we launched the first phone at Rs. 19,999. This new phone is 16,299, and we can expect the new 4G phones to all be around 15 to 20 percent cheaper than the comparable models from last year."
This is partly because of China, says Taneja. "The demand for 4G phones in China is very high, and that scale has helped push down the prices for 4G components," he explains. "We're actually at the right place at the right time, to take advantage of this wave, earlier we hadn't been pushing on 4G because the network wasn't in place and we didn't want to just add cost to our devices, and now we're able to offer people great value for money."
A changed market
We asked Taneja how much demand he expects for the new phone, and how many units Micromax is going to be bringing in, but he says that the company does not issue forward looking statements. However, he added that the first Canvas Knight was a big hit in the market, and one of Micromax's best-selling models over Rs. 10,000.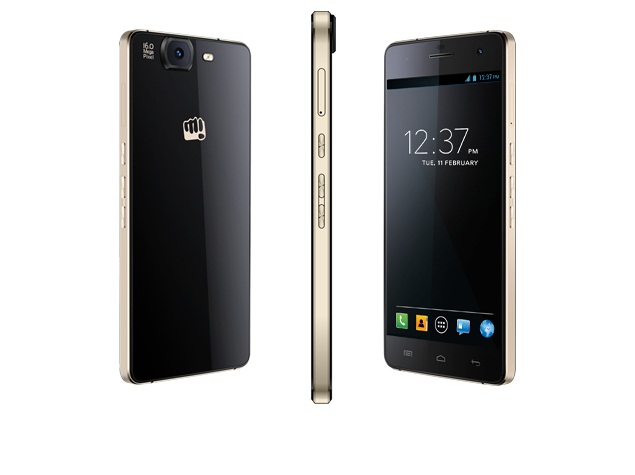 Of course, a lot has changed since the launch of the Canvas Knight, more than a year ago. Barely two months later, the Moto E launched in India, followed by the Xiaomi Mi 3 launch. If Micromax was offering a phone with the same specifications as Samsung's flagships but at half the price, then Motorola and Xiaomi returned the favour by halving the price again.
(Also see: 2014 - The Year of the Great Smartphone Price Wars)
In such a changed market, is there any point to flagships, whether at Rs. 50,000, or Rs. 20,000?
Taneja speaks about the value of design, and how people want to buy a good brand they can trust. It's a familiar tune that all the bigger brands have sung at one point or the other, and it's interesting to see Micromax join the chorus, particularly given that its own Yu brand (sold exclusively through Amazon) competes directly with brands like Xiaomi on price.
Taneja, who was working as Samsung's Country Head for Mobile from 2013 (when Micromax aggressively attacked Samsung on price), before he joined Micromax in 2014 now tells us that the market has moved beyond specifications. "There are a lot of online buyers who are in that mode, who will only look at the specifications of the phone," he says, "but the design and the look and feel is also very important. Today, the phone is probably the most personal device you have, and so design has become more important than ever."
"In fact, if you look at the [Micromax Canvas] Nitro 2," he adds by way of example, "if you only look at the specs then you'll find other phones that are up to 30 percent cheaper. But it's selling fantastically well, because of the design."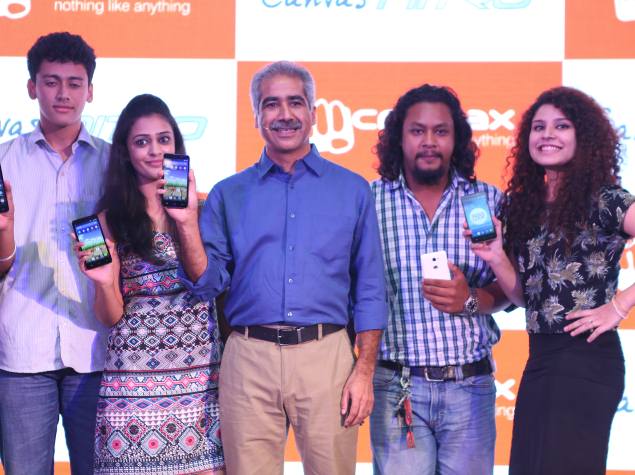 A natural evolution?
How does Taneja reconcile this with the Micromax of two years ago, or even - some would say - last year? "It's just a natural evolution of the company," says Taneja. "Just selling specifications will only get you that far, and no more, especially when you go beyond the mass portfolio."
Taneja says that this is a change that started more than a year ago, and that the process has been taking place steadily as the brand developed. Today, he says, there is a strong preference for the brand, and many buyers who are willing to pay a small premium for Micromax products.
"That's why initially we invested in our ODMs," says Taneja, adding, "and now we have our own industrial design and mechanical design teams in China, and a software team in Bangalore."
"Our software team will work on the user interface and help to customise it for the users," he adds. "Because when you are buying a phone, it's about the experience, and not just the specifications. Most people don't know what resolution the camera on an iPhone is, but it's the experience that shows, not the hardware. Hardware is easy to replicate, but you can truly differentiate yourself with the software experience."
Service for a new kind of customer
The other big differentiator that will help Micromax, Taneja tells us, is customer care. He says that Micromax is going to launch a new 4G phone every month, and sometimes even two a month, until it has an entire spectrum of devices connected to 4G in India, starting with the Canvas Knight 2, but going all the way down to phones for Rs 8,000 to Rs. 10,000, and possibly even lower.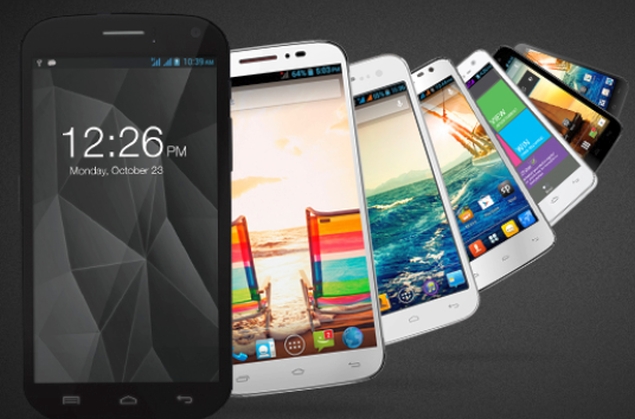 The Canvas Knight 2 though is at the top of this list, and the most expensive of the new handsets on Micromax's roadmap. That's why Taneja says that Micromax will also be rolling out a new service program, where if your Canvas Knight 2 is not working properly, you could just go to the company's website and get the handset replaced.
Poor service has long been a charge levelled against Micromax by customers, but Taneja assures us that it's something that the company has been working on very seriously. Part of the problem, he says, is the immense volume of handsets that Micromax has sold, adding, "sometimes the customer is not savvy, and hasn't done a simple software update, or doesn't know how to change some settings, but this also takes up time for the service team."
He says that there has been a lot of improvement in the last one year. "If you compare our figures with 12 months ago - I can't give you the actual figures, but I can give you some comparisons - we have the field failure rate down by 60 percent, which is a huge improvement. And we have an internal measure for outstanding issues over 21 days old, that is, whatever your problem is, we will try and fix it before 21 days, and that has gone down by a factor of five."
"Does that mean that there are no more issues?" he asks. "Of course not," he says, answering his own question. "There are going to be times when we have to bring a phone in to fix it, and that might take time, and there is always going to be room for improvement. But we're constantly working on it, and for the Canvas Knight 2, we know that the customer will be more worried because it's an expensive phone, so our goal, internally, is to bring the time down to a maximum of 15 days."
Whether these changes will be enough to help Micromax reinvent its image in a market that has change significantly between the Canvas Knight and the Canvas Knight 2 is the real question, and Taneja is clearly confident. The next few months will prove whether he's right.