Asus took the wraps off its new ZenFone smartphone series at an event in New Delhi and the
aggressive pricing
of the
ZenFone 4
,
ZenFone 5
and
ZenFone 6
is already creating a buzz in the Indian market.
For handset vendors, aggressive pricing is one aspect of strategy to tackle the fierce competition in a market such as India and it seems Asus knows the art very well.
(Also see: Asus ZenFone 5 First Impressions)
The newly launched ZenFone 5 can be compared to the popular Motorola Moto G smartphone that was unveiled in India earlier this year. Starting with price, the ZenFone 5 (8GB) was launched at Rs. 9,999, which is more pocket friendly option than the Moto G (8GB) at Rs. 12,499. For many tech pundits, the comparison might be over at this point, but the comparison of features and specifications is certainly worth looking at.
We've had a chance to test both phones (Moto G Review, Asus ZenFone 5: First Impressions), and this comparison will be more than a look at just the specifications.
The Asus ZenFone 5, as the name suggests, features a 5-inch IPS HD (720x1280 pixels) display with Corning Gorilla Glass 3 protection and offers a pixel density of 294ppi. The Moto G, on the other hand, comes with a 4.5-inch IPS HD (720x1280 pixel) display also with Gorilla Glass 3 protection, and a pixel density of 329ppi. So while the Moto G's display can be considered sharper, the ZenFone 5 could be more advantageous to those that consumer video content or otherwise require larger visual real estate. In other aspects, like colour reproduction, brightness and contrast, both displays are quite similar.
(Also see: Asus Zenfone 5 vs. Motorola Moto G)
The ZenFone 5 is backed by a dual-core 1.6GHz Intel Atom Z2560 processor with Intel's Hyper-Threading technology (implying 4 threads), while the Moto G is powered by a 1.2GHz quad-core Qualcomm Snapdragon 400 processor. In terms of memory, the ZenFone 5 comes with twice the RAM (2GB) than the Moto G (1GB), and in our testing, this was the key to slightly better multitasking and overall performance.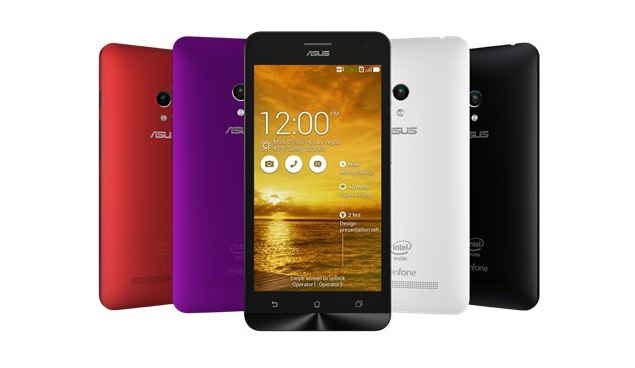 Some of the common features between the ZenFone 5 and Moto G include dual-SIM (GSM+GSM) functionality, Micro-SIM card slots, and 8GB of inbuilt storage. However, the Moto G comes with non-expandable storage; on the other hand, the ZenFone 5 supports expandable storage up to 64GB (via microSD card).
In camera department, the ZenFone 5 with its 8-megapixel rear and 2-megapixel front camera in our testing easily trumps the Moto G, which sports 5-megapixel rear camera and a 1.3-megapixel front-facing camera. Finally, Moto G's battery capacity (2070mAh) is almost comparable to the ZenFone 5 (2110mAh).
As far as hardware specifications are concerned, the ZenFone 5 with its larger memory, larger display, higher resolution camera, and expandable storage, has the upper hand against the Moto G.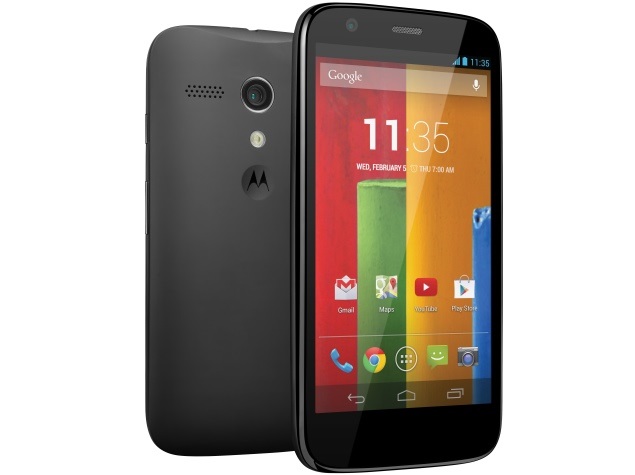 When we talk in terms of software, the Moto G easily flips the table as it runs the most recent Android version - 4.4.4 KitKat, which was rolled out recently; compared to the Android 4.3 with ZenUI on the ZenFone 5. Adding to Asus' woes, Motorola has also hinted that the Moto G might get the Android L update in near future.
While we would not make a recommendation for (or against) the newly launched Asus ZenFone 5 before we have had the chance to run it through our complete review process, there's no doubt the phone is a game changer for the budget segment, and that Motorola has some serious competition from Taiwan.