Apple at its WWDC 2016 keynote address had several major software announcements to make, from iOS 10 to macOS Sierra, watchOS 3 and Siri's expansion. Read on to see the major announcements from the Cupertino giant at its annual developers' conference.
The company at its keynote address finally revealed that OS X was being re-branded to macOS, with the next version being called macOS Sierra. It will be released as a public beta in July, with the general release due for this fall. Unfortunately, not much was revealed about the new OS for now, beyond improvements to the Continuity handoff experience, and changes to iCloud.
New macOS features include the ability to unlock your Mac with your Apple Watch, the addition of a Universal Clipboard that works across devices, the ability to sync desktops across Mac machines, new file syncing options to save space, the addition of Apple Pay (as well as Apple Pay on the Web), and finally, the biggest addition - Siri for Mac. The voice-based virtual assistant will let users search for files and more on their Mac using voice commands, apart from 'telling jokes', and integrating with apps like Apple Music and Apple Pay which can be controlled by voice.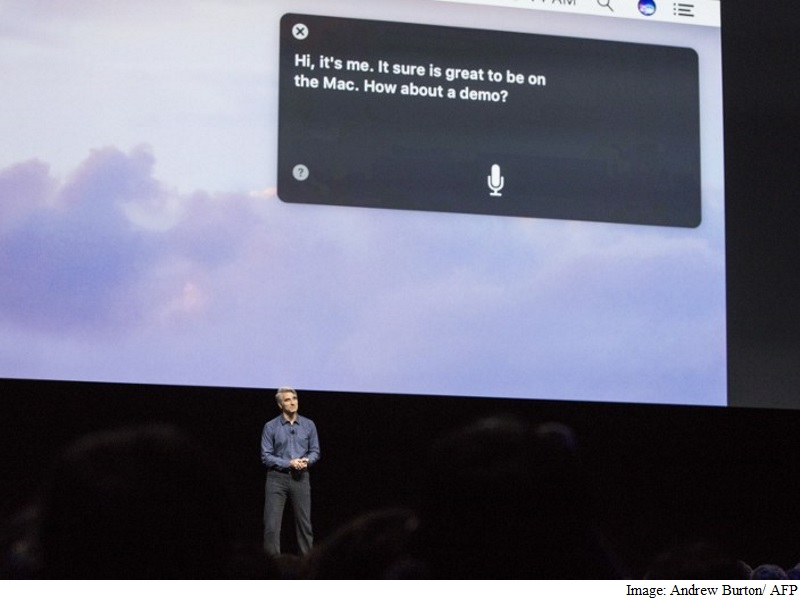 iOS 10, with its plethora of native apps, was probably the biggest announcement at the keynote address. The new version of Apple's mobile and tablet operating system has been released in the form of a developer preview, while the first public beta will be released in July, and the general release can be expected this fall.
Calling it the "biggest iOS release ever" for its users, Apple has brought 10 big new features to iOS, from a redesigned lock screen with richer notifications, quick interaction with apps, and expanded 3D Touch options, to the opening of the Siri voice-based virtual assistant platform to third-party developers, which will enable users to utilise voice commands to interact with non-native apps and services. Siri was also improved, and has also been brought to the native keyboard, adding intelligent suggestions, the ability to bring up contact information, and more.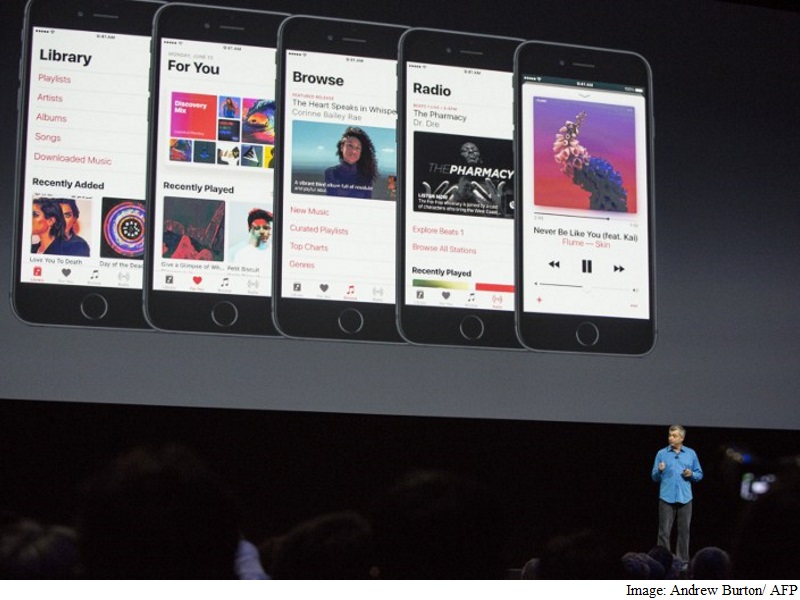 The iOS 10 Photos app brings several major improvements over its predecessor, with facial, object, and scene recognition features, all happening directly on the mobile device itself - keeping Apple's claim of greater privacy than if the computation was shunted to the cloud.
Apple Maps also saw a major redesign, from place suggestions, to the ability to search along the route you're taking, an improved UI, and traffic information. The new Maps features will be brought to CarPlay as well, while the company also announced the platform was being opened to developers, allowing users find a restaurant with OpenTable or book a cab with Uber, for example, within Maps.
The Apple Music app saw one of the biggest upgrades in iOS 10, with a redesigned interface bringing tabs to the bottom, namely, Library, For You, Browse, Radio, and Search. It also gets a new Lyrics pane. Apple News in the meanwhile saw an upgrade in the form of a redesigned interface, the addition of subscriptions, and new lock screen notifications for breaking news.
iOS 10's new features also included improvements to HomeKit alongside the much rumoured new Home app, which lets you control all the HomeKit devices from a single place. Also new, are voicemail transcription, phone spam detection in Chinese, and more. Apple also improved the Messages app, bringing rich link previews, improved camera integration, bigger emoji, emoji suggestions, new bubble effects, new 'tapbacks' that let you draw and annotate messages, Apple Music integration, and finally, the addition of iMessage Apps. This brings a whole app drawer to the Messages app, allowing users to use integrations like payments, stickers, and more.
The new version of iOS also brought features like Live Photo editing, Notes Collaboration, and Safari Split View on iPad.
Coming to watchOS, Apple is touting many improvements with watchOS 3, such as the ability to open apps 'instantly' by pre-caching them, and the ability to update app information in the background. The side button will now open the dock instead of the old communications panel. Also new is the inclusion of a Control Center, which can be accessed with a swipe up, and improved message replies and the ability to Scribble - which translates handwriting to text. There are also several new watch faces, from Activity, to Numerals. Users can swipe to change watch faces.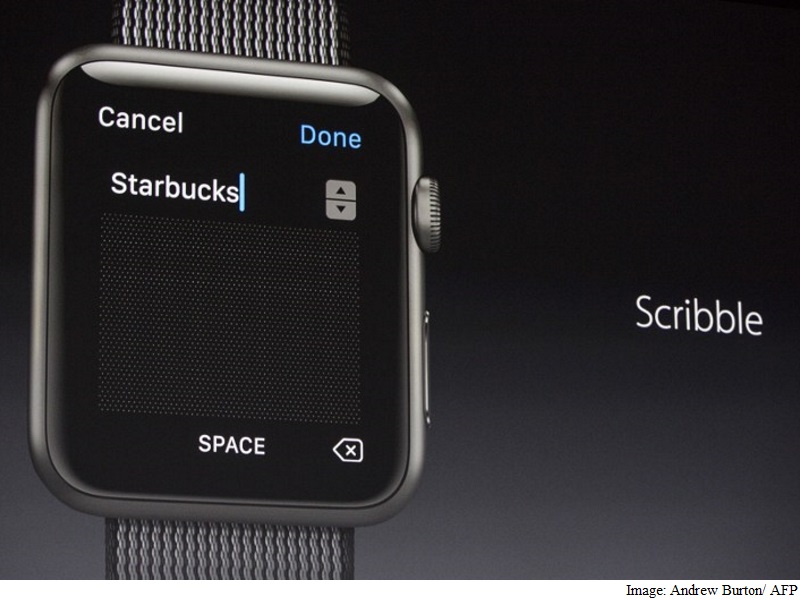 Reminders and Find My Friends have also been brought to Apple Watch natively with watchOS 3. There's also the new SOS feature - if you press and hold the side button, it can call the assigned emergency services number, such as 911 in the US, which works either over Wi-Fi or through the connected smartphone. There are also features for wheelchair users, which you can read about in our detailed coverage. All the new features are coming to Apple Watch users this fall.
Finally, we have tvOS. The new version introduced with the third generation Apple TV had seen great uptake, with over 6,000 apps on the platform now, and 1,300 video channels. New features with this year's version will include the addition of Sling, Fox Sports Go, Molotov, NBA 2K, and more.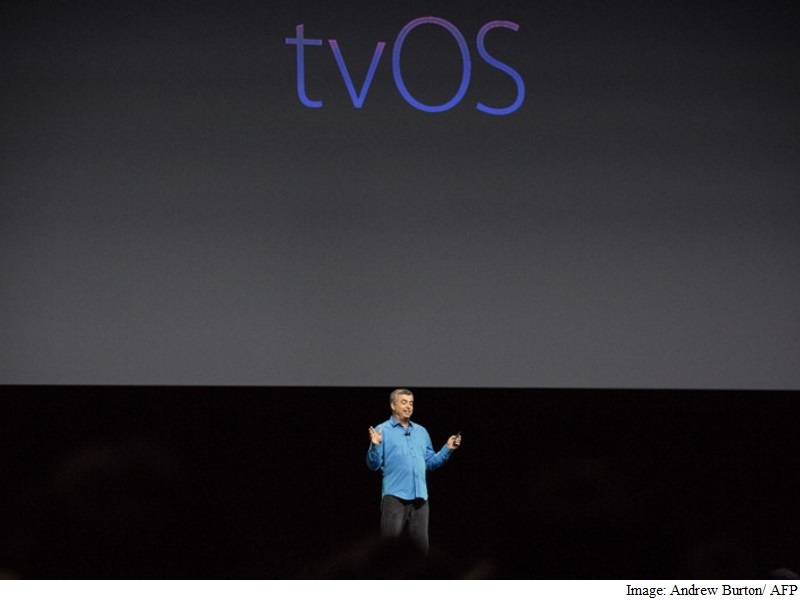 There's also a new Apple TV remote app that integrates touch, Siri, and motion controls. The company is also bringing a single sign-on feature, which will make it easier for users to sign on to cable TV networks.