After a tumultuous launch this year, Xiaomi says it has big plans for 2015 - the question is whether it can stick to the script or if it will face unexpected challenges as it did in 2014. Country head Manu Jain says that Xiaomi's plans for 2015 will continue unabated, even as he admits an injunction from the Delhi High Court ordering it to stop importing or selling phones in India took the company by surprise.
In a telephonic conversation with NDTV Gadgets, Jain focussed particularly on Xiaomi's plans to participate in a larger ecosystem beyond handsets. For now though, Xiaomi is a company without a product - that's because it typically sells only one phone at a time, but although it has been granted temporary relief from the court allowing it to import and sell certain handsets from its lineup, the Xiaomi Redmi Note - which it was selling before the ban - cannot be sold in India at present.
"Of course given the fact that it was an ex parte injunction without any direct conversation with us, it was a little surprising," says Jain. "We didn't even get to present our case in the first hearing - the least we could have expected was to be involved in the first hearing."
Ever since its launch in India in July, Xiaomi has stayed in the news for a number of reasons. After it launched the Xiaomi Mi 3, the company claimed that the first batch of 10,000 phones took 40 minutes to sell. According to Xiaomi, subsequent batches sold out in seconds - something that caused consumers to rail against Xiaomi and Flipkart, even as they kept going back for more.
Then reports emerged that Xiaomi could be spying on its users and sending sensitive data to China, something the company denied. Later, an Indian Air Force circular advising IAF personnel to avoid buying the company's phones for security reasons further hurt its image, prompting the company to announce that it will be building data centres in India in 2015.
The latest hurdle is a court order preventing Xiaomi from selling its phones because it might be using patents held by Ericsson without permission - the company had to halt all phone sales temporarily - but it now has permission to import and sell its Qualcomm-based handsets in India.
Since all the upcoming devices from Xiaomi are based on Qualcomm chips, the case will not affect the company's plans, Jain says. "If you look at our product line, Mi 3 and Redmi 1S and [Redmi] Note 4G are all Qualcomm," he says. "The Xiaomi Mi 4 - coming in the beginning of 2015 - is also Qualcomm. So for most of the devices I don't foresee any major issue. It might hamper a few devices but even that is temporary."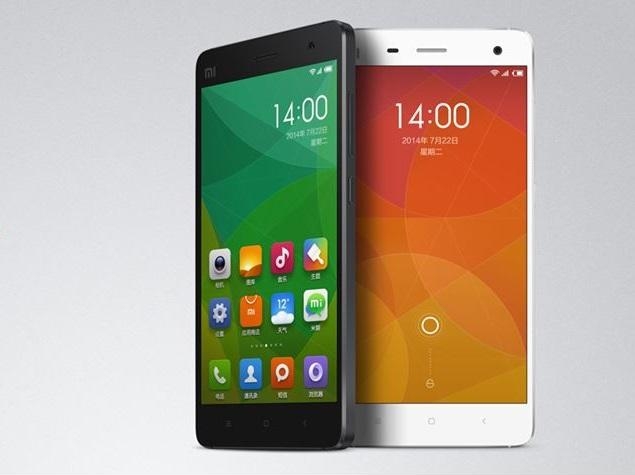 While some have speculated that delays in the sales on the Redmi Note would lead to delays in the other products in Xiaomi's pipeline, Jain however says this will not be the case. A lot of speculation has been rife about the India launch of the Mi 4, which was unveiled in China in July and was earlier expected to make an entry in the country by the end of 2014.
"What we have been saying - repeatedly - is that we plan to bring it [the Mi 4] in the beginning of 2015," Jain says, "and that's still the plan so this won't really act as a trigger to change our plans. They continue to happen the way they were happening."
"Our portfolio - phones and otherwise - will continue as planned. R&D, recruitment, our own e-commerce all continues as is," he adds.
For 2015, Jain says that the focus will be on reducing the lag between launching a phone in China and seeing it on sale in India, something that the company has been criticised for with the Mi 4. Certification and localisation requirements mean that there will always be some delay, but Jain says that the company wants this to be as small a gap as possible.
Part of this will happen with the development of its research and development centre in Bangalore, which will also be Xiaomi's first big office in India. The team will be focusing on building a lot of India-specific localised features, Jain says.
At the same time though, Xiaomi India will also be investing in the local startup ecosystem, much like the company does in China. Jain says that he wants to invest in companies that are making products for India, but he also wants to invest in companies that are building global products from India.
"Over a period of time, our R&D will be building India-specific features," he explains. "They could be multiple things and take this with a pinch of salt - but broadly you can bucket them into two/ three things. One is just localising whatever is in the international market to India. We have a Hindi version of MiUI and we have almost completed two more languages, with work [going on] for 10 more."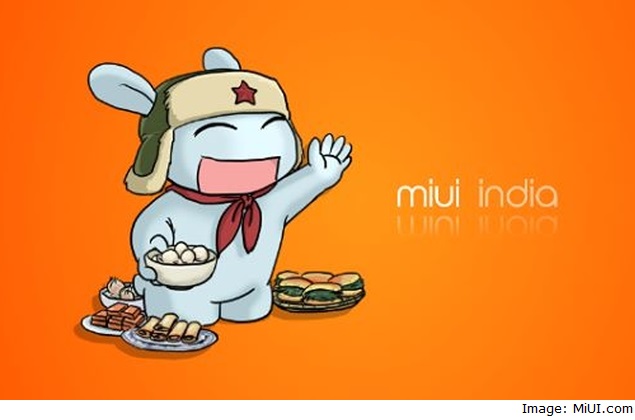 "Second is building small features using existing platforms - such as theme store," he adds. "We already have six specific themes built in India, for example. Third is building services - possibly generic ones around Bollywood content, videos or songs. Something around cricket. We want these services to be built into the platform, and we need to think of how it would be implemented from the ground up over the coming months and years."
That's why Xiaomi will be hiring a lot more people in 2015, he says.
"We will substantially be growing our recruitments specially for our R&D centre," he says, "and start building India specific features. We'll also hire for our exclusive service centres - this is the right way to provide service. We have five so far but we want at least 100 in 2015."
This also ties in with Xiaomi's ambition to bring the Mi TV to India. The Mi TV is a smart TV which includes a connected content ecosystem, games and more in China, and as both Jain and Xiaomi Global Vice President Hugo Barra have said in the past, bringing the Mi TV to India only makes sense when the content ecosystem is in place.
Now, Jain says that along with the newly announced Xiaomi Air Purifier, the other product that he is most keen to see in India is the Mi TV, and he says: "we are very aggressively looking at it [getting content for phone and TV users] but we don't want to aggregate this ourselves."
"We want to partner with people and license this with them," he adds. "We are in active discussion to partner in providing content not only for our mobile users but also for our TV users, and this will enable us to bring Mi TV to India." However, at this stage Jain says he can't give specifics on who the partners will be, or when exactly the service would come to India.
This raises another interesting question - once the content is available, how do you pay for it? So far, payments remains an issue on mobile devices with low credit card penetration in India - the number of smartphones easily outstrips the number of credit cards in India; India had 117 million smartphones in 2013 and under 20 million credit cards in 2014, according to reports.
"We haven't really started thinking about it very aggressively," says Jain. "We will need to do something around billing in the future. In China, we have Mi Credits in the theme store - when a consumer uses our paid Internet services in China they use Mi Credits; we would want to do something like that but this is something which is a little more futuristic, we are in very initial discussions but want to understand the whole regulatory aspect first. We have only had very initial discussion but we would want to pursue this."
With the RBI specifying norms around digital wallets and virtual currencies, and many individual apps also following suit it's easy to see why Xiaomi might be considering following a similar path in the future. For the company the big challenge will be to see whether it can actually stick to these plans in 2015 - if the new year continues to throw surprises the way 2014 did, then Xiaomi will face an uphill battle.