A year ago, the marketing departments of nearly all flagship Android smartphone brands were busy touting multi-core processors, gigabytes of RAM and constantly rising megapixel counts. In the race to get the best specification-sheet, prices for flagships were easily crossing the Rs. 40,000 - and even Rs. 50,000 - mark as witnessed in full-page newspaper advertisements and hoardings. This year, the game is changing. The battle for the best specifications has turned into an all-out price war while brands try and find the next 'killer' feature, at, relatively speaking, a bargain bottom price.
Indian smartphone brands such as Micromax and Karbonn were among the first to realise that competing on price is the key to success in the country. Nearly two-thirds of the smartphone market is in the sub-$150 (Rs. 9,000) segment according to IDC. International brands hopped on to this bandwagon, and Nokia's most successful Windows Phone device - the Lumia 520 - launched at just over Rs. 10,000.
In the last 12 months though, Motorola led the field with its affordable Moto E and Moto G smartphones, followed by Asus with the ZenFone 4 and ZenFone 5 - which lowered the price further - and now "China's Apple" Xiaomi has stepped in the fray with the Mi 3 smartphone, which has specs that compare with flagships from Samsung, Sony, and HTC, but it is available at nearly one-third the price.
Karan Thakkar, Senior Market Analyst - Tablets, Enterprise Client Devices and PC Monitors at IDC, told NDTV Gadgets over email that Indian smartphone brands have forced global players to reconsider their pricing.
"We have already witnessed Indian vendors continuously posting a price challenge in front of the global players," says Thakkar. "Even global vendors are positioning high quality products at competitive price. The Moto series is a perfect example. Within five months shipments of Moto G, E and X put together have crossed 1 million mark."
What makes this even more interesting is that Motorola's phones are only available through a single sales channel in India - online retailer Flipkart.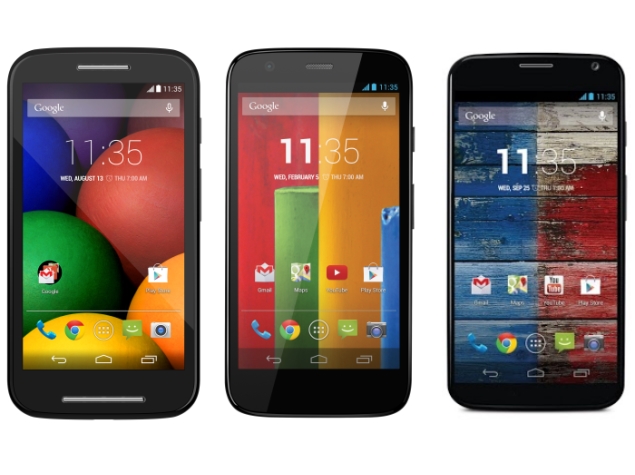 (Also see: Why Are Mobile Brands Ditching Retail for Online Sales?)
The new phones from Asus have also already sold 40,000 units, four days after the devices went on sale, and interest in the Xiaomi Mi 3 is also sky-high.
According to an IDC report from June, the Indian smartphone market grew 186 percent year-on-year in Q1 2014. It states, "The sub-$200 [approximately Rs. 12,000] category in smartphones contributed to about 78 percent [of the total increase], hinting at the fact that the growth in the Indian smartphone market still remains constrained towards the low-end of the spectrum."
What's changing though is that the specifications of phones launching at lower prices are at par with, if not ahead of, the flagships that cost thrice as much.
Thakkar says high-quality smartphones are now available at competitive prices and that the big brands need to watch out.
"It will be interesting to see how the market behaves to the Asus ZenFone series and Xiaomi as both the brands are known for quality products with competitive price," he says. "Big brands still hold the relevance as the image they have built over time is not expected to fade away in weeks or months. But having said that, they definitely need to keep a check on the price for their future line-up of devices."
Another change that has come about lately is a growing focus on Google's part to ensure that software updates for phones will continue for longer periods of time. Google has frowned upon manufacturers who pre-load their phones with customised software and demanded that they stick to stock Android as much as possible, if recent reports are to be believed.
One step in this direction is the Android One programme, where Google provides a hardware reference design to manufacturers so that they make high-quality devices running stock Android in the sub-$100 (Rs. 6,000) price point. Micromax, Karbonn and Spice were the first three partners in this programme that was unveiled at Google I/O in June and Intex and Celkon have signed up since then, according to a report.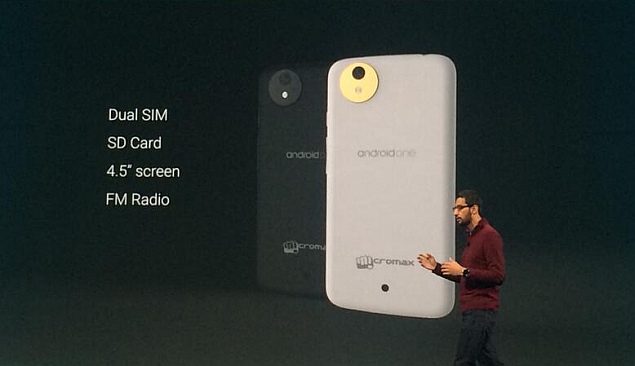 (Also see: No, Google Will Not Subsidise Android One Handsets in India)
With an entry-level ecosystem that promises a minimum level of performance, the 'mid-range' phones under Rs. 20,000 have also had to improve the user experience, which has reduced that gap to brand flagships. This should help India's feature phone-dominated market move to smartphones faster.
Anshul Gupta, Principal Research Analyst at Gartner, says, "Currently, the smartphone market share in India is around 25-27 percent, but in four years it is expected to reach 80 percent."
MediaTek, a chipset manufacturer whose products power several smartphones made by Indian brands, says India is a cost-conscious market and hence demand for entry-mid level devices here would continue to rise.
Dr. Finbarr Moynihan, General Manager - Corporate Sales International, MediaTek Inc, told NDTV Gadgets via email that the demand for entry-level smartphones is not restricted to India. "We certainly see that the entry level smartphones market is going to drive a lot of unit growth in smartphone market," says Moynihan, adding, "not only in emerging markets like India, Nepal, China but also there is a need for those kind of products in markets like Europe and the US. Not everybody wants a $700 phone. So, we see there is a kind of global demand."
For big brands, differentiation in front of the customers is now getting critical. Even though the prices of flagships tumble quickly on online sales platforms, most of these phones are still much more expensive than the newer entrants. One way to do this is by establishing a secondary device ecosystem. Samsung and Sony have attempted to do this with a host of accessories such as wearable fitness trackers and smartwatches.
That's not enough, and so the big brands are also being more cost conscious. Even Apple, a brand that never competes on price, has offered buyback schemes and even introduced an 8GB variant of the iPhone 5c in a bid to boost sales in India. Apple also kept the iPhone 4 in India (and other markets) at a discounted price after the variant was discontinued in the US.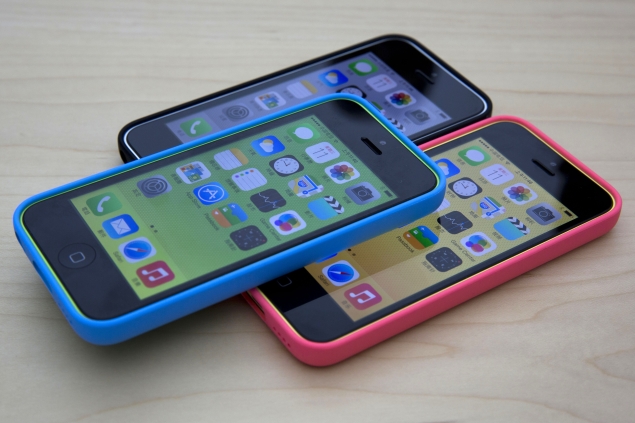 Those who followed the PC industry in its heyday would remember the hype around processing power brought up with each new iteration of processors and graphic cards. Today though, when you look at ads for new laptops and PCs, their specifications are mentioned like the "subject to terms and conditions" line in insurance ads. What's playing out in the smartphone industry today is not too dissimilar. The competition is on price and new technology in the market appears to be geared towards optimisation. Top-end smartphones no longer appear as appealing as the gulf in performance has narrowed significantly this year, especially since not all customers can differentiate between marketing buzz and 'real' performance enhancements.
(Also see: Octa-core processors: Real advantage or marketing myth?)
IDC's Thakkar says, "Flagship phones from few vendors are priced above Rs. 50,000. Needless to say, these phones have best in class components. And it also caters to the 'premium' and 'niche' image that a brand would like to showcase. Some of the innovations in such premium phones have become less relevant to end users in the recent past."
However, Thakkar feels that companies need a reality check in terms of flagship prices.
"There is a clear message to the manufacturers that if they don't decide the right price, the market will," he says. "For instance, the official price for Samsung Galaxy S5 is still Rs. 51,500 but the product is available under Rs. 35,000 online."