There are several great features in iOS 9 that bridge the gap between the OS and its apps. This deeper integration is bound to please people who use the platform as everyday tasks are now much faster on iOS. Apart from that, Apple has also promised improved performance and battery life on older iOS devices. Here are the best new features of iOS 9.
1) Smoother performance on old iOS devices
This is our favourite feature as it breathes new life into old iOS devices. As we reported earlier, iOS 9 brings smoother switching between apps, quicker load times and less lag on devices such as iPhone 4S, iPad 2 and iPad 3.
2. Faster app switcher
Switching between apps is much faster on iOS thanks to a new interface. You can double-tap the home button to pull up the new interface, in which each app takes up less space on screen. You can also swipe upwards with four fingers on the iPad to pull up the new app switcher.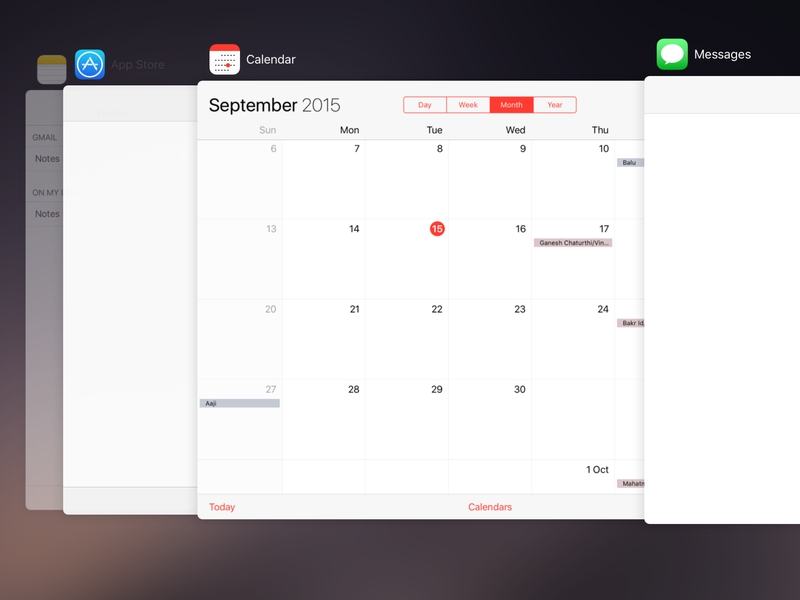 3. Better, faster Siri
Apple's virtual assistant Siri now does a much better job understanding Indian accents than ever before. We've also seen that it responds more quickly to queries. Siri can also respond to more contextual queries, such as: "Show me photos taken in Delhi".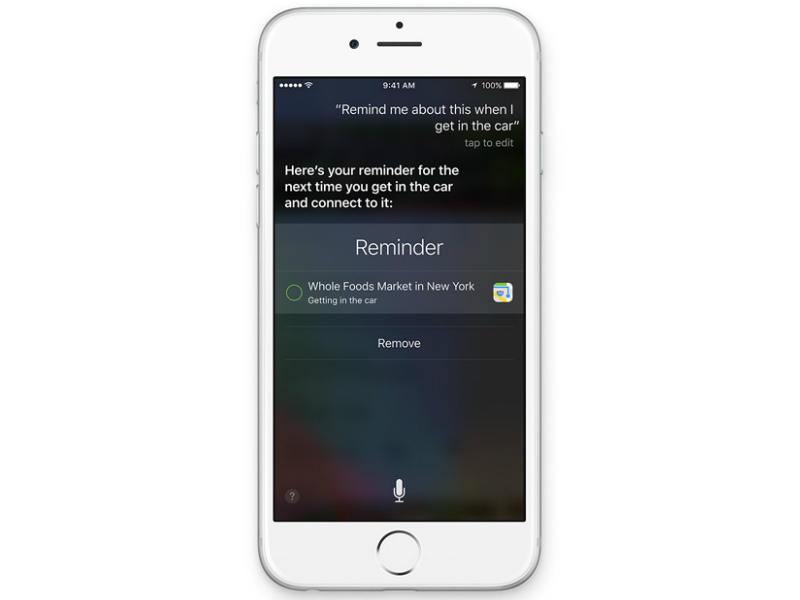 4. Proactive assistance
This is one of the most useful features of iOS 9. Based on your usage, the OS will try to provide helpful suggestions. For instance when you plug in headphones, iOS 9 will suggest that you resume the podcast you had paused. Or, if an unknown number calls, iOS 9 will check your emails, to try and show you the contact's name. Proactive search also shows you nearby points of interest in some regions - such as places to visit for shopping, food, and more.
5. Better Spotlight search
Spotlight search can now search within apps as well. Type anything into the search bar and you will see results from within apps that have been updated to add support for this feature. iOS 9 will show apps you open or contacts you reach out to at any given time of the day. In some regions, people will also be shown interesting places to visit nearby and news based on what they've been reading on the Apple News app.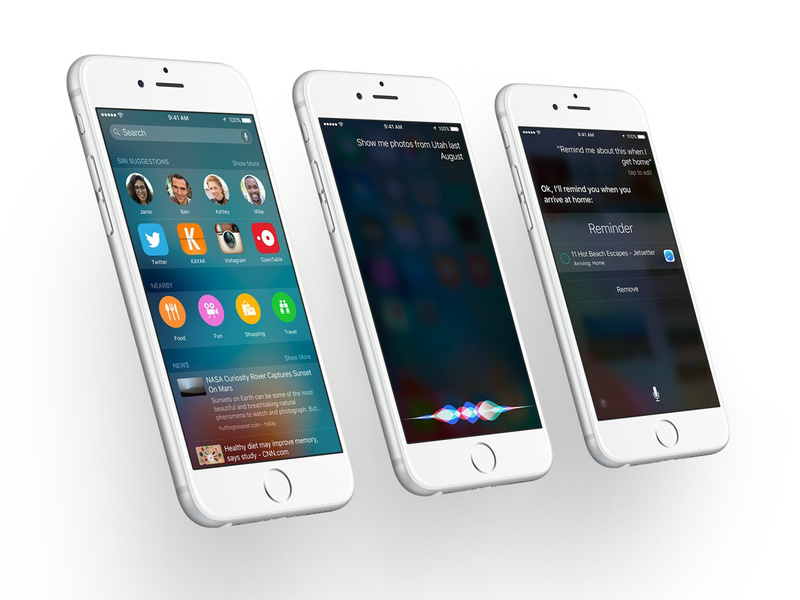 6. Battery optimisations
Apple's iOS 9 comes with a new low-power mode that automatically cuts data use and triggers other settings to extend your device's battery life. This can be found under Settings > Battery. With iOS 9, the iPhone's screen won't be switched on if the device is lying face down on any surface. Apple claims that these tweaks will improve your iOS device's battery life by one hour, with low power mode extending it even further.
7. Better security
The four-digit passcode can now be replaced with a six-digit code that is much harder to crack. While a four-digit code means there are only around 10,000 possible combinations, the new six-digit code takes that number up to 1 million.
8. iPad-only features
Apple's renewed focus on the iPad shows in the number of software tweaks exclusively available for the company's tablet line. The Notification Centre on the iPad show up in a neat two-column view - one for Today view and the other for notifications. The iPad also gets new features such as SlideOver (check another app while using the current one), Picture-in-Picture mode (watch a video while using other apps) and split-screen multitasking. SlideOver and Picture-in-Picture are available on the iPad mini 2, iPad mini 3, iPad Air, iPad Air 2 and iPad Pro; split-view is only for the iPad Air 2 and iPad Pro.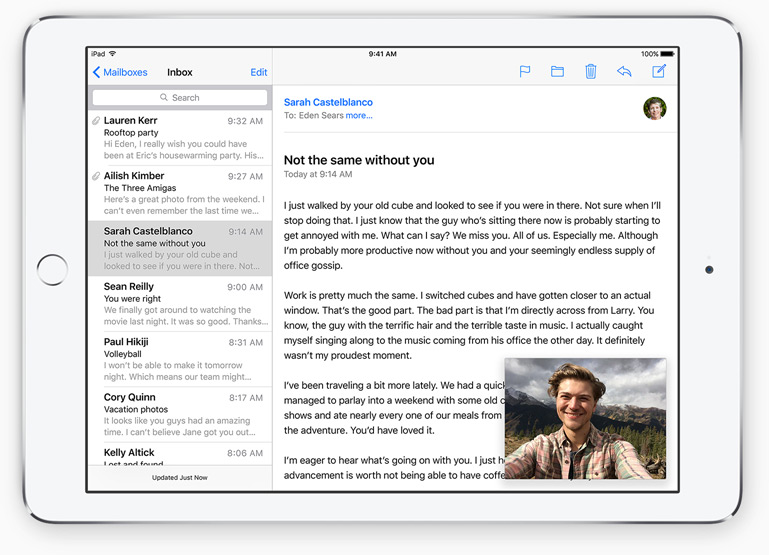 9. Improved keyboard
The default QuickType keyboard app on iOS 9 comes with a shortcut bar that lets you add attachments, copy or paste quickly, and even has undo and redo buttons. iPad users can swipe on the keyboard with two fingers to access the trackpad mode. This makes selecting and editing text a lot easier. If you connect a physical keyboard to the iPad, you can use several keyboard shortcuts such as command-tab to switch between apps, making the experience more laptop-like.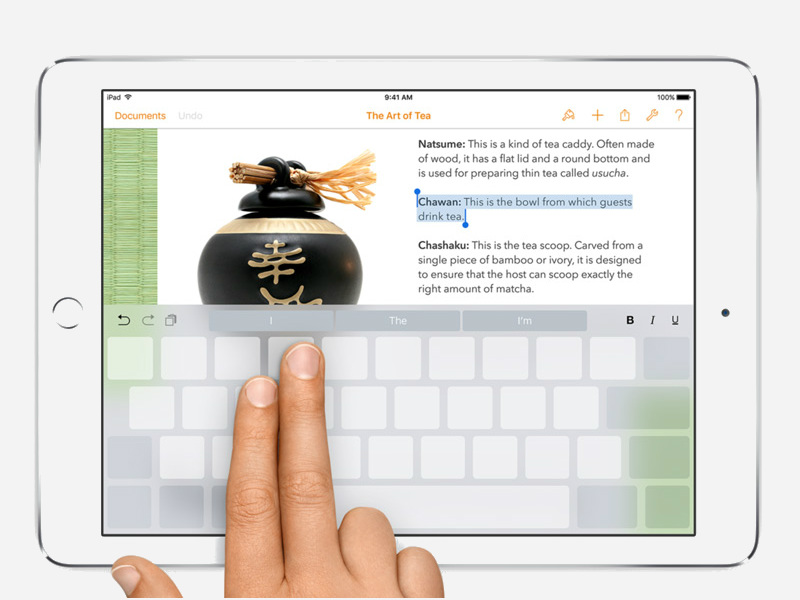 10. App thinning
This feature saves a lot of space on your iOS device. Your device will only download the resources needed for the app to run on your device, as opposed to downloading those needed for the app to run on all iOS devices. Game developers can let users download certain levels when players reach them rather than downloading all levels during installation.
11. Improved Notes app
You can now save attachments directly to the Notes app, via an extension. This is useful if you need to save links, maps, or documents. The Notes app also has an attachments browser that organises everything you save to the app. It also automatically turns lists into checklists and lets you add photos or even doodle.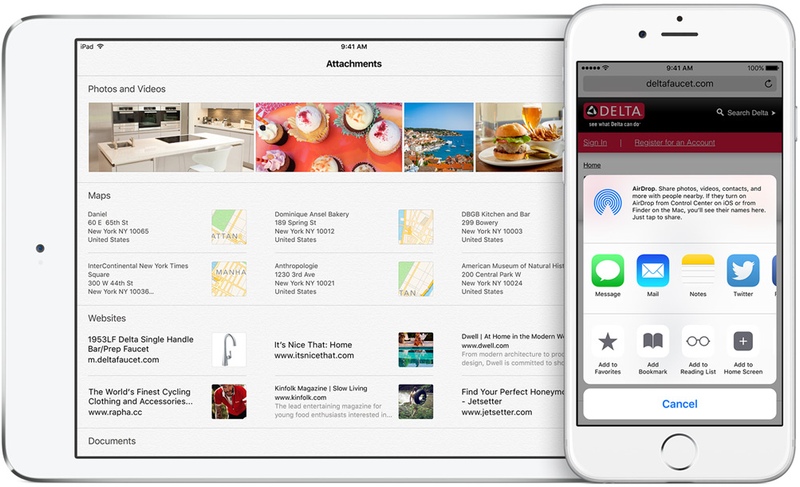 12. Content blockers
Apple's Safari browser on iOS 9 supports content blocker extensions. These let you block ads and other elements on webpages. This will significantly reduce load times for websites, thereby reducing data usage and improving your device's battery life. This is restricted to iOS devices running 64-bit chips, which means it'll work only on iPhone 5s or newer, iPad Air or newer, and iPod touch 6th generation.
13. Quick replies
If you get a text notification, you can pull it down and reply without opening the Messages app. This has been possible since iOS 8. With iOS 9, third-party app developers can implement this feature. So, for example, when a notification pops up that someone has left a comment on your photo, you could quickly 'like' their comment or reply to it without interrupting your work - should Facebook decide to implement this feature.
14. iCloud Drive
There's a new iCloud Drive app on iOS 9. This will let you browse the contents of your iCloud Drive, while earlier you were limited to seeing your iCloud documents from within the apps where you had created them.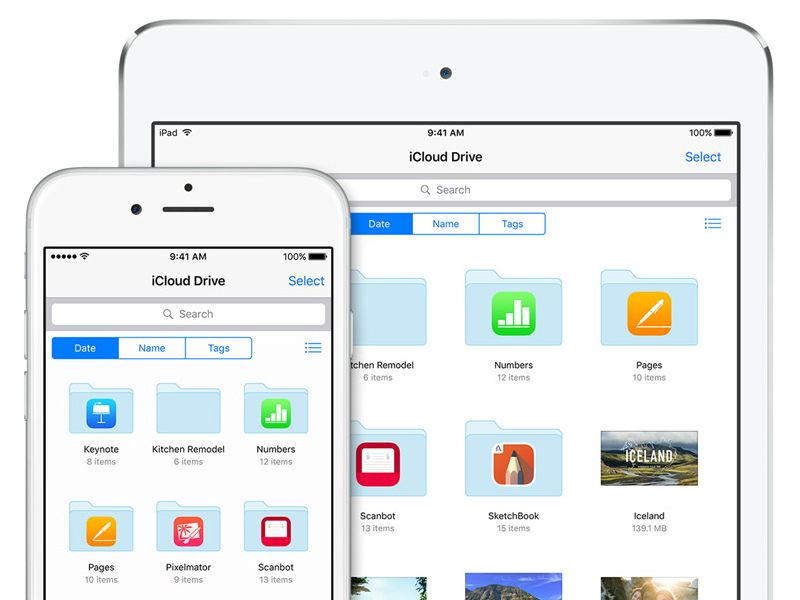 15. Return to apps quickly
When you open a Twitter link from the Mail app, you can now quickly return to Mail by tapping the Back to Mail link on the top left. This feature works with many other apps too, making switching between them a lot faster and simpler. This also eliminates the need for many iOS apps to design an in-built browser. You could click a link in the show notes in your podcast app, read it in Safari and return to the podcast app quickly by tapping the Back to Podcasts link.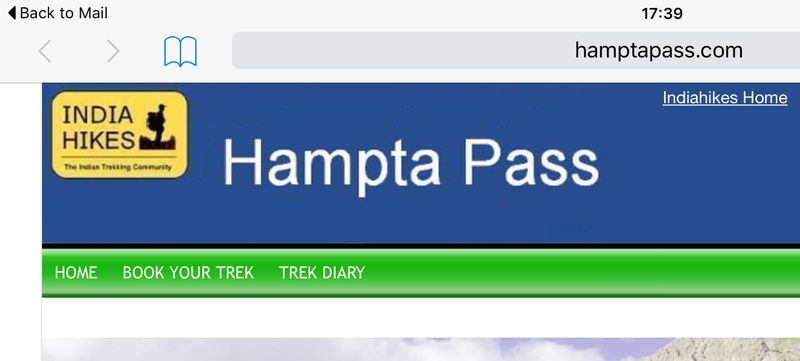 Bonus: Apple News
Apple's own Flipboard-like News app lets you read articles from various news sources in a beautiful interface. Unfortunately this feature will initially be available only in the US, UK and Australia. Another change is that the old Newsstand app has been removed. All the magazines you subscribe to will now show up just like apps on your home screen instead of inside the Newsstand app.
(Also see: How You Can Get the iOS 9 Apple News App Outside the US)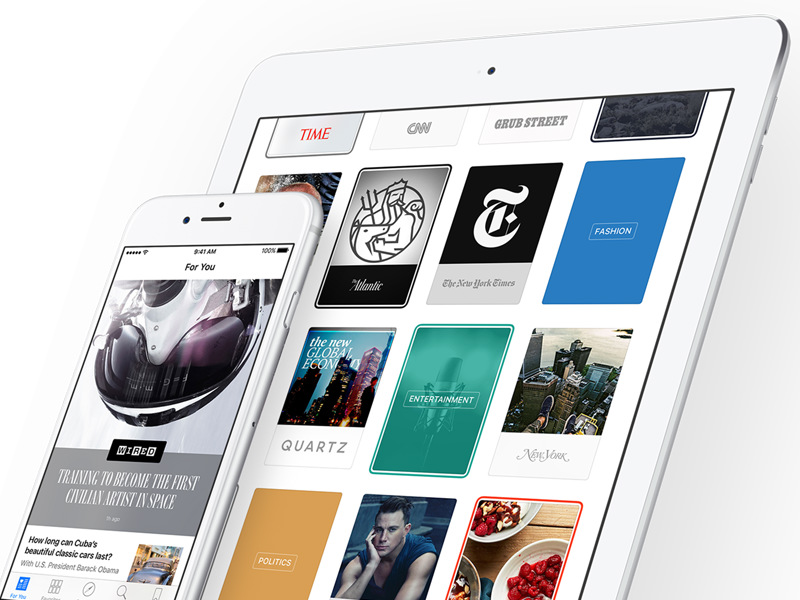 Which is your favourite iOS 9 feature? Let us know via the comments.