Microsoft recently launched its Bluetooth Mobile Keyboard 5000 in India. It can be paired with any Bluetooth enabled mobile phone, notebook, desktop or tablet.
Mobile Keyboard 5000 succeeds company's Mobile Keyboard 6000 and the only major difference between the versions is the missing numeric pad in the former.

Packaging and contents
The red keyboard box is just as sleek as the product. Apart from the Bluetooth keyboard, the package comes with a user manual and two Alkaline AAA batteries that are required to power this device.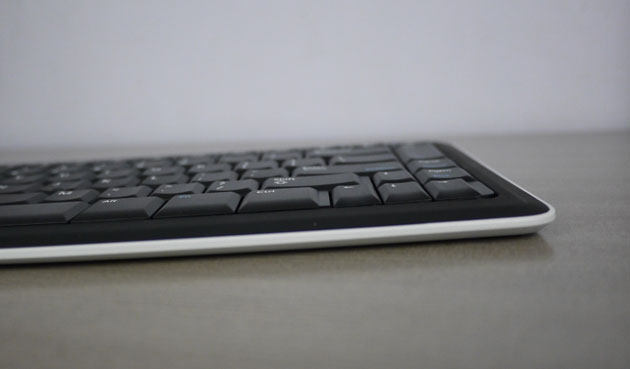 Design and build quality
Microsoft's Bluetooth Mobile Keyboard 5000 is a visually appealing device. Unlike the competing keyboards that are rectangular in shape, it has a slightly curved design that works in its favour. Another positive for this keyboard is its slim and light-weight profile.
The keys are large and well-spaced, but unlike other keyboards not all keys on Microsoft's Keyboard 5000 are of equal size. The function keys placed in top row are very small in size; however, as the function keys are hardly used, we did not find it much of an issue.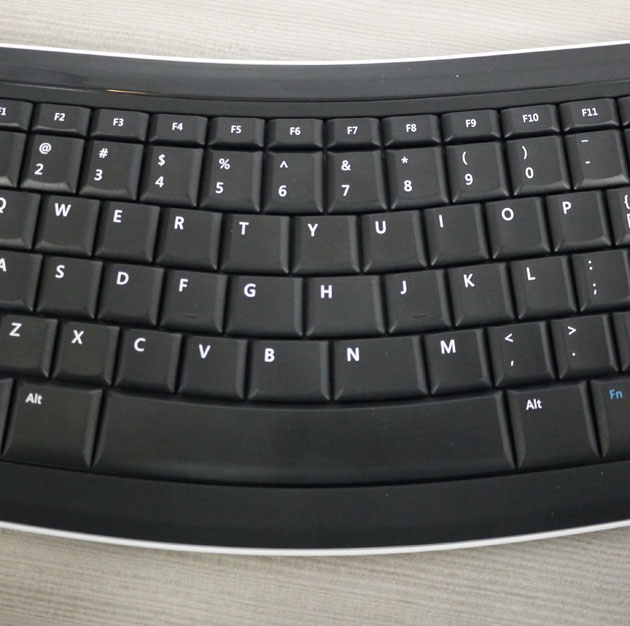 Function keys aren't the only ones with smaller size on the keyboard. While centre keys such as 'B', 'N', 'G' and 'H' are larger, the corner keys like 'O', 'K', 'L' and 'Q' are smaller. According to the company, this unusual size of keys, and the design of this keyboard, encourages natural posture while typing. That might well be true, but it certainly takes some getting used to.
Talking about the other parts of the keyboard, the battery lid has been placed at the rear along with power button and Bluetooth pairing button. The pairing button is quite small and we found it a little uncomfortable to use. If you plan to pair with different devices on a regular basis, this may be a slight pain-point.
Moving on to the build quality, this keyboard is made essentially of the plastic but it does not look cheap and feels like a sturdy device.
With mere 414 grams weight, the keyboard is quite lightweight, but because of the size, we didn't find portable enough for tablets. To make it more travel friendly, the keyboard should have ideally come with a soft cover/pouch. But, Microsoft seems to have overlooked it.
Further on the downside, there is no indicator for Caps Lock, or the battery life. Company has just given a power indicator, which informs you if the device has been powered on and also blinks while the device is in discoverable mode.
Performance
To use the Microsoft Bluetooth Mobile Keyboard 5000, all one needs to do is insert two AAA batteries in the keyboard and pair it with a compatible Bluetooth device. We paired it with an Apple iPad and Windows notebook, and in both cases we found the connecting procedure to be similar and fairly straightforward.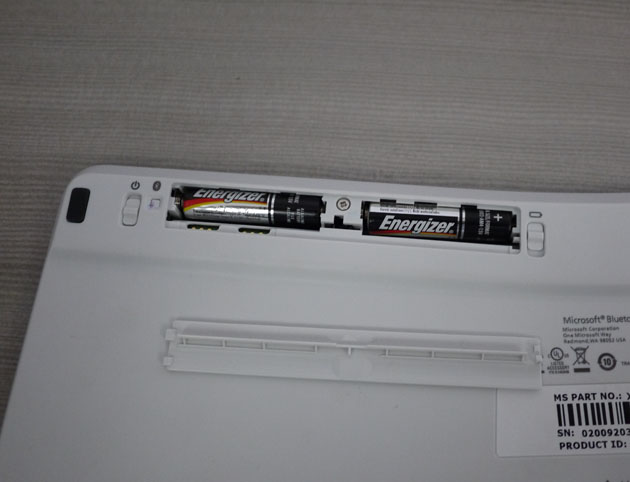 In terms of usage, the device is comfortable to use and is very responsive. However, as we have already pointed out, it takes a while to get used to the keys on this one.
Verdict
If you are out in the market looking for a wireless keyboard for home-use, Microsoft Bluetooth Mobile Keyboard 5000 is a decent option, but if you want a portable keyboard for your new tablet, you might find it a bit large.
Pros
Appealing design
Light-weight/Portable
Easy to connect

Cons
Takes a bit of time to get used to the key placement
No battery life/Caps Lock indicator
Price:
Rs. 3,350

Ratings:
Performance: 3.5
Price: 3
Ease of setup: 4
Ergonomics: 4
Wow Factor: 3.5