The gaming laptop segment is an exciting place to be in as manufacturers are not constrained by tight budgets. Since it's a niche market and people expect to pay a premium for such laptops, companies can take liberties in building some truly unique machines that help them stand out. Take for example, Asus's ridiculously ambitious ROG GX700 gaming laptop that features a liquid-cooled, desktop-grade GeForce GTX 980 GPU hanging out at the back.
We've reviewed a lot of gaming laptops here at Gadgets 360 and it's now time to take a look at one from Lenovo. Dubbed the Ideapad Y700-15ISK, this laptop was launched earlier this month and is in fact the smaller sibling of the 17-inch Y700-17ISK gaming laptop which was launched nearly a year ago.
We'll be reviewing the 15-incher today, which shares pretty much the same internals as its older brother and is priced just under Rs 1,00,000.

Build and design
The Lenovo Y700 looks and feels incredibly slick thanks to the black, brushed metal lid and edgy design. Lenovo has chosen to go with a stealthy look rather than light up the laptop with LEDs, and we approve of this decision. Exhaust vents can be seen just below the hinge, facing outwards, which is helpful if you have this device on your lap. The lid is quite sturdy and the display doesn't distort when you apply pressure from the back, apart from a bit of flex, so the risk of damage is a lot less. All this metal does attract plenty of fingerprints, which means that maintaining a clean look isn't always easy.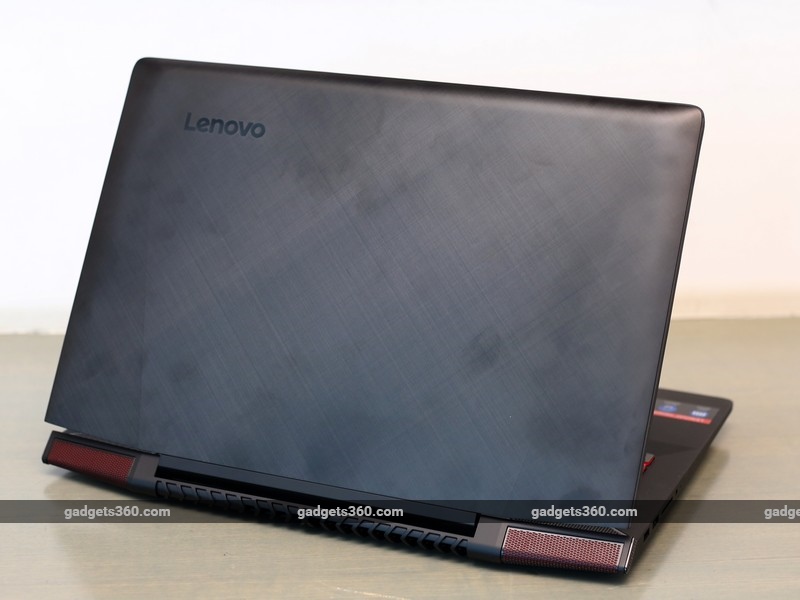 The 15.6-inch full-HD, IPS display has an anti-glare coating, but it doesn't completely eliminate reflections. Still, it's better than having a glossy panel. A high resolution at this size also means you have to deal with Window's scaling, which causes some text and menus in certain applications to appear slightly fuzzy. This is something that's unavoidable for now.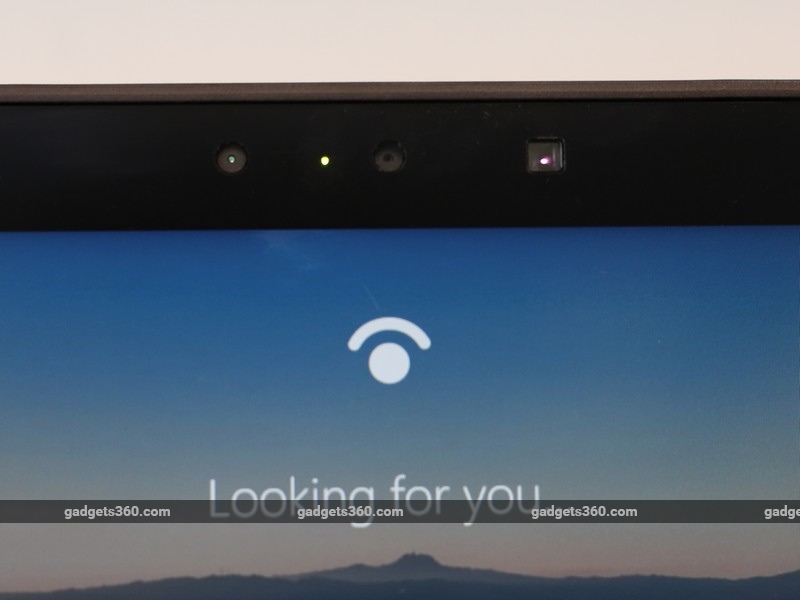 What sets this laptop apart from most others is that it features Intel's RealSense 3D camera system. The module installed here is the first-generation F200, which features a 2-megapixel colour camera, an IR camera, and a laser emitter. The latter two are used to calculate depth, similar to the setup on Microsoft's Kinect, but tuned for shorter distances. With this, you can use Windows Hello to authenticate yourself as well as apps and games that take advantage of this technology.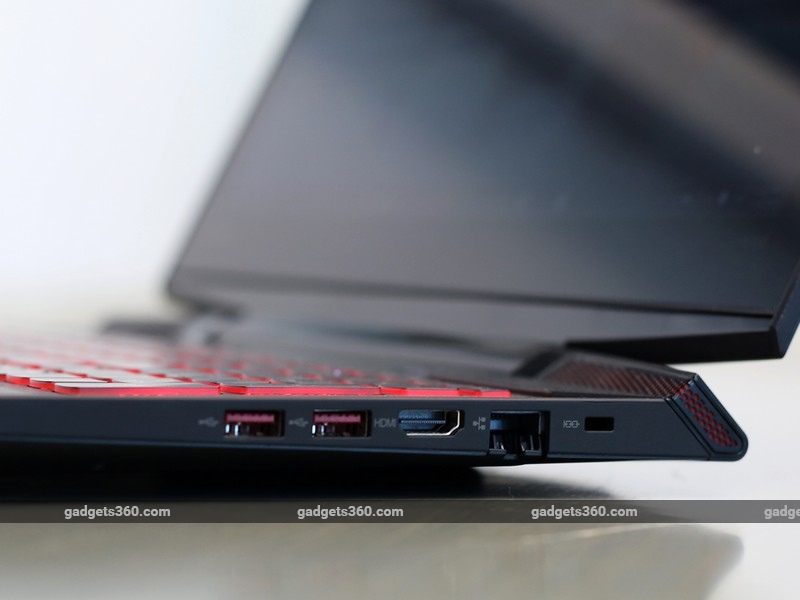 Coming to the base of the laptop, we have a very generous rubbery palm rest area which is comfortable and doesn't get hot while gaming. The trackpad is wide with smooth tracking, and gestures work well. We would have liked to see separate left and right mouse buttons since this is a gaming laptop. The chiclet keys are backlit with good spacing between them. The layout could have been better though, for instance we would have preferred to have the arrow key cluster separated from the rest, and the right Shift key could have been longer as we would often hit the Up arrow while typing. It would have been nice to have some dedicated macro keys too, considering the ample space around the keyboard.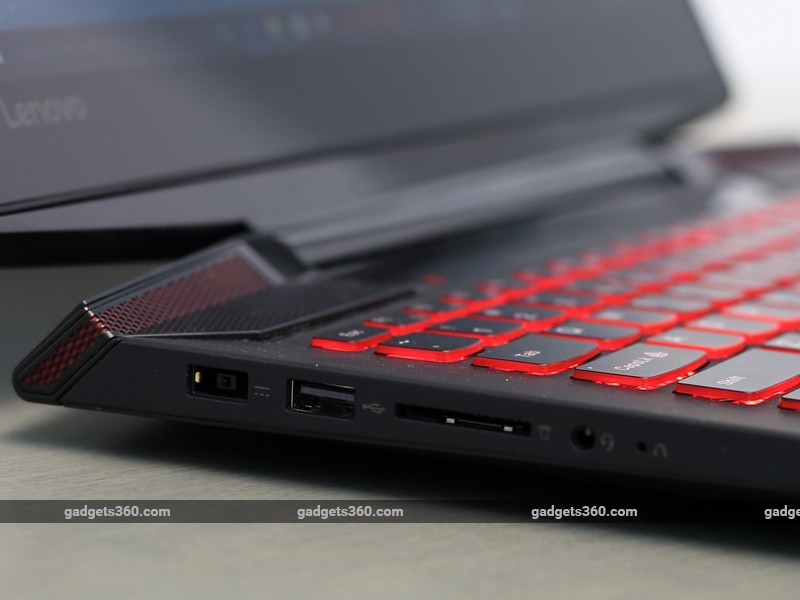 The Y700 has a 2.1 speaker setup from JBL, with two satellites facing you (the red mesh portions above the keyboard) and a woofer on the bottom. The laptop also sports Dolby Home Theatre optimisation. In terms of connectivity, we have two USB 3.0 ports; one USB 2.0 port; HDMI; Ethernet; an SD card slot; a headphones socket; and a Kensington lock slot. Lenovo's also OneKey Recovery button can be found on the left, and needs to be accessed via pin to start the recovery processs.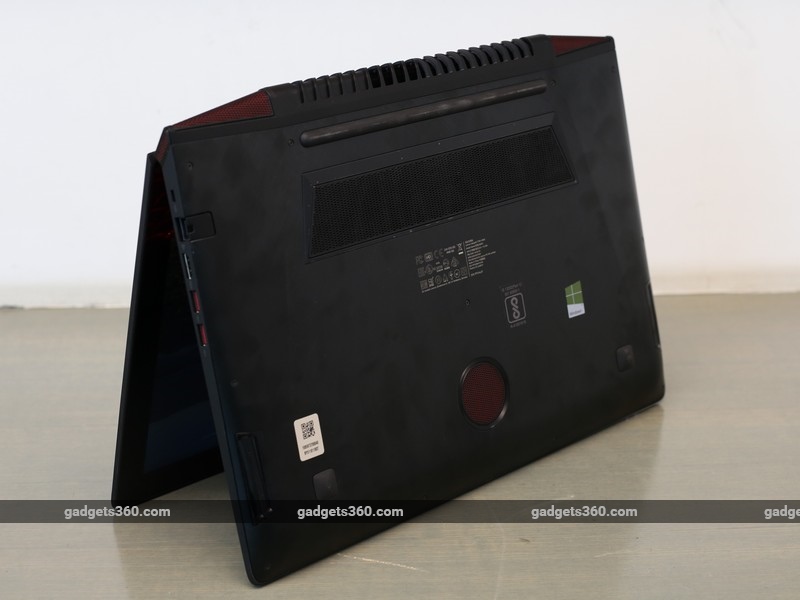 On the bottom, we have rubber feet for keeping the laptop in place on flat surfaces, and intake vents for cool air in the middle. There isn't any panel for quickly swapping out the RAM or hard drive. The Lenovo Y700 ships with a 135W power adapter and an external USB DVD writer. The company is also throwing in a backpack if you buy this laptop from its own stores. The laptop weighs 2.6kg, which is slightly heavy but still manageable.

Specifications and features
The Y700 has the kind of solid specifications one would typically expect from a premium gaming laptop. CPU duties are handled by Intel's Core i7-6700HQ that runs at 2.6GHz and can turbo up to 3.5GHz. Along with this, you get 16GB of DDR4 RAM (2 x 8GB at 2133MHz), a 1TB 5400rpm hard drive, a 128GB SSD from Liteon, and an Nvidia GeForce GTX 960M GPU with 4GB of GDDR5 memory. Rounding the specs off are dual-band Wi-Fi b/g/n/ac, Bluetooth 4.0, and a 4-cell non-removable battery.
The Y700 ships with a 64-bit edition of Windows 10 Home. You also get a bunch of pre-installed apps such as McAfee Livesafe and some from the Windows Store including Word, Excel, and Powerpoint mobile editions, Photoshop Express and Twitter. Lenovo also bundles its own suite of apps, all of which are very well designed.
Lenovo Companion lets you keep track of the laptop's health, manage junk files, update the system, and perform general maintenance. Lenovo Settings makes it easy to configure your mouse, trackpad and power settings all in one place rather than having to search for these individually in Windows. Solution Centre is a program that runs diagnostic tests to ensure all the hardware is running as it should. App Explorer simply lists popular apps from the Windows store.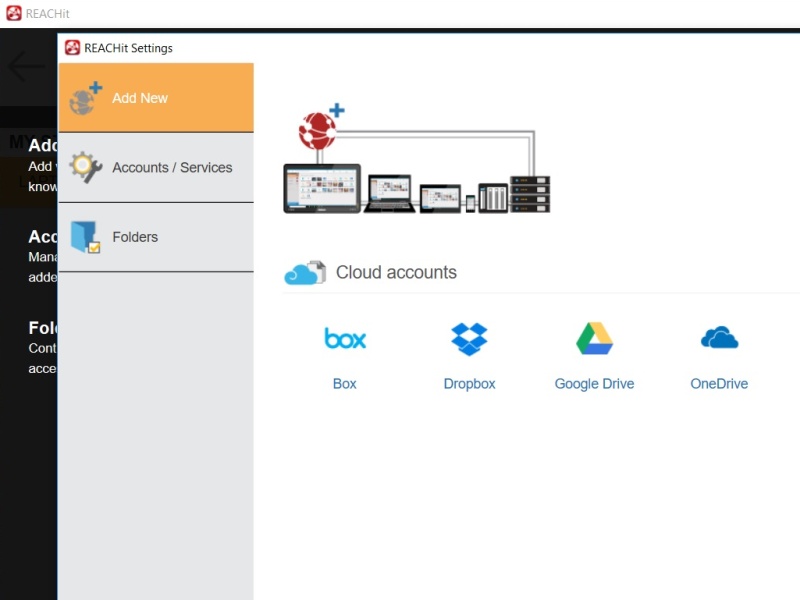 SHAREit and REACHit are two programs designed by Lenovo to make sharing files and accessing your cloud data simpler. SHAREit lets you send files to another device (laptop or smartphone) using an ad-hoc Wi-Fi connection. REACHit on the other hand gives you a singular space to manage files between your PC and all the popular cloud services including Box, Dropbox, Google Drive and OneDrive. Finally, Lenovo Photo Master lets you organise your local photo library by date, location or by person.

Performance
Despite shipping with a lot of pre-installed applications, the Y700 performs daily tasks with ease. Booting and launching applications are fairly quick and we didn't notice any hiccups during multitasking either. The laptop handles ventilation very well too as you'll only feel warm air through the rear vents, while the base of the laptop stays cool. The same goes for the palm rest area too although we noticed the area around the arrow keys did get a tad warm when gaming.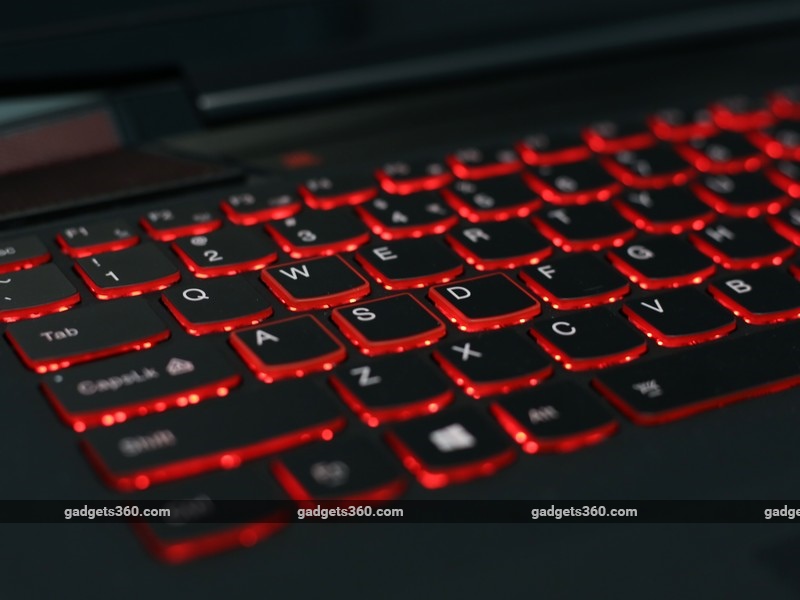 The display produces very good colours. However, our unit had a yellow tinge throughout the display which we simply couldn't get rid of. After speaking with Lenovo, it appears that this is most likely an isolated issue with our review unit. However, we did find a few similar complaints around the Web too so it's possible that an earlier batch of laptops had this issue, which has now been fixed. You're advised to check your unit before you buy one.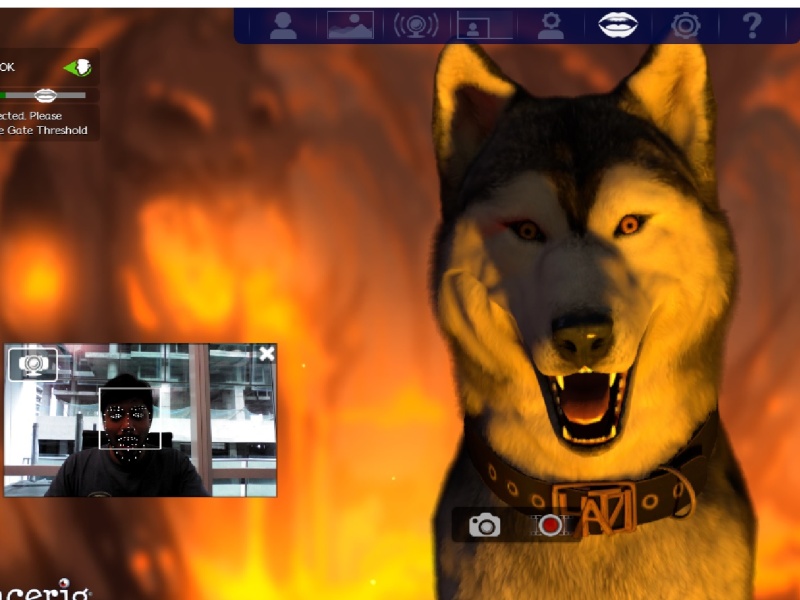 The quality of the webcam is good and video recording goes up to 1080p. The Y700 boasts of Intel's RealSense camera but there aren't any pre-installed apps or even a mention in any of Lenovo's programs on how to actually use it, which we found quite strange. Thankfully, a quick Google search will lead you to Intel's online app store for such apps. Most of them are free, including some games, music and photo apps. SpaceAstroBlaster lets you take control of a fighter plane that you manoeuvre using hand gestures. There is a slight delay between hand movements and actions getting mimicked on screen, but it's still fun. IRFaceRig might seem like a silly face-swap app but it manages to mimic subtle expressions too.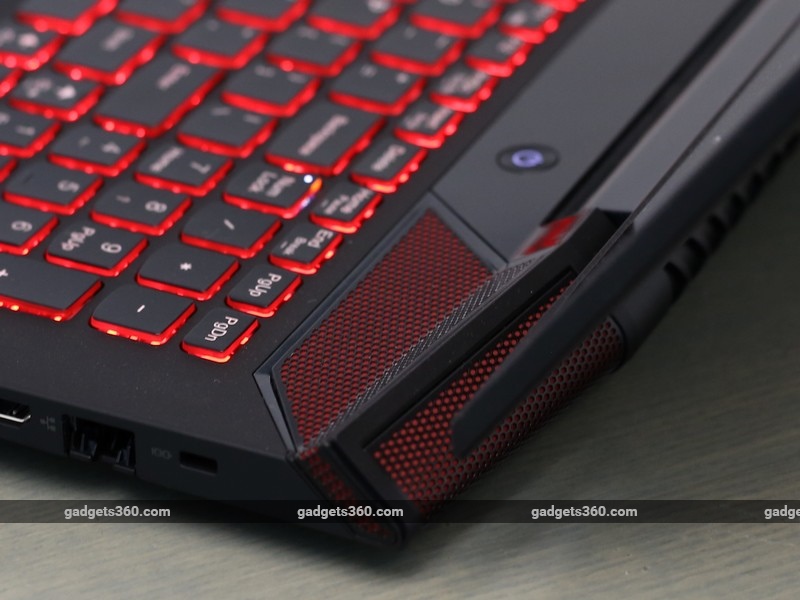 Audio is another strong suit of the Y700. The 2.1 speaker setup, along with the Dolby audio enhancement leaves you with a very enjoyable experience. The speakers can get quite loud but we recommend keeping the audio level to about 70 percent or quality will dip. Audio separation in games is very good and you get a decently good surround effect.
Coming to some of our benchmarks, the laptop scored 3482, 4260, and 3127 points in PCMark 8 and 4075 in 3DMark Fire Strike, which is good given the specifications at hand. The SSD performance, while good, still trails behind some of the higher end gaming laptops. For instance, the Physical Drive score in SiSoft Sandra was just 518MB/s whereas more expensive offerings from Asus and Acer hit nearly 2.2GB/s.
This thankfully doesn't have any major effect on real-world gaming performance. We ran all the tests at the native resolution and at varying quality settings, depending on the game.
Tomb Raider (2013) retuned an average benchmark score of 54fps with the graphics quality set to Ultra. However, during actual gameplay, we were averaging roughly 38fps.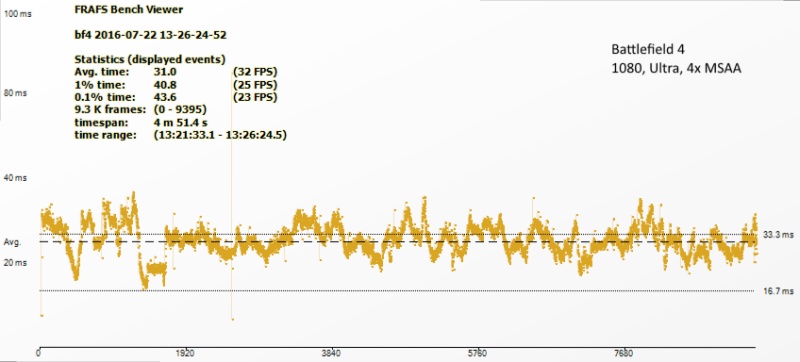 In Battlefield 4, we clocked in an average of 32fps with everything set to Ultra and 4x MSAA. We had a steady framerate thoughout with no major spikes that affected gameplay.

Metro Last Light is a taxing game for any machine, due to which we got about 24fps with the Quality and Tessellation set to High. You'll have to tone this one down for proper playable framerates.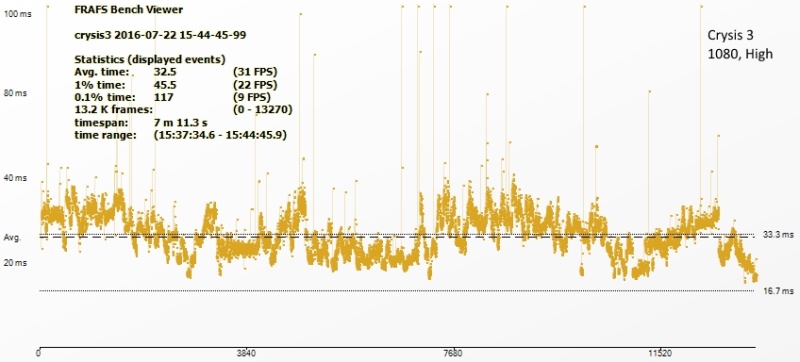 We had a similar experience with Crysis 3, although gameplay didn't feel as fluid as Battlefield. We managed to average about 31fps with the System Spec and Texture setting set to High.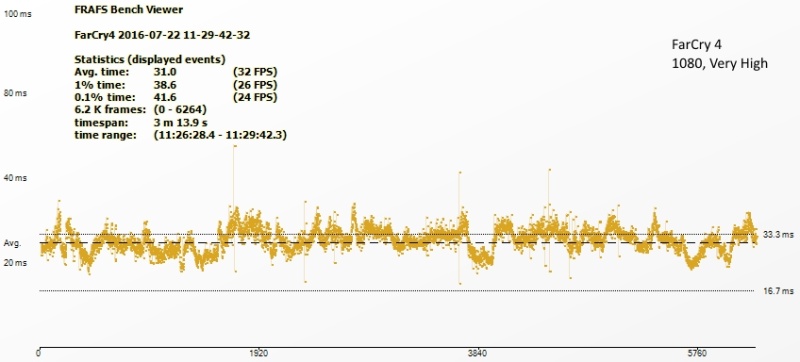 Far Cry 4 ran at average of 32fps with the Very High preset. Gameplay was relatively lag-free, even during heavy firefights.
The Y700 supports Nvidia's Optimus technology which means the dedicated and more power-hungry GPU shuts down when not needed, letting the CPU's integrated graphics do all the work. This happens when you're using the laptop for simple tasks like surfing the Web, working on documents, or watching a movie. You can always force an application to use a particular GPU if needed. However, despite this optimisation, we found that battery life is slightly below average. Battery Eater Pro gave us a runtime of 1 hour and 58 minutes while PCMark 8's battery test resulted in 3 hours and 8 minutes. During actual usage, without any gaming, you can stretch it to about 4 hours.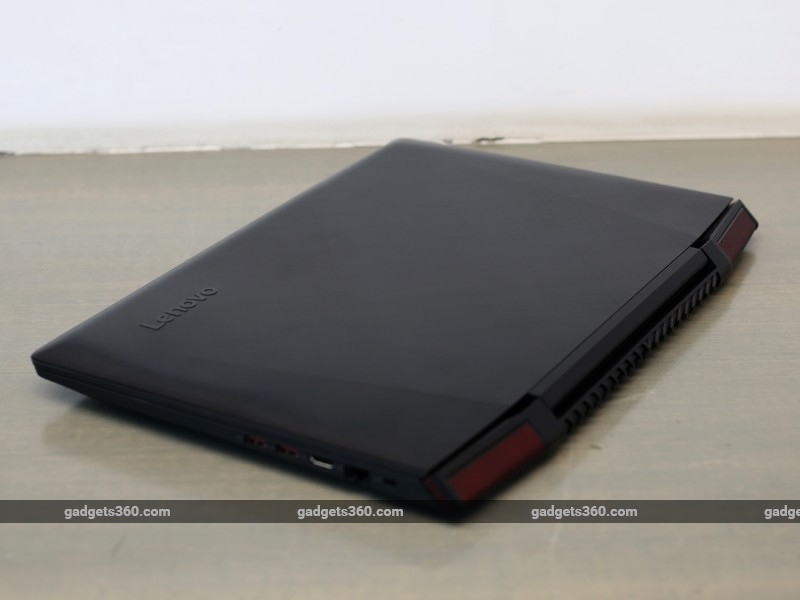 Verdict
Lenovo is positioning the Y700 as a multimedia laptop, more than a gaming machine and for that, we feel it delivers very well. It costs Rs. 99,990 and if you buy it from the company's store, you'll be able to pick up some optional gaming accessories at a discount. It's expensive but then again, which true gaming laptop isn't? Unlike others, the Y700 also boasts of unique functionality like Intel's RealSense camera setup, which can be used for security and some leisure apps. Overall system and gaming performance is good, with a comfortable keyboard and very good set of speakers that deliver an immersive audio experience. Lenovo's software suite is also well designed and functional.
One thing that could have made this an ever better package is better battery life. We know this is a gaming laptop and will spend most of its life plugged into a wall socket, but considering its slim design, we feel people might want to use it when they travel too. Sadly, it's very tough getting the Y700 to last through a workday. Upgrading the RAM or storage won't be convenient either, which is disappointing.

Price (MRP): Rs. 99,990
Pros
Good gaming performance
Runs cool and quiet
Comfortable keyboard and good speakers
Supports Windows Hello and AR apps
Good design and build
Cons
Not user-upgradable
Average battery life
Fingerprint magnet
Ratings (Out of 5)
Design: 4
Display: 4

Performance: 4
Software: 4
Value for Money: 3.5
Overall: 4