The netbook category might be dead now, but for a few years not too long ago, netbooks redefined budget computers, and every single PC manufacturer jumped on board when it seemed they were sweeping the world. Netbooks were intended as inexpensive computers for first-time users in places where PC penetration had typically not progressed due to cost limitations.
While popular in India and other developing markets, they also really took off with buyers in Asia and Europe who just liked the idea of having a light, reasonably cheap second or third PC that they could travel with, give their kids to use, or simply keep around as a spare. This market preferred netbooks with slightly larger screens, more attractive design, and full Windows licenses, which drove prices up and alienated budget buyers.
Then, tablets became popular, and buyers who were willing to pay for the portability and convenience of a netbook found that tablets suited them much better. In almost no time at all, manufacturers began announcing that they were exiting the netbook market to focus on tablets and portable but expensive ultrabooks instead.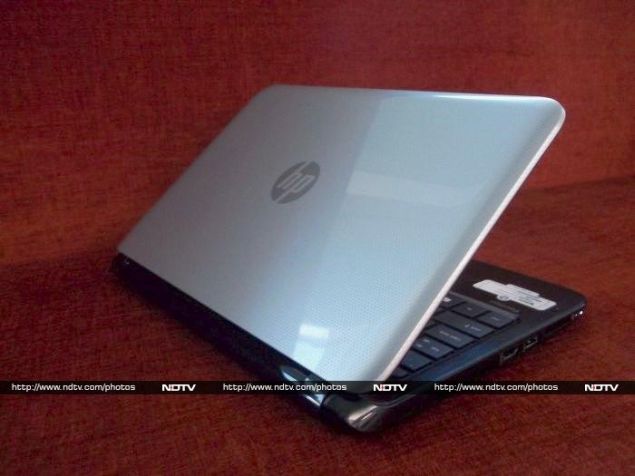 Thus, there currently exists an unserved market segment for affordable computers capable of being used for real productive work. Is HP's new Pavilion 10 TouchSmart a fresh take on an old product category, and can it plug that gap? Read on to find out.
Look and feel
So, is the Pavilion 10 a netbook? It certainly looks and feels like one. A quick glance at the list of specifications seems to confirm that it is indeed equipped with just the bare basic hardware to run a desktop version of Windows. But there is one critical departure: the price. At nearly Rs. 30,000, the Pavilion 10 costs around twice as much as the last few netbooks still available in the market.
This might be explained by HP's curious decision to use a touchscreen on such a low-end machine, but even so, it seems a bit excessive. The Pavilion 10's performance will need to match its price if it wants to successfully transcend its netbook shell.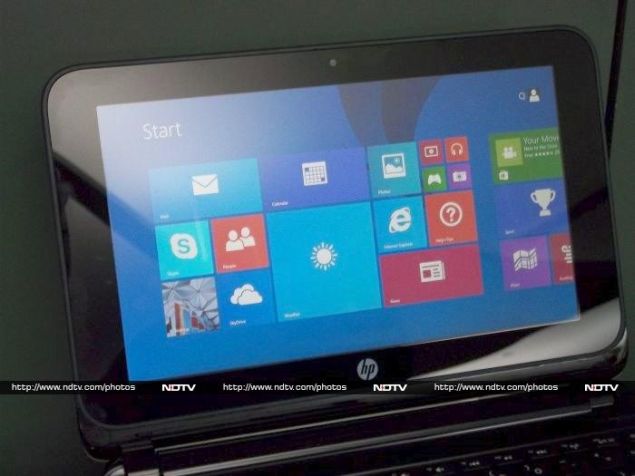 The Pavilion 10 TouchSmart does look quite distinctive, with a smooth, shiny, silver polka-dotted lid. It definitely isn't the kind of machine you'd want to carry into a stodgy corporate boardroom, though it might pass off in a less formal work environment. The design continues on the inside, with a darker version of the same pattern on the front and sides of the keyboard deck.
The keyboard is cramped and smaller than normal, which is a total throwback to the old netbook days. HP's trademark squashed arrow key cluster is even more annoying than usual thanks to the space crunch. By default, hitting any key in the Fn row will perform its secondary function, such as changing brightness and volume, turning the trackpad and Wi-Fi on and off, and controlling media playback. The F6 key, which doubles as a mute button, has a little embedded status LED which is a neat touch. The keyboard is cramped and shallow, so typing isn't exactly comfortable. At least all the important keys are in the right place.
The trackpad is also squashed up against the front edge of the device. It's nearly as wide as a regular notebook trackpad, but significantly shorter. There's also no physical button at all, though the lower edge is clickable. The trackpad is also slightly recessed, making Windows 8's swipe gestures difficult to use. We wound up inadvertently switching apps when we didn't mean to, since the trackpad is small but still detects swipes near the edge as if they originated beyond its borders.
Around the edges you'll find two USB 2.0 ports and a very welcome USB 3.0 port in addition to an Ethernet port, 3.5mm headset jack, HDMI video output and SD card reader. There's a power indicator on the power button above the keyboard, and for some reason, another one on the front left edge, next to the hard drive activity indicator. A separate charging indicator is placed next to the power socket towards the rear of the right edge.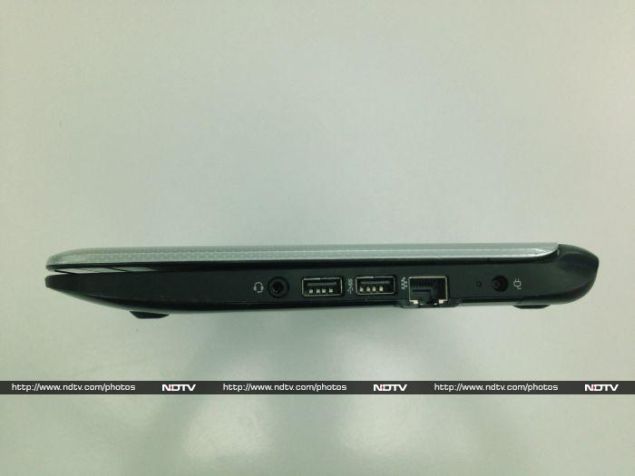 The Pavilion 10 is certainly not ultrabook-slim, but 225mm is still reasonable. Its overall proportions, curves and weight make it seem squatter than it actually is. It might fit easily in a backpack or handbag, but at 1.45kg, it's definitely going to be noticeable.
Speaking of bags, we wish HP had thrown in a sleeve or slipcover with the Pavilion 10. Very few bags have pouches that will fit devices this size, and considering how glossy its lid is, there's no way you'll avoid scratching it up if you let it rattle around with other objects.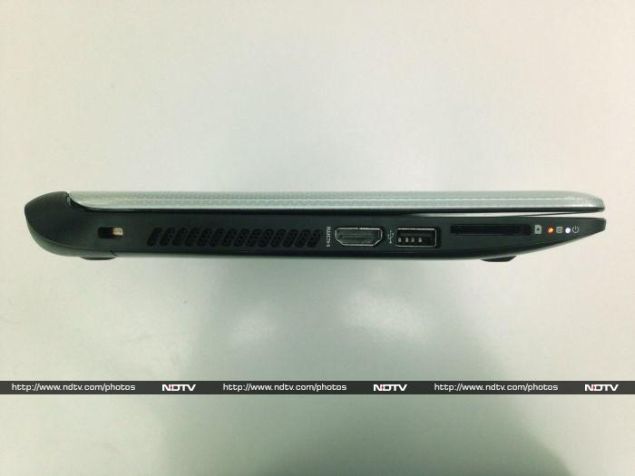 Features and specifications
Here's where the Pavilion 10's netbook heritage really makes itself felt. The CPU is a terribly weak, low-power AMD A4-1200, codenamed Kabini and based on the Jaguar core architecture. The A4-1200 itself is one of the least powerful Kabini models, with two cores running at only 1GHz, and with 1MB of L2 cache between them.
AMD calls its products which have CPU and GPU logic integrated on the same die APUs, or Accelerated Processing Units. The GPU component of the A4-1200 is called the Radeon HD 8180, and as the low numbers suggest, it cannot be compared in any way to discrete Radeon GPUs. This one runs at a paltry 225MHz. Interestingly, AMD has claimed superiority on the integrated graphics front for a long while, but this particular model is a low-power unit that poses hardly any threat to Intel's offerings. Forget about high-quality gaming; there's barely enough meat on these bones for basic 2D and 3D graphics.
The most attractive specification of this APU is its extremely low power consumption. At just 3.9W, the Pavilion 10 should stay cool and quiet even when stressed.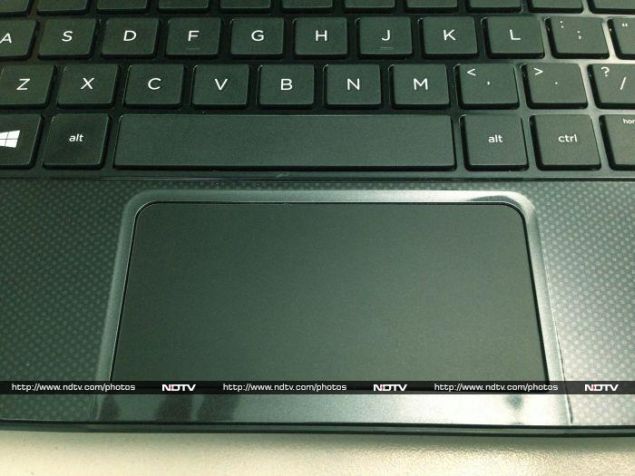 The rest of the specifications are par for the course: there's 2GB of DDR3 RAM, a 500GB hard drive, 802.11n Wi-Fi, Bluetooth 4.0 + LE. HP describes the webcam as "TrueVision HD", but even though the 1280x720 image and video resolution just about barely qualifies as HD, the quality is severely underwhelming.
The Pavilion 10's screen measures 10.1 inches and runs at 1366x768, which has been the lowest common denominator for years now. At this small size it isn't a problem, and text is actually quite sharp. The screen itself is dull, and we found ourselves running it at or very close to its maximum brightness setting throughout our time with the Pavilion 10. Viewing angles aren't that impressive either.
The only feature that really stands out is the touchscreen. Considering how weak the Pavilion 10 actually is and how little you're likely to use it for, we were initially of the opinion that the touchscreen was unnecessary, and probably drove up the cost too much. However in day-to-day use, we found ourselves reaching out to jab the screen quite often. We played a few Windows 8 games and enjoyed them, but this is when we really missed being able to detach the screen or fold it down flat like a tablet. The Pavilion's hinge is also not that firm, so the screen does wobble just a tiny little bit when tapped.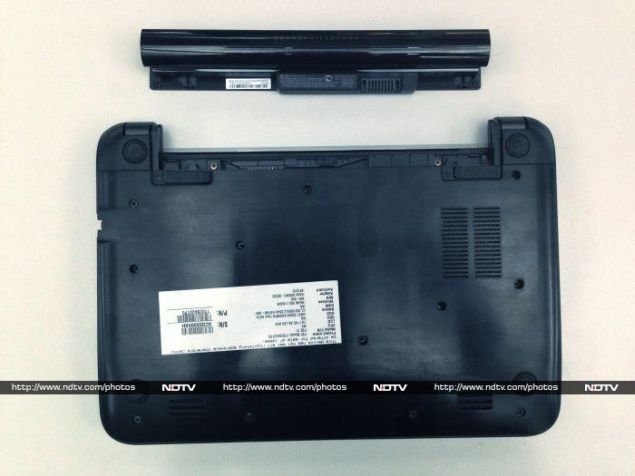 Performance
The Pavilion 10's performance was completely disappointing, and that's putting it mildly. We noticed stutters in ordinary usage, long app loading times, and occasional lags when going about the most mundane tasks. We'd be okay with using this device for basic Web surfing, email, social networking, streaming the occasional YouTube video and throwing together a Word or Excel document in a pinch. For any task beyond that, we would get frustrated pretty quickly.

Our 720p test videos seemed to play well, but even our most lightly encoded 1080p sample was completely unwatchable, thanks to lags, dropped frames, and audio sync issues. Sound was okay for a notebook, but nothing spectacular.
By the time we got around to running our benchmark suite, we had no illusions left about the kind of results to expect. The SunSpider test took an astounding 850.5ms to run, and BrowserMark gave us a score of only 1593. POVRay took an excruciating 50 minutes to render its built-in benchmark, which is nearly four times as long as a machine in this price range should take.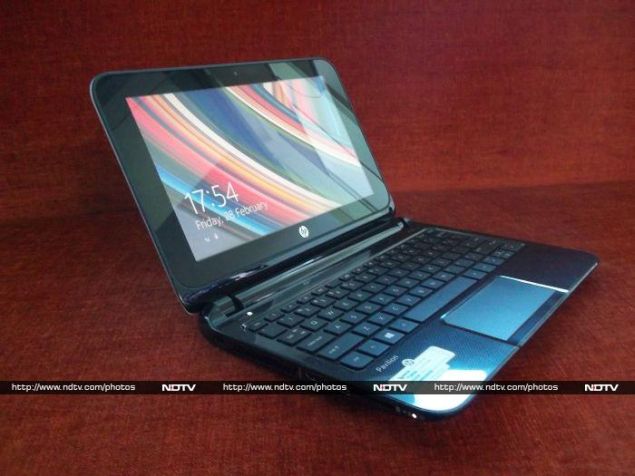 Scores in our other test runs were equally dismal. The mechanical hard drive caused SiSoft Sandra's Physical Disk module to compute a Drive Index of only 54.4 MB/s, whereas an SSD would have scored at least ten times that. 3DMark simply refused to run, and CineBench returned a CPU score of only 35, as opposed to the low hundreds that we're used to seeing on mid-range PCs.
Battery life was a reasonable 3 hours, 44 minutes in our standard Battery Eater Pro rundown test, and 6 hours 52 minutes in the far less intense reader test, which basically just keeps the screen on with almost zero CPU or GPU activity.

Simply put, performance is nowhere near the level we'd expect from a machine in this price class. We're now completely sure that this device deserves to be classified as a netbook, despite its touchscreen and price tag.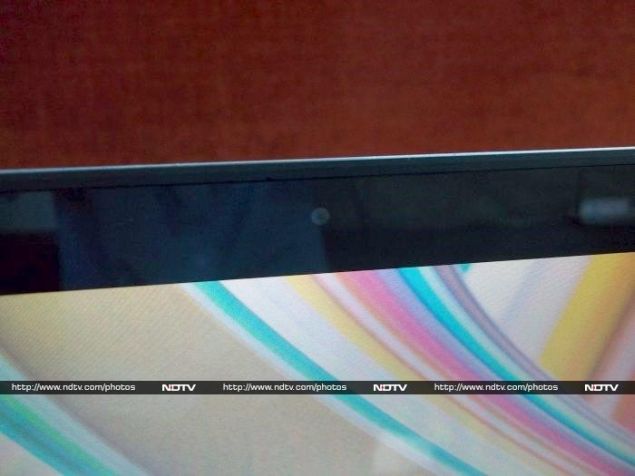 Verdict
The Pavilion 10 TouchSmart is grossly overpriced. It could have been a great budget option, filling the void left by the netbook category's demise. At this price you can easily buy a much better laptop from pretty much every manufacturer out there, including HP itself! You should look for at least a 14- or 15-inch screen and an Intel Core i3 processor, though the RAM, hard drive and screen resolution would likely be the same.
If you're really interested in having a touchscreen device, this might be the cheapest one you can find. Still, due to its non-hybrid design and weak performance, you won't really enjoy the features that a Windows 8 tablet or hybrid can offer. A touchscreen is nice to have, but we don't think this is the kind of device that benefits from having one.

Unfortunately, we're left with the conclusion that a netbook by any other name is still a netbook. Given a choice between this machine for Rs. 30,000 or an exact copy minus the touchscreen for half or even two-thirds the price, there's no doubt we'd choose the latter.
Price: Rs. 29,990
Pros:

Touchscreen
Good looks
USB 3.0 and decent connectivity

Cons:

Uncomfortable keyboard and trackpad

Generally poor performance

Highly overpriced

Ratings (out of 5):

Design: 3
Display: 3
Performance: 2

Software: 2.5
Battery Life: 3
Value for Money: 2
Overall: 2.5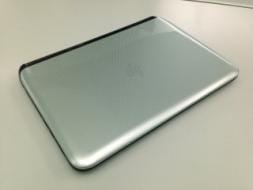 HP Pavililon 10 TouchSmart in pictures