Computex, the PC hardware industry's annual celebration of everything new and interesting, was unusually quiet this year. Everyone from exhibitors to the international press seemed aware of the distinct lack of buzz on the show floor and at private events last week in Taipei. The exhibition itself seemed smaller than it has been for most of the past decade, with one hall at the Taipei World Trade Center used for visitor registrations, and another converted into an event space, where there should have been exhibitors clamouring for attention.
The elaborate multi-storey booths of years past, with stages for live performances and cartoon-level decorations, were all but gone. Floor walkers handing out pamphlets and costumed mascots yelling slogans were few and far between. Even the customary trays of free ballpoint pens and candies or bottles of water for exhausted visitors had been tucked away. More importantly, exhibitors just didn't seem to have as much to show off this year.
Perhaps the biggest and most noticeable misses this year were thanks to Intel. The world's largest chipmaker usually times its major launches such that Taiwanese manufacturers have new products to show off at Computex - in previous years there would be walls of motherboards stretching as far as the eye could see, and elaborate arrangements of laptops, tablets, and even smartphones. This year, Intel is in reinvention mode, and in no position to put on splashy displays barely a month after announcing it would cut 12,000 jobs. With its mobile SoC plans now cancelled, 10nm Cannonlake launch moved to next year, and even Kaby Lake launching later in the year than usual, there just wasn't much for Intel to show off, or for its downstream partners to build upon.

Instead of its usual massive booth right in the centre of the main exhibition floor with hundreds of products on display, Intel seemingly retreated to one small corner of the lobby of one of the show's peripheral venues with only a dozen or so exhibits and one obligatory VR demo. The official line was that Intel wanted to allow partners to show off their own products, but that might have carried more weight if there had been products to show off in the first place. Most of what there was to see was aimed at industrial or infrastructure-level customers, such as a car fleet management system and a real-time multi-stream video and VR delivery system.
Top company executives delivered Intel's traditional Computex opening keynote, but rather than unveiling new consumer products or product categories, most of their time was spent outlining a vision of connected devices, services and infrastructure. Kaby Lake (now confirmed to be called "7th Generation Intel Core") processors, the long-awaited Broadwell-E Extreme Edition CPUs, and even Optane SSDs were discussed, but not in much detail. There were no subsequent presentations from the company's smaller divisions. AMD had the opportunity to swoop in and fill some of that vacuum, but it too doesn't have anything ready to show off yet. The company did disclose some information about the upcoming Zen architecture and launched its warmed-over Bristol Ridge APUs, but everyone wanted the next-generation Polaris GPUs to launch and that didn't happen. AMD didn't have a booth on the show floor either, and so there were no demos or examples of products to be seen.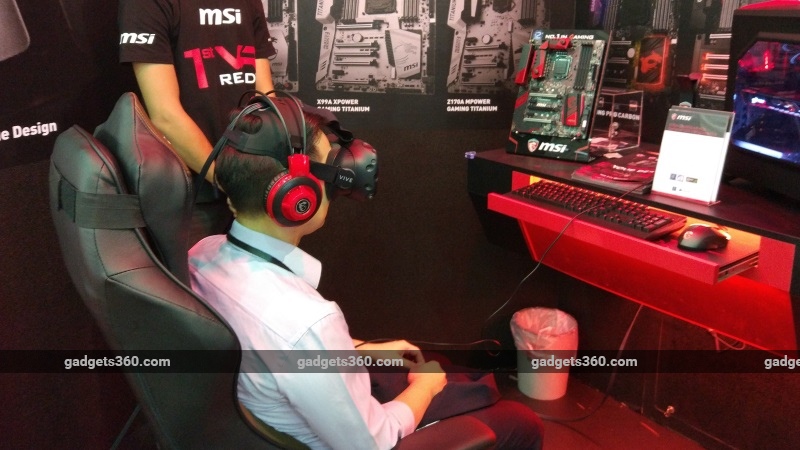 All of this left the Taiwanese manufacturers with very few new PC products to show off. With no new CPUs, there can be no new motherboards - we got only a few new X99 models for Broadwell-E and new revisions of previous models with incremental updates or just new cosmetic touches to keep the market fresh. AMD, Gigabyte, MSI, ASRock and their smaller competitors all dedicated space to modders who created all kinds of outlandish and creative designs, which were certainly impressive, but ultimately didn't show off any new technology. Asus devoted most of its floorspace to the new ZenFone 3, ZenBook 3 and Transformer 3 products - some of which won't be releasing till Intel is ready to ship Kaby Lake in volume, but at least they offered some clue of the direction we should expect to see manufacturers moving in.
And Asus did have Zenbo, possibly the only surprise of the entire show. This rotund domestic robot might spur a few competitors or at least imitators, but it really was more of a curiosity, rather than a potential new market for the industry as a whole to tap. It remains to be seen whether anyone would actually want something of this kind in their homes, at least in its current form.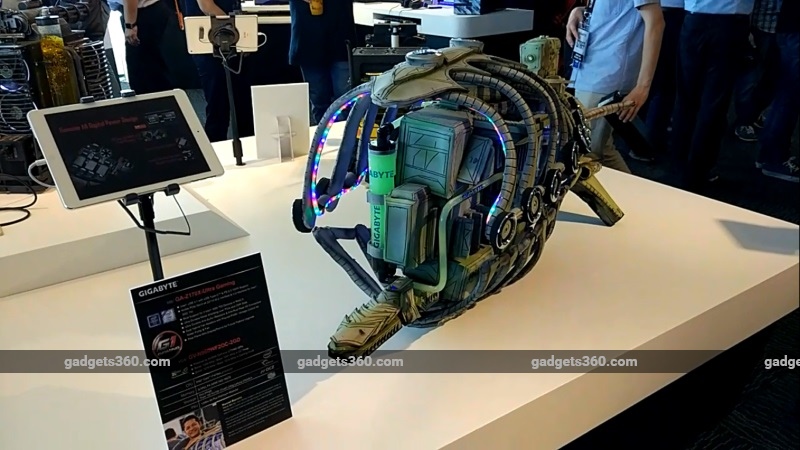 What everyone did have to show was modded PCs and VR. Modded PCs, no matter how outlandish, are always great fun. There were the sensible, functional mods which showed off what is possible thanks to hardware capabilities, such as a fancy cooling systems or extremely small components, and then there were the downright ridiculous ones with attached cotton candy machines, which exist just for fun.
Nearly every single large company had some sort of VR demo, and many of the smaller ones did too - whether or not there was any need to. The idea, ostensibly, is that VR is one of today's most demanding computer applications and so a VR demo shows that these companies have the kind of gear needed to run it. However, the uncomfortable truth is that a lot of the demos felt the same on everyone's hardware and didn't really serve to show off any unique capabilities. We've had this kind of power for a while now - maybe not as affordable as it is now, but it isn't new. Moreover, everyone was using Oculus and Vive headsets - essentially showing that they can power other companies' experiences rather than delivering their own.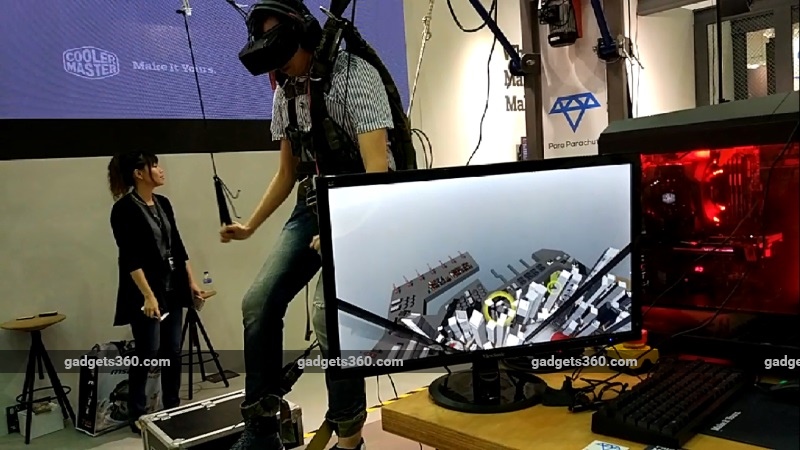 That's still fair enough for Nvidia, Asus, MSI and the like, but when Cooler Master tries claiming that its latest chassis help folk come up with more creative VR experiences, we can't help but think the entire industry is in trouble. VR might be the next big thing that spurs PC upgrades and hardware sales, but it won't stretch to cover the entire supply chain.
We were expecting to see a lot of USB Type-C and Thunderbolt 3 products, but even those were in short supply. Companies we spoke to were of the opinion that the market for Type-C won't really take off till the end of this year. However they were all pretty certain that the next iPhones will use only Lightning for audio output, so we saw plenty of Lightning headphones and adapters. Drones, 3D printers and even the usual staple of power banks and pen drives were few and far between. There were a couple of unremarkable wearables, loads of ordinary accessories, and of course legions of knockoff products. Even IoT, the consumer industry's favourite buzzword going into 2016, was surprisingly muted. Makers of "smart" spoons, helmets and doorbells might have been present, but they weren't making noise.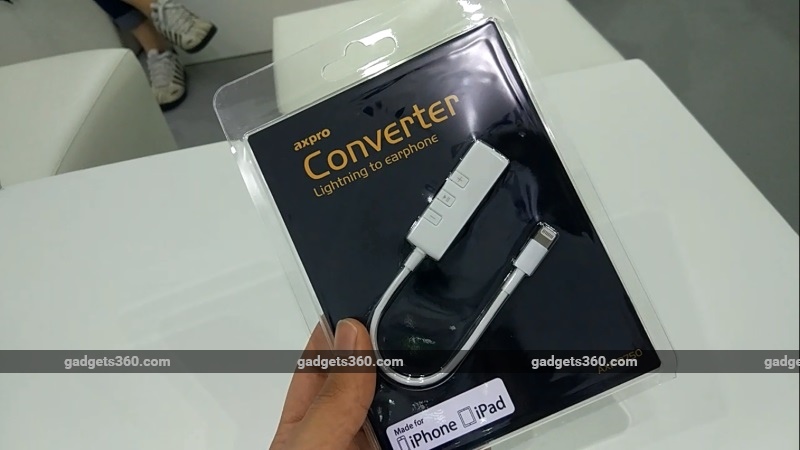 Even during the global economic downturn of 2010-2011, Computex didn't feel this dire. It might not be a sign that the industry as a whole is facing a crisis, but it does show that the Taiwanese supply chain is losing influence when it comes to dictating the direction that consumer tech moves in. As smartphones and ecosystems designed around them continue to dominate the landscape, shows such as
MWC
and
CES
have become more important. Computex still has a huge role to play when it comes to infrastructure, OEM/ODM sourcing, and manufacturing, but it isn't where companies were able to show off any major innovations this year.
Disclosure: Asus sponsored the correspondent's flights and hotel for the event in Taipei.