Windows 10, the latest iteration of Microsoft's desktop operating system, will become available for purchase/ upgrade starting Wednesday. It boasts a number of new features, as well as brings back the good old Start Menu which the company had parted ways with while introducing Windows 8. But despite these tempting features, there are many concerning issues that should prevent you from making the jump.
(Also see: Eight Reasons You Should Upgrade to Windows 10)
Despite what Microsoft will have you believe, Windows 10 doesn't seem like a finished product yet. For instance, both Settings app and Control Panel offer similar features. The company was expected to migrate the two into one, but that is yet to happen. It just looks weird to have both of them available on Windows 10. Another inconsistency can be seen in the context menu option. The background and layout of the menu changes as you switch between apps.
Windows 10 also doesn't seem stable and smooth yet. Every once in a while the Action Center, the volume icon, and other applications in the notification area (or system tray), become unresponsive.
Another area for concern is compatibility. Windows 10, in itself, doesn't ask for a heavy gear. In fact, if your computer can run Windows 7 or Windows 8, it should ideally have no qualms running the new operating system. There's a compatibility tool that you can download to test your hardware's readiness. Though, there's no guarantee that your laptop/ desktop vendor will release new drivers that support the new operating system.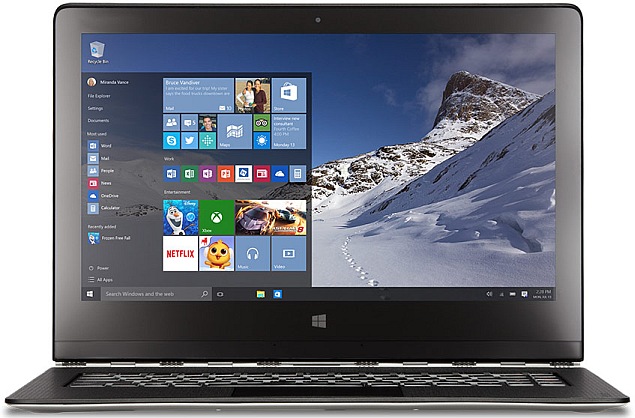 Speaking of incompatibility, your favourite application might not run on Windows 10. Say you're using an old version of Adobe's Photoshop, or your work requires you to use an old app, you would want to hold off the update for a while.
You'll also miss out on a couple of features. If you're moving from Windows 7, you should know that desktop widgets and Windows Media Center are not included in Windows 10.
(Also see: Features You'll Lose When Upgrading to Windows 10)
By default, Microsoft won't let Windows 10 Home users decide when and what updates they want to install. The company has since released a tool, but it still needs to be manually downloaded by users. Also, at this point, it is not certain if the tool will block only selected updates or every update.
(Also see: Windows 10 Shares Wi-Fi Passwords With Your Contacts - Here's How to Disable It)
The repercussion of forced update was on display earlier this week when several Nvidia users started facing software issues on their computers after installing an update from the company. In addition, automatic upgrades could also eat up a significant amount of data -- something that you might not want.
If you are ready to brave that, there are plenty of new features to look forward to in Windows 10.