Microsoft, as expected, has started rolling out Windows 10 Build 10240, which is said to be the RTM (release to manufacturing) build, to Windows 10 Insiders.
The company was expected to finalise the Windows 10 build, bringing it to the RTM stage last week ahead of its official July 29 release. Now, The Verge citing people familiar with Microsoft's plan reports that the Build 10240 is the final RTM copy, which will be available to OEM partners to preload their new machines.
The report adds that Microsoft on Wednesday was internally signing off the build and might announce the RTM build by the end of this week. However, it also speculates that the company may "choose to ignore the milestone and focus on the launch."
Microsoft has already clarified that Windows 10 operating system would be hitting the market on July 29; though everyone won't be able download the new OS on that date. This will also mean that new machines with Windows 10 will be available to buy only after a few weeks from the July 29 release date.
(Also see: Windows 10 to Roll Out in Waves From July 29)
Microsoft's Gabriel Aul, Engineering General Manager for Operating Systems Group, in a blog post said, "Over the past few days we've been preparing our release pipelines and processes, and this build is one step closer to what customers will start to receive on 7/29. For example, you'll notice with this build that the desktop watermark is no longer there (you can still do Search > Winver to see your version number. We're all working super hard here to deliver the best Windows ever, and are preparing everything that needs to be in place for our public release."
Aul also confirmed that Microsoft will be releasing Windows updates and app updates in the Store over the next two weeks. Some of the new changes claimed by Microsoft in the latest build include the new Edge browser with optimised performance that is said to beat Chrome and Safari in JavaScript benchmarks. It also includes non-preview version of the Office Word, Excel, and PowerPoint mobile apps for Windows 10 with a few changes.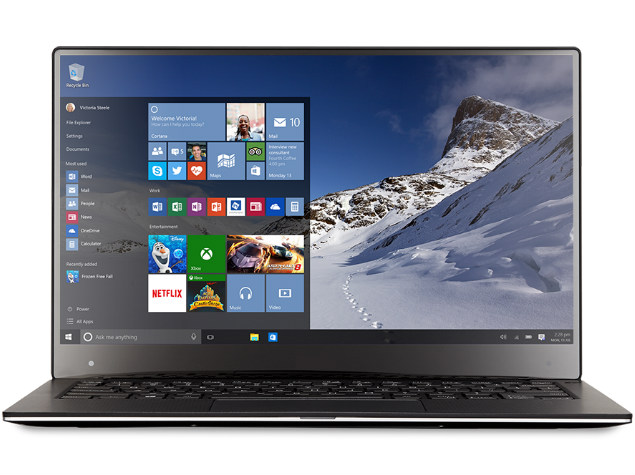 Tom Warren from The Verge also points out that Microsoft has smartly gone with the final Build 10240 name, as the number signifies Windows 10 operating system. Considering that 1024 kilobytes make 1 megabyte, Build 10240 refers to 10, with 10240 kilobytes signifying 10 megabytes.
(Also see: Windows 10 Will Be a Free Upgrade, but New Users Will Need to Shell Out Up to $199)
In separate news, Microsoft's Gabriel Aul confirmed that Surface RT tablets along with other devices running Windows RT will get an update in September. He said in a tweet, "Windows 8.1 RT Update 3 will be available in September."
To recall, Microsoft back in January confirmed that it was working on a Windows 10 update for the versions of its Surface tablet that run Windows RT, however the update would only bring some of the functionality of Windows 10.