Over the last two days, all major computing and mobile technology related firms have been making interesting showcases of their upcoming products and technologies at
CES 2014
. Jumping onto the bandwagon, Toshiba, on Tuesday unveiled what seem to be the world's first ever 4K laptops at the ongoing event in Las Vegas. The two laptops, Tecra W50 and the Satellite P50t will not only feature full 4K Ultra-HD displays but will also run the new Windows 8.1 operating systems. Pricing and availability were not revealed by the company.
While the target audience for the powerful devices are across a wide segment, if reports are to be believed then the devices are a little on the chunkier side, with the stunning display in tow. The announcement was further endorsed by Microsoft, which announced, "Today Toshiba has made 4K display technology more accessible to mobile professionals and enthusiasts by announcing two exciting new Windows 8.1 laptops that feature integrated 15.6" 4K Ultra-HD displays. These new Toshiba 4K laptops will take laptop screen resolution to the next level!", on their official blog.
The Toshiba Tecra W50 is designed for professionals working with graphically-intensive applications, packing an integrated NVIDIA Quadro K2100M graphics with 2GB dedicated memory, fourth generation Intel Core processor, and a 15.6-inch 4K Ultra-HD display (3840 x 2160), 282 PPI, colour calibrated display.
The second on the list is the Satellite P50t, which features the same display and resolution as the Tecra W50 and has an integrated touch functionality along with it. It could be safer to assume that the device will be targeted towards a more younger audience. The 4K Ultra-HD screen also features edge-to-edge glass with vibrant colour, crystal clarity, and higher contrast. Incidentally Toshiba didn't reveal any of the specifications for the P50t.
Both the Toshiba 4K laptops will go on sale in the middle of 2014. The pricing of the devices hasn't been revealed either. Toshiba might just charge top dollar for the two devices, as industry pundits are predicting. An interesting point in consideration to support this argument is that Panasonic will also be retailing their Panasonic Toughpad 4K UT-MB5, with its 20-inch 2840x2560 pixel resolution screen, in mid-February for $5,999 (Rs. 3,70,000) after first being revealed a year ago at CES 2013. While Toshiba is dealing with the laptop division they are certainly the first ones to announce a laptop and the pricing can be anybody's guess.
Stay in touch with the latest from CES 2014, via our
CES page
.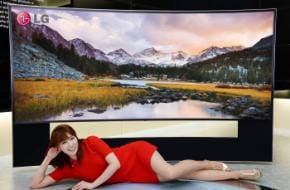 CES 2014 - World's biggest tech event in pics