Sony at
CES 2014
showcased a new compact notebook adding to its Vaio line up - Sony Vaio Fit 11A, a 2.82-pound notebook which sports a 11-inch TRILUMINOS full-HD display, and Intel Pentium quad-core processor.
Vaio Fit 11A is a hybrid laptop which can be converted into a tablet for easy on-the-go access by users. The notebook includes an 8-megapixel rear camera placed at the lid of the device's rotational screen, apart from 128GB of built-in storage.
The hybrid laptop includes a backlit keyboard, a solid state drive and a touchpad paired with Sony Vaio's gesture control software. Vaio Fit 11A comes bundled with Vaio Active Pen Accessory.
The latest Windows 8.1 operating system runs on the Sony Vaio Fit, along with 802.11ac Wi-Fi connectivity. Both these features will be rolled out for other Vaio models which include the updated versions of Vaio Pro 11 and 13, Vaio Tap 11 and Vaio Tap 21 in the spring.
The Sony Vaio Fit 11A, along with the above mentioned devices, is said to arrive preloaded with Adobe's Photoshop Elements 12 which will work well with the Vaio Active Pen.
The Sony Vaio machines will be further detailed during the CES event this week, along with Sony's 14E and 15E models, which will start at $579 (roughly Rs. 36,000) later this month. The 11-inch (described above) and 13-inch models of Flip will be entering the markets in February and will be priced at $799 (roughly Rs. 50,000) and $1129 (roughly Rs. 70,400) respectively. No details about the 13-inch model have been provided.
The refreshed Vaio Pro and Vaio Duo models will also be available in April.
Additionally, Sony revealed its Xperia Z1 Compact smartphone in the ongoing CES 2014 event.
Stay in touch with the latest from CES 2014, via our
CES page
.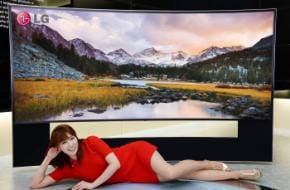 CES 2014 - World's biggest tech event in pics