Samsung has added a laptop and an all-in-one desktop system to its ATIV line of devices namely the Samsung ATIV Book 9 2014 Edition and the ATIV One 7 2014 Edition. The prices for the devices are not mentioned as of yet. However the ATIV One 7 2014 Edition (non-touch screen) will be available in Korea starting February 2014 and the touchscreen version from April 2014. The ATIV Book 9 2014 Edition's availability dates have not been mentioned.
The Samsung ATIV One 7 2014 Edition all-in-one (AIO) desktop system runs on the Windows 8.1, also known as Windows Blue OS (64-bit) and sports a 24-inch full-HD (1920 x 1080 pixels) 16:9, anti-reflection, LED display with 178 degree free-viewing angle feature and multi-touch support up to 10 points. The system is supported by fourth generation Intel 'Haswell' Core i3 or i5 processors with integrated graphics processors, paired to work with 8GB of RAM. The desktop also features a 720p HD webcam for video chats and a 1TB hard disk drive. ATIV One 7 2014 Edition also includes 2 USB 3.0 and USB 2.0 ports along with a HDMI-in/out port. The desktop is only available in White colour. It weighs 7.3 kilograms and measures - (w) 575.4 x (h) 345.4 X d (d) 26.6mm.
The Samsung ATIV Book 9 2014 Edition laptop operates on Windows 8 operating system featuring a 15.6-inch full-HD (1920 x 1080) resolution, which is said to be 20 percent brighter and 125 percent higher definition display than that equipped on the previous generation of Book 9 laptop. The laptop is powered by an Intel Core i5 or i7 processor, with an integrated Intel HD Graphics 4400 and 8GB RAM.
The ATIV Book 9 2014 Edition sports a 720p HD webcam, and 1TB storage with a number of connectivity options. Connectivity features includes 2xUSB 3.0, 1xUSB 2.0, HDMI and a SD port. The device can be backed up to 14 hours on the battery life. The laptop measures 374.3 x 249.9 mm (no depth provided), weighs 1.85 kilograms and will be available in Solid Black colour variant only. Stay in touch with the latest from CES 2014, via our
CES page
.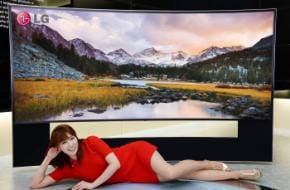 CES 2014 - World's biggest tech event in pics
For the latest tech news and reviews, follow Gadgets 360 on Twitter, Facebook, and Google News. For the latest videos on gadgets and tech, subscribe to our YouTube channel.
Related Stories