RDP, an IT hardware and mobility devices manufacturing company, on Wednesday announced the launch of its RDP ThinBook ultra slim laptop at Rs. 9,999.
The 14.1-inch laptop runs Windows 10 Home, and is claimed to be India's most affordable laptop in its segment.
Developed in strategic association with ecosystem players Microsoft and Intel, RDP says the ThinBook aims to address the needs of entry-level consumers looking for an affordable yet robust device.
The RDP ThinBook, weighing 1.4kg, is powered by an Intel Atom x5-Z8300 SoC (4 cores, 4 threads, 1.44GHz base clock, 1.84GHz Turbo clock, 2MB Cache) coupled with 2GB of RAM. It bears 32GB of storage, expandable via microSD card (up to 128GB). It comes with a 14.1-inch HD (1366x768 pixels) LED-backlit display and a 10000mAh Li-Polimer battery rated to deliver up to 8.5 hours of backup.
Telangana's Information Technology Minister K.T. Rama Rao, who launched the laptop, assured all support to the company for its plans to manufacture the device in Telangana in three to four quarters.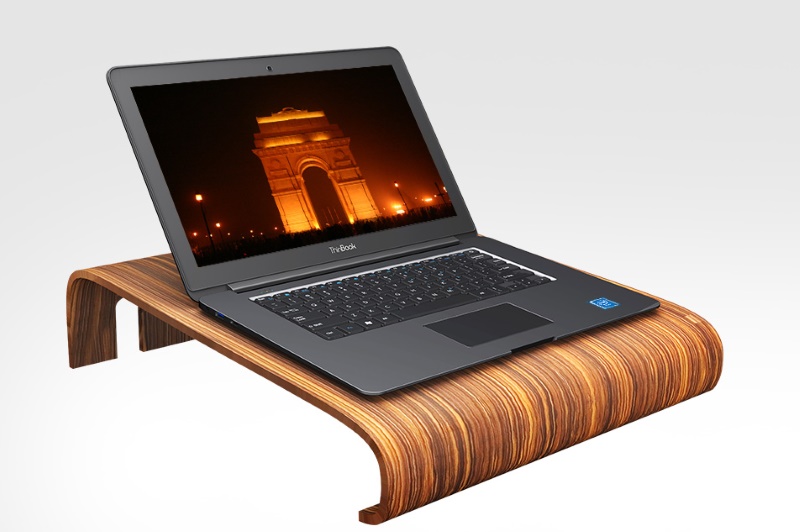 Priyadarshi Mohapatra, Country General Manager, Consumer Channel Group, Microsoft India and Anand Ramamoorthy, Director - consumption sales, Intel South Asia also attended the launch.
Vikram Redlapalli, founder and managing director, RDP Workstations Pvt. Ltd said that it plans to sell 30,000 to 40,000 devices during the current financial year.
He said despite the low cost, the features of the RDP ThinBook had not been compromised. It can be used for education and for all basic and above basic applications.
The company plans to come out with more powerful variants of the RDP ThinBook, which was designed in Hyderabad but manufactured in Taiwan.
Vikram is confident of further bringing down the cost by manufacturing the device in Telangana by availing the incentives the state offers.
Incorporated in 2012, the company started manufacturing low-cost computing devices called Thinkline using server based computing system instead of conventional personal computer and later expanded to mini PCs, catering to corporate and small and medium businesses.
"This is our first product in consumer space. We see a huge potential in affordable computing devices," he said.
The company also showcased its other affordable products like 8-inch Gravity Tablets, 10.1-inch ThinBook 2-in-1 Laptops, the ThinBook Convertible, and the PlugPC, all powered by Intel processors and Microsoft.
The company, which so far invested $7-8 million, had revenues of $4 million during the last financial year.
Written with inputs from IANS