Nvidia has launched its latest graphics processors, the GeForce GTX 750 Ti and GeForce GTX 750 in India. The two GPUs are notable for being the first products based on Nvidia's latest Maxwell architecture, which promises significant performance improvements and power savings compared to previous generation products.
GeForce GTX 750 Ti cards will be priced at Rs. 11,990 onwards, while those featuring the slightly less powerful GeForce GTX 750 will cost Rs. 9,900 onwards.
In terms of specifications, the GeForce GTX 750 Ti has 640 CUDA cores and runs at 1,020MHz. It will come with 1GB or 2GB of GDDR5 VRAM running at 1,350MHz on a 128-bit bus. Its TDP is 60 Watts, and it can run entirely off the PCIe bus, without requiring an additional power connector.
The GeForce GTX 750 is much the same, but has 512 CUDA cores running at the same speed. Cards with this GPU will only be available with 1GB of GDDR5 VRAM, which runs slightly slower at 1250MHz. These cards will have 55W TDPs.
| GPU | GK107 (Kepler) | GM107 (Maxwell) |
| --- | --- | --- |
| CUDA Cores | 384 | 640 |
| Base Clock | 1058 MHz | 1020 MHz |
| GPU Boost Clock | N/A | 1085 MHz |
| GFLOPs | 812.5 | 1305.6 |
| Texture Units | 32 | 40 |
| Texel fill-rate | 33.9 Gigatexels/sec | 40.8 Gigatexels/sec |
| Memory Clock | 5000 MHz | 5400 MHz |
| Memory Bandwidth | 80 GB/sec | 86.4 GB/sec |
| ROPs | 16 | 16 |
| L2 Cache Size | 256KB | 2048KB |
| TDP | 64W | 60W |
| Transistors | 1.3 Billion | 1.87 Billion |
| Die Size | 118 mm² | 148 mm² |
| Manufacturing Process | 28-nm | 28-nm |
Both GPUs are codenamed GM107, and Nvidia has published graphs demonstrating a performance lead of 2X over the previous Kepler architecture which the GeForce 650 Ti was based on, and 4X over the Fermi architecture that powered the GeForce 550 Ti. Maxwell's primary advantage is power saving, thanks to design improvements in the way workloads are balanced and instructions are scheduled.
Nvidia promises that both GPUs deliver up to twice the performance of their predecessors with up to 50 percent reduction in power consumption. The company also claims that the performance of both GPUs exceeds that of AMD's Radeon R7-260X and Radeon R7-260 GPUs by 10 percent, with half the power required.
Nvidia will position cards based on both GPUs as powerful enough for high quality gaming, but also small and quiet enough for small-form-factor home theatre PCs and the emerging category of Steamboxes. Regular reference cards are 5.7 inches long, but partners will also be producing half-height PCIe cards based on the GTX 750 Ti and GTX 750. Passive cooled graphics cards which don't require a fan at all might also be on the horizon.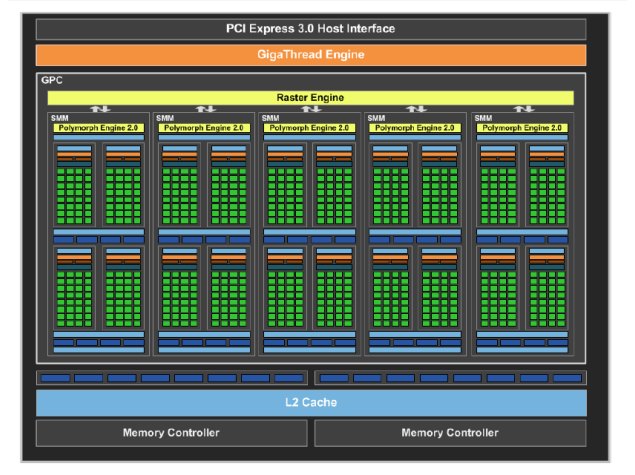 Speaking at the launch event, Nikhil Kohli, Nvidia Head - Distribution for South Asia also pointed out that by not requiring a power connector, the cards are well suited to owners of older desktop PCs or those built by assemblers, which happen to have cheaper power supplies. The cards won't put any strain on even a 300W PSU, which is the most commonly found wattage in the value segment. Thus, hopeful gamers who had never been able to put a GTX-class GPU in their PCs will now be able to do so.
We were able to spend some hands-on time with a GeForce GTX 750 Ti card at the launch event in Mumbai today. The Asus branded card featured a custom cooler with two fans, which extended slightly past the end of the rather squat card. The card did have a PCIe power connector, which we were told customers can safely ignore unless they plan to overclock the card. Considering the card's value segment positioning, the card featured a legacy VGA output in addition to two DVI ports and one HDMI port.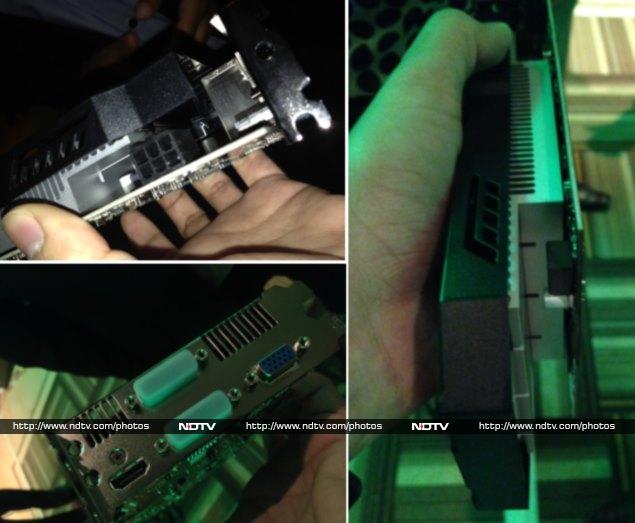 The launch in India has been coordinated with the rest of the world, with graphics cards based on the GeForce GTX 750 Ti and GeForce GTX 750 launched simultaneously by Asus, Zotac, Palit and other Nvidia board partners. The cards will be available with reference as well as custom designs right from the launch day.