Microsoft has announced it is rolling out the Windows 10 November update, the first major update to its latest operating system. Codenamed Threshold 2 and also dubbed the Fall Update, Thursday's update largely aims to smoothen the rough edges that Windows 10 originally shipped with around three-and-a-half months ago.
(Also see: Xbox One Windows 10 Update Is Out Now - How to Download)
The update is the same build, dubbed 10586, which was rolled out to Windows Insider testers last week. As previously rumoured, computers currently running Windows 7 or Windows 8.1 can jump directly to the latest version of Windows 10, should they wish to upgrade (for free, of course). The company claims that with the new update, the same machine with Windows 10 will be 30 percent faster than Windows 7.
(Also see: Windows 10 Review: New, Yet Familiar)
Besides offering fixes and improvements, the latest Windows 10 update also brings along new features to Cortana, and some graphical alterations to the user interface. The Start menu, for instance, now offers better context menu while resizing the tiles. It can now also hold more items - increasing the count from 500 to 2048.
Moving along, Cortana has gotten smarter, now allowing users to write using a stylus to create reminders. It is getting better integrations too. It can now keep a track of your upcoming meetings and events by looking at your email and offer to book an Uber cab to your destination. Cortana is now also well versed with Indian English.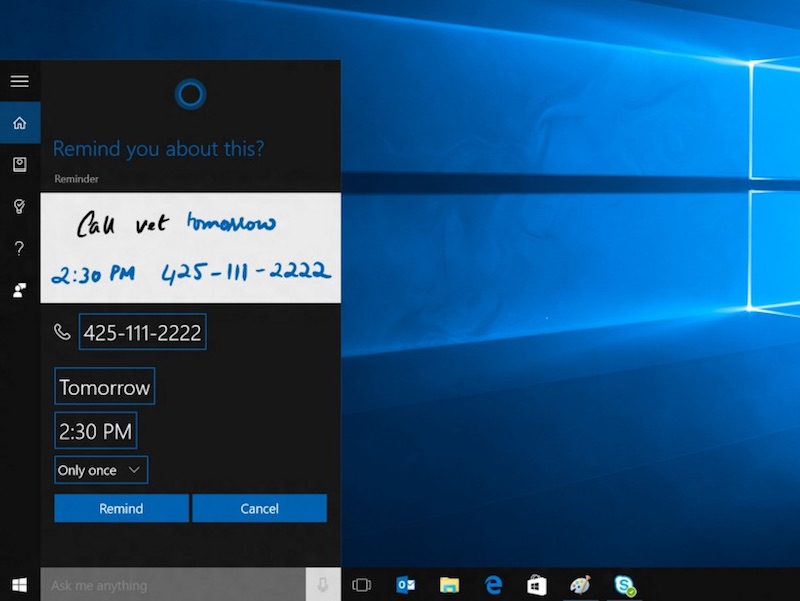 The digital voice assistant always worked with the new browser, Microsoft Edge, but now users will be able to see its applications more prominently. For instance, if you visit an online retailer, Cortana will let you know if there are coupons available for that website. Speaking of Edge, it now offers tab previews, and allows you to sync favourites and reading items between different computers. Extensions support, however, is not arriving until next year.
The update is also aimed at enterprise users. The company says that it is including support for Windows Update for Business, and Windows Store for Business. Both will allow business users to utilise Group Policy to easily deploy and manage apps and updates on Windows 10 business PCs.
Users on the regular cycle (i.e. most end users) will receive the update via Windows Update. Standalone ISO images of the updated Windows 10 version are also available to download via company's MSDN channel.