With just a week left ahead of CES 2014, LG has announced that it will launch the Ultra PC (Model 13Z940) ultrabook, the second-generation of the company's hybrid Tab-Book 2 (Models 11T740 and 11T540) and an all-in-one PC (Model 27V740) at the International Consumer Electronics Show (CES) 2014.
As of now, there are no details about the availability and pricing of any of the three new LG devices. The company notes that the upcoming LG PC products weigh less than their predecessors and are also upgraded in terms of form factor.
The latest LG Ultra PC (Model 13Z940) is powered by an Intel 'Haswell' Core i5 processor, and weighs 980 grams. The LG Ultra PC will come in two storage variants solid-state drive (128GB or 256GB). It runs Windows 8, though LG has not specified if it is the Windows 8.1 version.
It features a 13.3-inch full-HD IPS display with LG's Super Narrow Bezel design (4.4mm thin) and is 13.6mm at its thickest point. LG has equipped Reader Mode on the Ultra PC, offering users the option to alter the background of any onscreen image to resemble paper, which the company claims reduces eye-strain and energy consumption.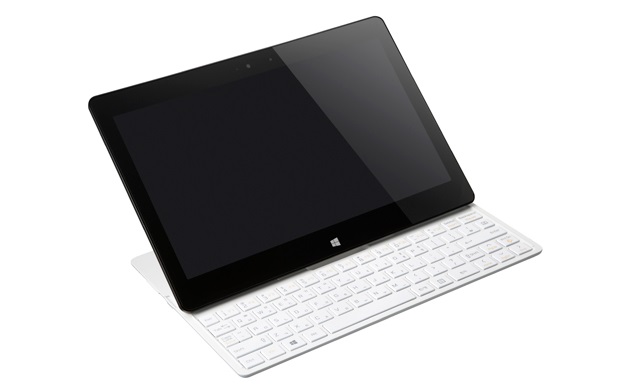 LG also plans to announce two new models of the Tab-Book 2 (Models 11T740 and 11T540) that will be based on Windows 8.1. Both the Tab-Book 2 models sport touchscreen with support for 10-point touch control and offer slide-out QWERTY keyboards under the 11.6-inch full-HD IPS display.
LG notes that the flagship Tab-Book 2 (11T740) model is 16.7mm thin, and weighs 1.05 kilograms. Both the Tab-Book 2 models are powered by fourth generation Intel 'Haswell' Core i5 processors.
The LG all-in-one (AIO) PC (Model 27V740) features a 27-inch IPS display and is based on Windows 8.1. It is powered by an unspecified Intel Core processor, and also features the Nvidia's GeForce GT 740M graphics card.
Commenting on the launch, Hyoung-sei Park, head of the IT Business Division at LG Electronics' Home Entertainment Company said, "Lightweight, beautiful and fast, the latest PC products from LG offer unmatched versatility. Our 2014 line-up is specifically designed to let customers take advantage of cutting-edge technology in a myriad of innovative ways. Essentially, the new generation of PC products from LG enables users to find the perfect computers for their needs, whether it's for home, work, school or entertainment."