Lenovo has refreshed its flagship convertible laptop, the Yoga Pro 3, with the launch of Yoga 900. The company has also launched the Yoga Home 900, a portable all-in-one computer.
The Lenovo Yoga 900 comes with several handy improvements to the Yoga Pro 3. The company has swapped the slower Intel Core M processor with all new Intel 'Skylake' Core processor while maintaining the hinge and convertible design that allows it be used as a tablet as well.
As for the specifications, the Lenovo Yoga 900 sports a 13.3-inch display with a 3200x1800 pixel resolution. As mentioned above, the new laptop comes with 8GB of RAM with 256GB SSD storage. Users can decide between an Core i5 or Core i7 Skylake processor. Users with the Core i7 chipset get 512GB SSD internal storage. The Lenovo Yoga 900 starts at $1,199 (roughly Rs. 78,000). The company says that users will also get an option to get a 16GB RAM variant of the Yoga 900 when placing an order directly from the company's website.
(Also see: Lenovo Refused to Sell Surface Pro 3 as Microsoft Is a 'Competitor')
The laptop comes with 66Whr battery (compared to 44Whr in the Lenovo Yoga Pro 3). On the connectivity front, you get two USB 3.0 ports, a USB Type-C port, a headphone jack, and an SD card reader. On the software side, the convertible runs Windows 10.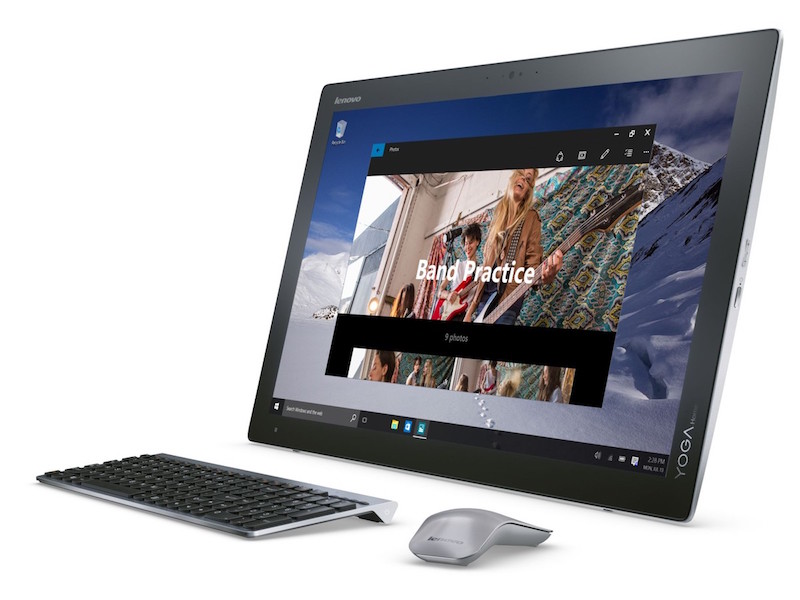 The company also launched the Yoga Home 900, the first desktop in the Yoga lineup. The Yoga Home 900, featuring a 27-inch full-HD (1920x1080 pixel) display, comes with a choice of Intel's fifth generation Core processors and a discrete Nvidia GeForce 940A (2GB) graphics card. The all-in-one device comes with an in-built battery that can keep the device running for three hours on a single charge, and enabled it to be used as a tablet or a desktop.
The base model features an Intel Core i5-5200U processor paired with 8GB of DDR3L RAM and 256GB of SSD storage. There are three USB 3.0 ports, an HDMI-in port, and dual 2.5W speakers. It features company's homegrown Aura interface that comes with many of apps and games tailored for the large screen. It runs Windows 10. The Yoga Home 900 begins at $1,549 and will start shipping in some regions this month.