Lenovo is not yet done with announcing refreshed versions of its wide range of laptops, as it has introduced 11 new laptops at CES 2015. However, out of the 11 new laptops, the majority are a simple upgrade over their older versions while some are brand new.
While last time, the company announced eight refreshed laptop devices under its ThinkPad line-up, this time it has focused on its 'Yoga' portfolio. Starting with the devices aimed for everyday consumers, Lenovo's new Yoga 3 11 will now be taking place of the Yoga 2 11, while the Yoga 3 14 will fill-in for the Yoga 3 13, which launched last year.
The firm has introduced a new bright orange colour variant for both the laptops along with a change in processors for both. While the 11-inch screen sized Yoga 3 11 model runs on Intel's Core M chip, the larger 14-inch screen model (Yoga 3 14) will run 5th generation 'Broadwell' Intel Core processors. Also, the Yoga 3 11's Intel Core M chip inclusion allows the device to be lighter at 1.1kg. Both laptops feature a full-HD display and can be configured for up to 8GB of RAM. Options between 128GB or 256GB SSD storage or 500GB HDD storage is also available.
The Yoga 3 11 is priced at $699 (roughly Rs. 44,400), while the Yoga 3 14 comes with a price tag of Rs. $799 (roughly Rs. 50,700). Both models will hit shelves this month.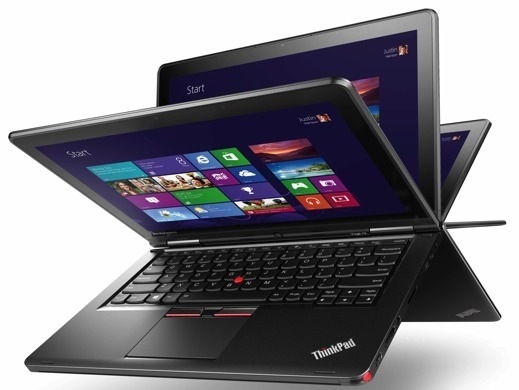 Moving on to the ThinkPad Yoga Series, Lenovo introduced three new laptops. While the Lenovo ThinkPad Yoga 12 2015 version replaces the older model, other two models namely ThinkPad Yoga 14 and ThinkPad Yoga 15 are completely new additions to the lineup. All the three models sport 5th generation 'Broadwell' Intel Core processors with the two new laptops including discrete graphic options. The 15-inch screen featuring ThinkPad Yoga 15 includes a depth-sensing Intel RealSense camera.
All three laptops will reach the market in February this year starting with $685 (roughly Rs. 43,500) for ThinkPad Yoga 12 2015 version, $749 (roughly Rs. 47,600) for ThinkPad Yoga 14 and $875 (roughly Rs. 55,600) for ThinkPad Yoga 15.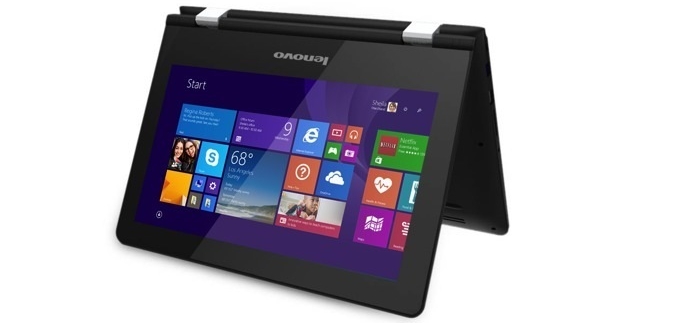 Under its Yoga Flex sub-brand, Lenovo upgraded its Yoga Flex 3 11, Yoga Flex 3 14 and Yoga Flex 3 15 laptops. The 2015 version of the laptops now include an extra 360-degree rotating option, letting users work on all four laptop modes - Notebook, Tablet, Stand and Tent.
The three Yoga Flex laptops now also house different processors. While the 11-inch screen featuring model runs on a Pentium CPU, the other two are powered by 5th generation 'Broadwell' Intel Core i5/ Core i7 processors with choice between integrated and discrete graphic options.
It is worth mentioning that the Yoga Flex laptops will go on sale starting May this year and will be priced starting $399 (roughly Rs. 25,300) for Yoga Flex 3 11, $549 (roughly Rs. 34,900) for Yoga Flex 3 14, and $579 (roughly Rs. 36,700) for Yoga Flex 3 15.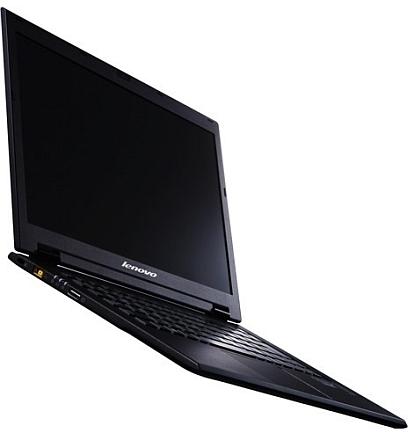 Lenovo further introduced what it claims are the lightest laptops to date - the LaVie Z series developed in collaboration with NEC. While the firm launched its ultra-portable LaVie HZ550, which weighs around 780 grams, it also announced its lightest convertible notebook called the LaVie HZ750, weighing around 925 grams.
Both laptops feature WQHD (2560x1440 pixels) displays, run on 5th generation 'Broadwell' Intel Core processors and offer a battery life of up to eight hours. Both are also made of magnesium-lithium alloy, which according to Lenovo makes them light and sturdy. In addition, LaVie HZ750's display is directly bonded and uses a film instead of a glass cover. Sharp's IGZO displays are also used for less consumption of power. Both models will arrive in May this year with the LaVie HZ550 priced at $1,299 (roughly Rs. 82,500) and LaVie HZ750 costing $1,499 (roughly Rs. 95,200).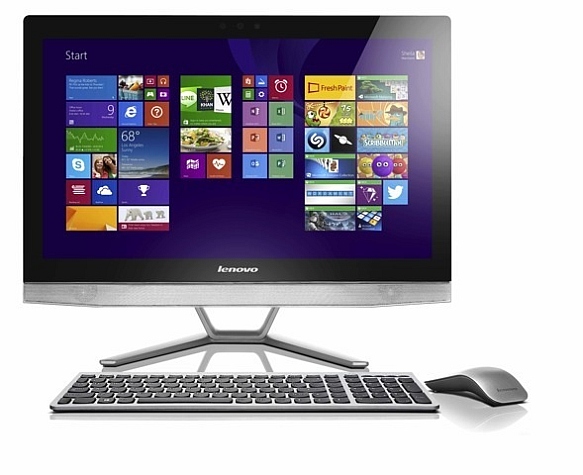 To round off the list, Lenovo lastly introduced three new desktop all-in-one systems namely the B50, C40 and C50. The Lenovo B50 features a 23.8-inch full-HD IPS display, and also houses Intel's RealSense motion-sensing 3D camera. The system includes the older 4th generation 'Haswell' Intel Core processor alongside Nvidia's next-generation graphics. The B50 is priced at $1,249 (roughly Rs. 79,300) and will arrive starting March.
The Lenovo C40 and C50 all-in-one PCs feature 21.5-inch display and 23-inch full-HD IPS displays respectively. The devices run on older Nvidia graphics and last year's Intel Core processors. While the C40 is priced at $429 (roughly Rs. 27,200), the C50 costs $729 (roughly Rs. 46,300). Both the PC systems will arrive in March this year.