Lenovo has launched a number of laptop devices and accessories ahead of CES 2015. The announcements include eight new laptop models under its ThinkPad E, ThinkPad T, ThinkPad L and ThinkPad X lineups, all featuring Intel's fifth-generation 'Broadwell' Core processors.
The highlight of the announcement was the 2015 edition of Lenovo ThinkPad X1 Carbon. The new ThinkPad X1 Carbon features 14-inch display with a choice of full-HD and WQHD (2560x1440 pixel) displays, as well as touchscreen optoins. The laptop includes the dedicated functional keys, which were missing in its 2014 edition. It also features a redesigned touch pad with right and left buttons (also missing from the 2014 edition).
Some of the other specifications of the Lenovo ThinkPad X1 Carbon laptop include a 1.2kg-heavy and 18.5mm-thick carbon fibre build, up to 8GB of RAM, and 128GB, 180GB, 256GB or 320GB inbuilt storage options. The Lenovo ThinkPad X1 Carbon 2015 edition also sports an optional LTE connectivity modem. The device will start at $1,249 (roughly Rs. 79,100) and will be available in the US in January.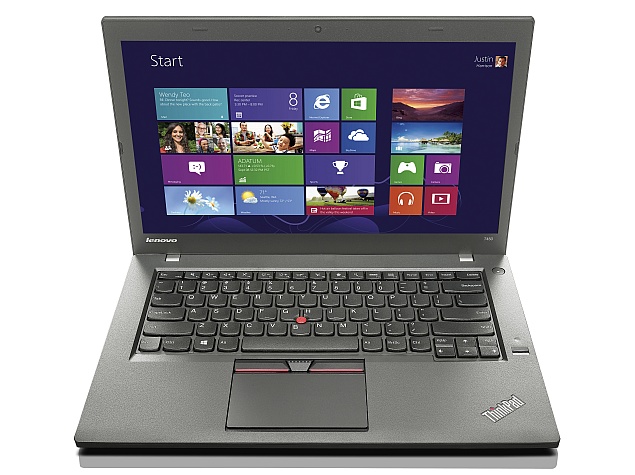 Lenovo has also announced the refreshed versions of other ThinkPad laptops with bumped-up specs. Within its ThinkPad X series, Lenovo announced the ThinkPad X250, which is the successor to ThinkPad X240. It will be priced starting $1,149 (roughly Rs. 72,800) and will be available to buy in February. The 12.5-inch laptop will feature a 1366x768 pixel display (full-HD option available), weigh 1.31kgs, and measure 20.3mm.
The firm will also be replacing its T440s with the newly launched T450s. The ThinkPad T450s is larger and starts with 14-inch 1600x900 pixel display, though a full-HD option is also available. The 14-inch ThinkPad T450 and 15-inch screen sporting ThinkPad T550 (with optional WQHD display) have been also unveiled. Both feature Lenovo's Power Bridge Technology, which lets users change the battery of the device without switching it off. The device models ThinkPad T450, ThinkPad T450s and ThinkPad T550 come with a starting price of $1,099 (roughly Rs. 69,600), $849 (roughly Rs. 53,700) and $999 (roughly Rs. 63,200) respectively and will hit shelves next month.
In addition, Lenovo also launched its low-end ThinkPad E450 and ThinkPad E550 laptops, both of which are heavier than the new ThinkPad T series, though they miss out on the touchscreen options. The ThinkPad E550 sports a 15.6-inch display, while the ThinkPad E450 houses a 14-inch display, both with full-HD options and up to 16GB of RAM. Both these laptops will be available to buy next month at starting price of $599 (roughly Rs. 38,000).
Lastly, Lenovo ThinkPad L450 has been also launched that includes a 14-inch display (up to full-HD screen resolution) and up to 16GB of RAM. The laptop model is priced starting $699 (roughly Rs. 44,200) and like others, will be available in next month. More details about the products can be found on Lenovo's news page.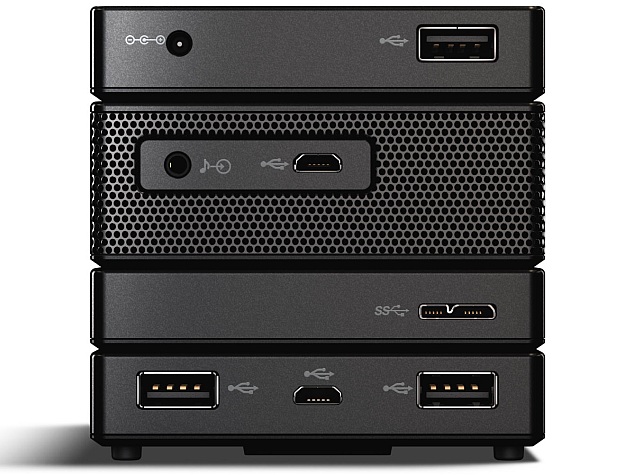 Besides laptops, Lenovo announced the laptop accessories including ThinkPad Stack, which includes stackable hard drive, LTE data hotspot, Bluetooth speaker and powerbank modules, which can be stacked over each other to save space. The ThinkPad Stack accessories include a 10000mAh power bank alongside a 1TB storage space hard drive.
In addition, Lenovo unveiled a new Windows app named WriteIt that recognises a user's handwriting and converts it into plain text on the screen. The app comes with a pen input support. The firm additionally announced its sales to touched 100 million mark since 1992.