When the first Lenovo IdeaPad Yoga laptop came out into the market, not only was it a bold move to take on the likes of the thinner and lighter Apple Macbook Air, but it also was one of the first devices in the new Windows 8 hybrid category. This was back in 2012. Come CES (Consumer Electronics Show) 2014, and Lenovo is all set to launch their IdeaPad Yoga 2 hybrid.
In terms of specifications, the IdeaPad Yoga 2 can be considered a more affordable version of the Yoga 2 Pro tablet, but of course, with some trade-offs, as it comes at roughly half the price - it starts from $529 (roughly Rs. 33,000) for the 11-inch variant. The 13-inch variant starts at $999 (roughly Rs. 62,000). The Lenovo IdeaPad Yoga 2 will be available from late January for the 11-inch model, and from February for the 13-inch model.
Other specifications of the 11-inch IdeaPad Yoga 2 model include a weight of 2.9 pounds and a thickness of 0.67-inches. The CPU is a quad-core Intel Pentium and it has a basic 500GB hard drive.
The other model, 13-inch, weighs 3.5 pounds and is about a hair thicker than the 11-inch model. On the flipside for the 13-inch model, the price could be lower because for a mere $100 price reduction, one would lose the 3200 x 1800 pixel resolution of the Yoga 2 Pro. Of course, the 1920 x 1080 resolution is good but will it justify the price hike, is a question that might raise eyebrows. There are some benefits though, which include a backlit keyboard, a fourth-generation Intel Core i5 processor, with an added option for solid state hybrid drive (SSHD) storage available.
Stay in touch with the latest from CES 2014, via our
CES page
.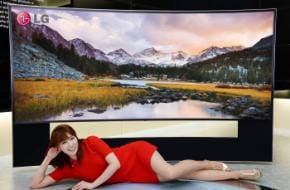 CES 2014 - World's biggest tech event in pics
For the latest tech news and reviews, follow Gadgets 360 on Twitter, Facebook, and Google News. For the latest videos on gadgets and tech, subscribe to our YouTube channel.
Related Stories