While the Consumer Electronics Show (
CES 2014
) has bought along with it a lot of buzz about the latest offerings that various companies will be trying to showcase, HP is bringing along with it an array of business PCs aimed at enterprise users. HP announced four new business machines at Las Vegas, including the Slate 21 Pro, which is the device that has tech writers and journalists most interested.
The HP Slate 21 Pro, an Android powered all-in-one device, is not HP's first Android AIO, which would be the Slate 21, but it is the first time when HP is going all out to woo corporates. While there are murmurs about HP not launching any consumer specific products, the buzz word for them, this time around, at CES will be business and enterprise users.
Cutting a long story short, the list of software being incorporated into the Slate 21 Pro by HP is impressive. Google services are a given, with Gmail and Drive being on board. But HP is also shipping the device pre-loaded with Kingsoft Office, Evernote, Skype, HP Classroom Manager, 50GB of lifetime Box storage and the Citrix Receiver for remote Windows access. HP is aiming that the product would be used, via secondary displays, at a host of other centres, the likes of which include hotels, classrooms, hospitals and so on. The device will be running Android 4.3.
Given that Google has already announced Android 4.4 Kitkat, it would be interesting to see if HP intends to ship an update, and the ensuing ramifications on the system hardware. On the other hand the usage of Android 4.3 enables an owner to use the restricted-profile feature so that guests can use only certain apps. The HP Slate 21 Pro is available at $399 (roughly Rs. 25,000) with the keyboard and mouse included.
The consumer tech giant also announced the HP Pro x2 410, an 11-inch detachable laptop and its first hybrid for the business market. There are stories doing rounds that it is a business version of the Split x2 given that it runs a Intel Core i3 or i5 processor, and features a modest 1,366 x 768 display in tow. The device ships in January at a price tag of $899.
HP, which is trying to cash in on the AIOs segment, has also unveiled two other AIOs (all-in-ones), the ProOne 400 and the HP 205, both running Windows. The ProOne 400 ships in two variants, with a 21.5 inch-touchscreen and a 19.5-inch display without touch. Haswell processors are available to choose from. The screen resolution alters depending on the model. The touch version is 1920x1080, and the other at 1600x900 pixels.
Prices according to HP are priced at $799 (roughly Rs. 49,000) for the touch and $649 (roughly Rs. 40,500) without. The HP 205 is a low-end machine with an 18.5 inch screen, 1,366 x 768 display, dual-core AMD Kabani APU and a $499 (roughly Rs. 31,000) price tag.
Also announced were the new 300 series laptops from HP, with a choice of 14 and 15-inch models. Bundled with spill-resistant keyboards, anti-glare panels and fingerprint readers, the laptops are a notch below the HP 400 line models, which come bundled with software add-ons. The line will retail at $399 (roughly Rs. 25,000) onwards.
Stay in touch with the latest from CES 2014, via our
CES page
.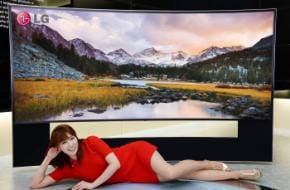 CES 2014 - World's biggest tech event in pics