Apart from
refreshing its XPS and Alienware lineup
at CES 2015, Dell has unveiled refreshed Inspiron laptops, and officially launched its curved monitor and the 'world's thinnest tablet'.
Dell's curved 34-inch monitor, the UltraSharp 34 (U3415W), has been now officially released. It has been priced at $1199.99 (roughly Rs. 76,000), the same as the Samsung's 34-inch curved ultra-sharp monitor, the Dell UltraSharp 34 (U3415W) will be available for purchase from January 8 via the company's official online store.
The Dell UltraSharp 34 features an ultra-wide 21:9 screen with a 3K WQHD (3440x1440 pixels) resolution.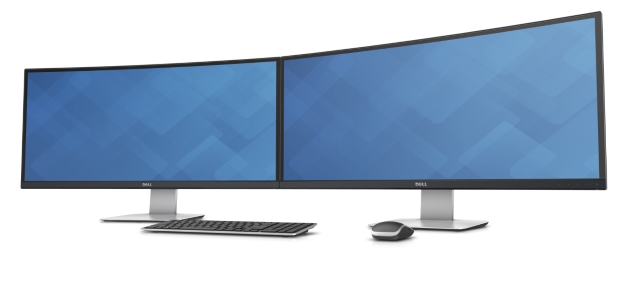 Other highlights of the Dell monitor include a fully adjustable stand, ultra-thin bezels, dual-integrated 9-watt speakers, HDMI 2.0, MHL, DisplayPort, and mini-DisplayPort.
The company also announced the 2015 refreshes for the Dell Inspiron family - the new Inspiron 15 5000 and 7000 Series laptops, and Inspiron 23 All-In-One (AIO) desktops.
Starting with the refreshed Inspiron 15 5000 series laptops and Inspiron 23 All-in-One (AIO) desktops, the company has integrated Intel RealSense 3D Camera Front F200 with depth sensing capabilities on both machines of both series. Dell says that with the Intel RealSense camera, users can play with gestures in the immersive apps, and also utilise it for 3D scanning and printing.
The new Inspiron 15 5000 series of laptops also boasts of Intel's latest fifth generation 'Broadwell' Core processors and offers almost 8 hours of battery life. The Inspiron 15 5000 Series and Inspiron 23 AIO with Intel Real Sense 3D camera has already been made available in the US starting Tuesday on Dell's official store at $749.99 (approximately Rs. 46,000) and $1,599 (approximately Rs. 1,00,000).
The refreshed Inspiron 15 7000 series of laptops also come with fifth generation Intel Core processors and a 4K UHD touch display option. Consumers can also opt for Radeon R7 270 graphic card.
Dell claims that the 4K UHD touch display is the sharpest, brightest display ever offered on an Inspiron. The Inspiron 5000 and 7000 series laptop also features 'True Colour' display technology and new precision touch-pads.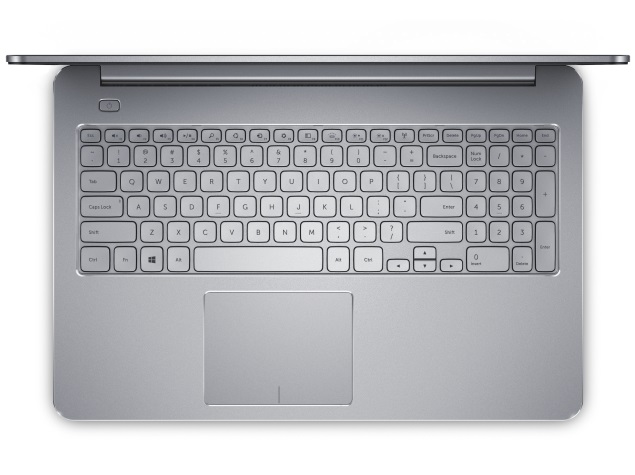 The Inspiron 15 7000 series laptops has also been made available starting Tuesday on Dell's official US store at $1,099.99 (approximately Rs. 69,000).
Additionally, Dell also announced that it will release an exclusive Special Edition of the Inspiron 13 7000 Series two-in-one device in March, as part of Dell's "Only @ Best Buy" collection. The new Inspiron 13 7000 series will debut with an all-new 360-degree hinge design with curved edges, a metal palm rest, and a diamond cut touch pad.
CES 2015 also marks the official release of Dell's touted "world's thinnest tablet" - the Venue 8 7000 series.
The Venue 8 7000 Series, was first unveiled at the Intel Developer Forum (IDF) last September, is now available for purchase on Dell's official online store in the United States and in select Best Buy stores across the country.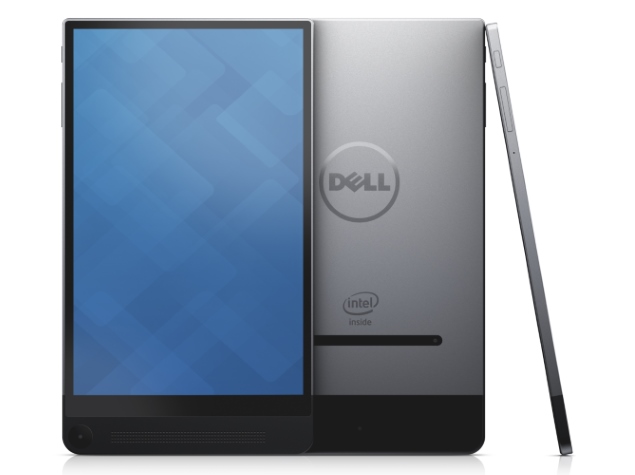 Priced at $399.99 (approximately Rs. 24,500), the Dell Venue 8 7840 had gone up on sale via Best Buy, earlier this week.
The Dell Venue 8 7000 series tablets are touted as the world's thinnest tablets at 6mm. The Dell Venue 8 7840 runs Android 4.4 KitKat and features an 8.4-inch Quad-HD (2560x1600) OLED display. It sports a quad-core Intel Atom Z3500 series SoC, clocked at 2.3GHz, alongside a PowerVR G6430 GPU and 2GB of RAM. It packs an 8-megapixel rear camera and a front 2-megpixel shooter.
The Venue 8 7840 comes with the Intel RealSense '3D snapshot' photography solution that creates a high-definition depth map to enable measurement, refocus and selective filters with a touch of a finger.