Dell at Computex 2015 announced a range of new XPS and Inspiron laptops, 2-in-1s and all-in-one PCs. However, a complete list of specifications for the new devices has not been disclosed by the firm as of yet.
The highlight of Dell's Computex 2015 presentation was its new 15-inch XPS 15 laptop, which now sports the same near bezel-less InfinityEdge screen seen on the Dell XPS 13 at CES 2015 in January this year. With the piece of technology trickling down to other laptops, Dell is expected to bring more number of notebooks and laptops with the same bezel-less display in future. Also, since the Dell XPS 13 came with options for both full-HD and 3200x1800 pixel QHD+ resolution touchscreens, the XPS 15 is being speculated to also arrive in similar choices. The laptop was seen (via The Verge) running Windows 10. Backlit keyboard was also included.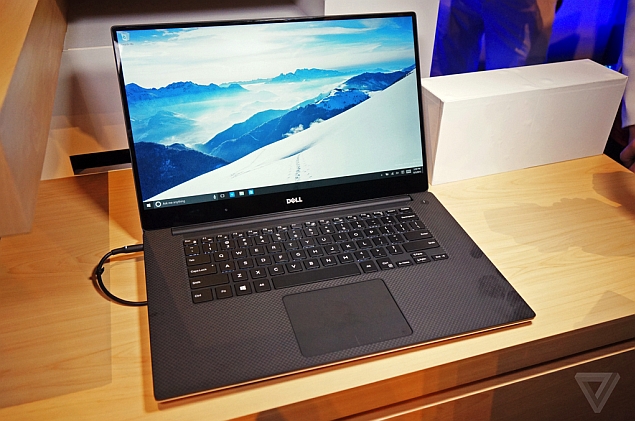 Dell also introduced its Inspiron 15 7000 series, which comes in both 15-inch full-HD and 4K resolution touchscreen display option. The laptop is powered by quad-core Intel Core i7H processor clubbed with 4GB of GDDR5 RAM and Nvidia GPU. Also housed is the Waves MaxxAudio-powered sound technology. The laptop will be reaching first in China on August 7 and would start at CNY 5,999 (roughly Rs. 62,000).
Furthermore, the company also launched its new Inspiron 15 7000 2-in-1 series, which feature 15.6-inch IPS touchscreen and offers up to nine hours of battery life. The hybrid laptop features a spill-resistant backlit keyboard, a brushed aluminium body and Waves MaxxAudio-powered audio. The 2-in-1 device can be used in a tablet, laptop, tent and stand mode. Additionally, True colour comes as an option for the series. The device, which gives a battery life of almost nine hours, will reach the US first on June 23 starting with a price tag of $550 (roughly Rs. 35,300).
The refreshed Dell Inspiron 11 3000 Series 2-in-1 were also seen at the event. Seen in Red and Gold colour options, the laptops have been upgraded with Intel Braswell processors. The refreshed 2-in-1s will reach the US starting July 29 with $349 (roughly Rs. 22,400) as their base price. Also introduced was the Inspiron 13 7000 Series 2-in-1, which also comes with a stylus.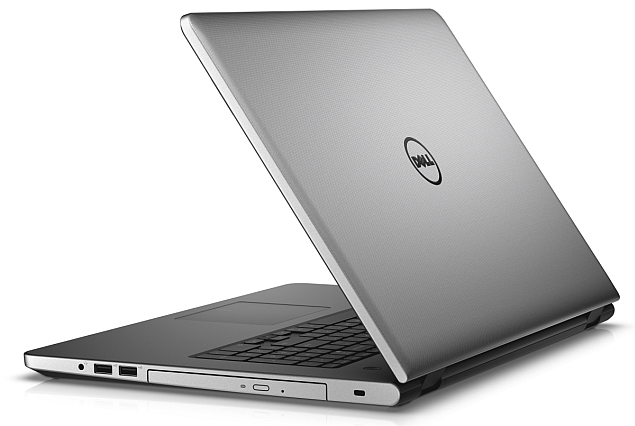 Talking about laptops, Dell showcased its Inspiron 5000 Series at Computex 2015. The device besides coming in Intel and AMD SoC options will be available in 14-inch, 15-inch and 17-inch screen sizes. Also, an optional touch display will be available in either FHD resolution on the 15-inch and 17-inch models, or in HD in 14-inch and 15-inch models. Precision touchpad, backlit keyboard and True Colour also come as an option. The Dell Inspiron 5000 Series will be available in Beijing Red, Standard Black, Theoretical Gray, Alpine White, and Sky Blue colour variants. The series is now available in the US, Canada, EMEA and APJ regions starting at $599.99 (roughly Rs. 38,500) for 14-inch, $449.99 (29,999) for 15-inch, and $699.99 (roughly Rs. 45,000) for 17-inch models. Intel Braswell models of the same will arrive in early-August.
As for the All-in-One PCs, Dell launched its Inspiron 20 3000 Series and 24 3000 Series. Both AiOs featuring nearly the same design will be available in black and white colour variants. Depending on different regions, the AiOs would arrive in Intel Braswell or AMD SoCs along with an optional with optional AMD Radeon R-series graphics and an optical drive. While the Inspiron 20 3000 features a 19.5-inch HD+ display, the larger Inspiron 24 4000 sports a 23.8-inch full-HD IPS display. The device would arrive in optional touch screen display. Available in both black and white, the larger AiO model will be reaching the US on June 2 starting at $480 (roughly Rs. 38,000), while the smaller version would arrive by September in China and by October in the US starting at $329.99 (roughly Rs. 21,200).
Also shown was the Dell Micro Desktop that measures 131.1x131.1mm, and is available in either Intel Celeron or Intel Pentium processor options with Intel HD graphics. 2GB of RAM and 32GB of inbuilt storage is also housed inside the device. The small form factor desktop can display full-HD resolution via the HDMI port. Running Windows 8.1 with Bing, the desktop features four USB ports, a 3 -in-1 SD card reader, Gigabit LAN, Bluetooth and Wi-Fi for connectivity. The Dell Micro Desktop is also available in the US and EMEA regions via the company website starting at a price tag of $179.99 (roughly Rs. 11,500).
The Inspiron Desktop and Inspiron Small Desktop was also refreshed with the latest AMD APUs and Intel Braswell processors respectively, and will be available in the US in September starting $279 (roughly Rs. 17,900). They feature an optical drive, two USB 3.0 ports and a MCR 5-in-1, with storage is up to 2TB.
"Everyday computing is more fun when you can power video chats and games with the latest processors and graphics, or enjoy an immersive multi-media entertainment experience courtesy of brilliant front-of-screen displays with fantastic audio. From laptops to convertible 2-in-1s to desktops, we are delivering devices for every need at an exceptional value, empowering our customers to easily create and share content and connect with the people who matter the most to them," said Ray Wah, vice president, Consumer Product Group, Dell at the event.