HP on Monday launched the low-cost Windows alternative to Chromebox - the HP Stream Mini PC - at $180 (approximately Rs. 11,500), complete with a bundled keyboard and mouse.
Alongside, the company has also introduced the Pavilion Mini PCs starting at $319.99 (approximately Rs. 20,000) with the Intel Pentium CPU, and $449.99 (approximately Rs. 28,000) for the Intel Core i3 model.
Both - HP Stream Mini and HP Pavilion Mini - come with Windows 8.1 and will be available via the company's online store in the US from January 14, and through some retailers beginning February 8.
On the lines of Mac Mini and Chromebox, the HP Stream Mini is compact machine with a height of roughly 52.3mm and a weight of approximately 0.72kgs.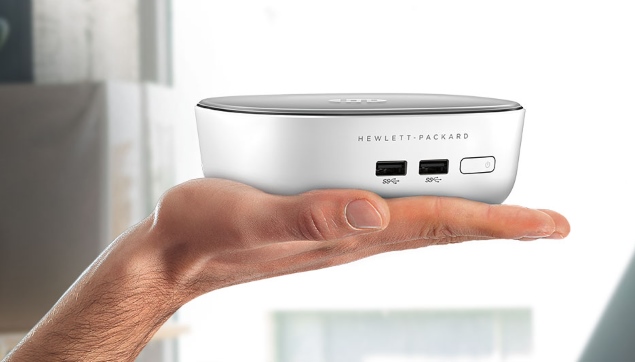 The HP Stream Mini packs an Intel Celeron 2957U (1.4GHz, 2 cores, 2 threads) processor, 2GB of DDR3L (1600MHz) RAM and 32GB SSD storage.
The Intel Pentium-powered specifications of the HP Pavilion Mini PC include a 1.7GHz Pentium 3558U CPU, 4GB of RAM, and a 500GB 7200RPM hard drive. The other Pavilion Mini packs a 1.9GHz Core i3-4025U CPU, 8GB of RAM and a 1TB 5400RPM hard drive.
Additionally, HP is offering free 200GB of Microsoft OneDrive storage for two years, and a worth $25 (approximately Rs. 1,800) gift card that can be used at the Windows Store to buy apps, music, and even Xbox One games, says company.
Connectivity options on the HP Stream Mini and HP Pavilion Mini include Ethernet port, four USB 3.0 ports, integrated Wi-Fi 802.11n, Bluetooth 4.0, SD card reader, audio jack, DisplayPort 1.2 and an HDMI 1.4 port.