While the CES 2014 might be the preferred platform for most computing, mobile and home technology companies to showcase their products, Lenovo this year has gone out guns blazing to announce new computing devices targeted at a wide range of users. The new devices include the likes of the MIIX2 and the Flex 14D and 15D convertible laptops. The devices are in addition to the IdeaPad Yoga 2, the ThinkPad X1Carbon, ThinkPad 8 tablet and the One Link Dock Pro connector which were announced on Monday by the multimedia computing giant.
The Lenovo MIIX 2 is a detachable three-mode laptop available in 10-inch and 11-inch models, featuring 'Laptop, Stand and the Tablet Modes'. Targeted majorly at a younger crowd, the device features Windows 8.1 and can be used as mentioned above in the three modes, depending upon the usage requirements, and features a detachable 'AccuType' keyboard. Standing at a 0.36-inch thickness, the 10-inch model comes with a weight of 1.3 pounds, and runs the new 64-bit enabled quad-core Intel Atom processor, and integrated Intel HD graphics.
Other features of the 10-inch Lenovo MIIX 2 include a full-HD display (1920 x 1200 pixels), a 10-point multi-touch display, Wi-Fi and optional 3G, JBL surround speakers, up to 128GB of eMMC storage along with a microSD slot for adding up to 32GB of music, movies, photos and other data. The 2MP front camera captures images in a 720p resolution. The rear camera is 5MP and captures images on the same resolution. The MIIX 2 has been given an 8 hour battery life.
The 11-inch MIIX 2 model is understandably higher on the specs. It runs a 4th generation Intel Core i5 processor, greater storage up to 256GB of fast solid state drive storage and a 1920x1200 pixel IPS wide-view display. It also has a lot of features common with the 10-inch model, such as 10-finger touch support and also Wi-Fi and optional 3G, JBL speakers, high resolution front and rear cameras to boost up its performance parameters. Both the models come with a mini-HDMI port for shifting the contents of the devices to larger displays. An SD card reader, Micro-USB port and microSD cards along with USB 2.0 support on the keyboard complete the specs on both the hybrids. The 11-inch MIIX 2 also features an 8 hour battery life.
Models of the Lenovo MIIX 2 convertible laptop start at $499 (roughly Rs. 31,000) for the 10-in model and $699 (roughly Rs. 43,400) for the 11-in model. The 10-in model will be available beginning in March. The 11-in model will be available starting in April.
The other devices to be bought into the CES 2014 foray include the new Flex 14D and Flex 15D laptops from their Flex line. The devices, which are again targeted at a wide plethora of users. The laptops are powered by a quad- core AMD A6-5200 APU along with AMD Radeon HD 8570 1GB graphics. Up to 8GB of DDR3L RAM can be fitted. Both the devices again come with the laptop and the stand mode, where they can shift from performance devices to lifestyle consumer tech with a 180-degree flip. Both the 14 and 15-inch displays feature 1366x768 pixel 10-point multi-touch displays. Storage options are 500GB+8GB SSHD, or 1TB HDD + optional 16GB cache. Other common features include Dolby Advanced Audio v2, and AccuType keyboards.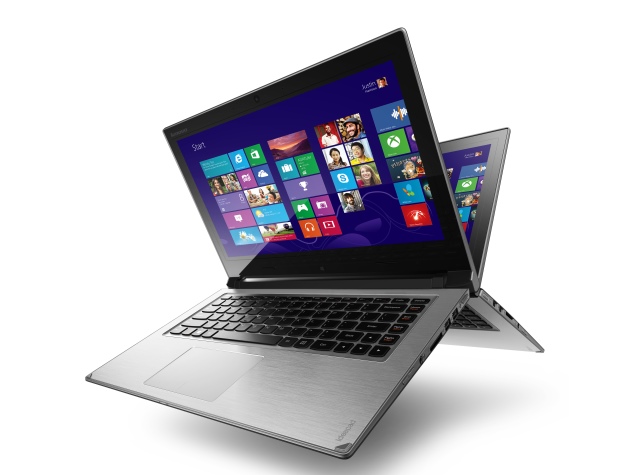 Lenovo is also promising a battery life of 6 hours of full-HD video playback @150 nits, for both the Flex 14D and 15D. The models are already available starting at $499 (roughly Rs.31,000). The company is also providing a portfolio of integrated services solutions including warranty extensions and upgrades, premium technical support and accident damage protection.
"With our detachable MIIX 2 and Flex devices, people no longer have to choose between a laptop or tablet. Our multimode products give them the best of both laptop and tablet worlds plus even new modes that make it better and easier to interact and watch their personal digital content," says David Roman, chief marketing officer, Lenovo, adding, "Now the only decision they have to make is choosing which Lenovo multimode product they prefer - one that flips and folds or one that detaches."
It is interesting to note that almost all the devices that Lenovo has bought along with it to the CES 2014, most of them focus on similar features. While the differences are evident on a micro level, on a broad macro level there is a good chance that the devices in terms of multi-mode form factor might be categorised as repetitive, and lead to some brand cannibalisation for Lenovo. It still remains to be seen though. However, no matter the amount of questions asked, the company has come to the CES with an impressive list of products, which might leave the user spoilt for choices.
Stay in touch with the latest from CES 2014, via our
CES page
.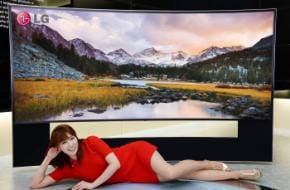 CES 2014 - World's biggest tech event in pics