Apple is all set to make several announcements at its WWDC 2016 Developer Conference which kicks off on June 13 in San Francisco. The Cupertino-based company is widely expected to showcase the new Apple Watch 2 with a host of improvements. Now, a new report says that Apple is working on an upgraded version of its Thunderbolt Display which are running out-of-stock at Apple Stores.
9to5mac reports that Apple is working on an external 5K Display which will feature a dedicated GPU integrated on board. The report sharing some details claims that the new Thunderbolt Display sports a screen resolution of 5120x2880 pixels. It adds that Apple has taken the decision to integrate the GPU into the display to make the new Thunderbolt Displays future ready.
It explains that with GPU integrated into the new Thunderbolt Display to maintain compatibility with future Macs, and will also reduce the need of high resolution displays to be powered by high-performance computers featuring top-end GPUs. However, the report points out that only one GPU will be used at a time - either the internal GPU on the Mac, or the external GPU on the display, as regulated by the new version of OS X. "the GPU will not be able to work in concert with the internal GPU at all - it's one or the other."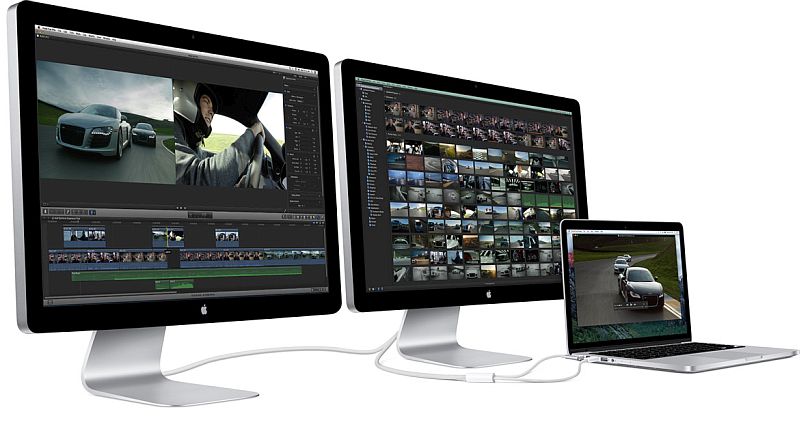 Unfortunately, the report doesn't suggest how Apple plans to connect the new Thunderbolt Display to a Mac but hints this means that users may be required to buy a new Mac to use with 5K resolution. The report adds that the new Thunderbolt Display will probably be required to be connected via the USB-C port over Thunderbolt 3.
Apple ahead of its WWDC conference had updated the developers that all new watchOS apps submitted to the App Store from June 1 will have to be native apps.
For the latest tech news and reviews, follow Gadgets 360 on Twitter, Facebook, and Google News. For the latest videos on gadgets and tech, subscribe to our YouTube channel.
Related Stories